Missouri Dental Assistant Requirements: Dental Assistant Programs in Missouri and Other Pathways
Missouri recognizes different levels of dental assistant (or dental auxiliary) and sets standards for those who perform some, but not all, duties. Dental assistants who perform certain types of duty must apply for expanded functions permits.
Select a Missouri Dental Assistant Topic:
Dental Assistant Scope of Practice
A dental assistant can earn an expanded functions permit by meeting Missouri-specific requirements or by meeting national standards that align with Missouri's.
Mississippi issues expanded functions permits in five different categories:
<!- mfunc feat_school ->
Featured Programs:
Sponsored School(s)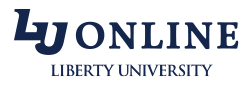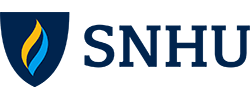 <!- /mfunc feat_school ->
Restorative I
Restorative II
Orthodontics
Prosthodontics—Fixed
Prosthodontics—Removable
There may be cases where a dental assistant does not hold an expanded functions permit but must document qualifications and receive state authorization. Missouri does not set mandatory standards for dental assistants who use radiologic technology but does set them for dental assistants who assist with nitrous oxide administration.
State code expressly forbids delegation of some types of dental duty. It also lists duties that are authorized under different types of expanded functions permit. An Expanded-Functions Dental Assistant working under a Restorative I permit, for example, can size and cement prefabricated crowns and placing, condense, and carve amalgam for Class I, V, and VI restorations. A Restorative II permit holder can place, finish, and carve amalgam restorations with the following classifications: Class I, II, III, IV, V, and VI. It is important to note that these duties are dentist-delegated and performed under direct supervision.
The Dental Assisting National Board has included additional discussion of Missouri's allowed and prohibited dental assistant functions on its 'Missouri' page (http://www.danb.org/en/Meet-State-Requirements/State-Specific-Information/Missouri.aspx).
Meeting Requirements for Expanded Functions Dental Assistant Certification
A person can meet requirements for expanded functions through any of several pathways. In each instance, the dental assistant will demonstrate competence in basic dental assisting as well as expanded functions.
The Certified Dental Assistant (CDA) credential issued by the Dental Assisting National Board can be used to demonstrate basic dental assisting competency. A dental assistant can also demonstrate dental assistant competency by taking a state-constructed examination.
A CDA will need to complete a dental assistant program that includes training in the specific type(s) of expanded function for which credentialing is sought. There are two types of qualifying program: 1) those that are accredited by the Commission on Dental Accreditation and that include competency testing in the particular functions sought and 2) those that are approved as Missouri expanded functions courses. A dental assistant may complete EFDA training in a single competency area in as little as one to two days.
A non-certified dental assistant qualifying on the basis of examination will need to complete a Missouri-approved expanded functions course.
The Missouri Dental Association, a state professional organization, recommends that a dental assistant have two years of experience as a chairside dental assistant before taking an expanded functions course (http://www.moefda.org/basic-skills-cda). This is not, however, a mandate. The Missouri Dental Association is among the Missouri-approved EFDA providers.
Whatever pathway he or she follows, a Missouri Expanded-Functions Dental Assistant must hold CPR certification at the healthcare provider level. The EFDA may hold the American Heart Association's Basic Life Support for the Healthcare Provider (BLS) certification or an equivalent certification that the Missouri Board chooses to recognize. Online-only CPR courses are not accepted.
Becoming a Certified Dental Assistant in Missouri
There are several ways to meet prerequisite requirements for the CDA certification. The following two are designed for those who do not have prevention education or training in fields related to dentistry:
Completion of a dental assisting program accredited by the Commission on Dental Accreditation
Accrual of 3,500 experience hours
Missouri has five CODA-accredited dental assisting programs.
The DANB CDA examination includes three sub-tests. A candidate who has met prerequisites may choose to take the three tests together. A candidate who has not yet met all requirements may take the Infection Control and Radiation Health and Safety examinations, either together or singly. Examinations are computer-delivered.
The CDA fee is currently $425 when all tests are taken together.
The Missouri Test of Basic Dental Assisting Skills
Some Missouri dental assistants take the Missouri Test of Basic Dental Assisting Skills (MBDA) as part of the qualification process for the expanded functions permit. The MBDA is administered by the Dental Assisting National Board, the same organization that administers the Certified Dental Assistant exam at the national level.
Infection control and tooth morphology comprise the largest content areas of the MBDA (30% and 20% respectively). The following topic areas each represent 10% of the total test items:
Oral disease prevention
Dental materials
Medical emergencies
Radiation health and safety
Charts, legal requirements, and jurisprudence
Candidate handbooks and application forms can be downloaded from the DANB website (http://www.danb.org/Meet-State-Requirements/State-Exam-Applications.aspx). The fee for the MBDA, current as of late 2016, is $225.
Because the MBDA and CDA examinations are administered by the same organization, there are some similarities in the registration process. Candidates will submit application materials well in advance. It may take DANB as much as four weeks to process an examination application. Examinations are computer-delivered and made available in cooperation with Pearson VUE.
The Application Process
Applications are found on the website of the Missouri Division of Professional Regulation (http://pr.mo.gov/dental-application-forms.asp).
The applicant will include proof of competence in expanded functions. Proof of competence may be a diploma, certificate, or letter from an approved testing agent or provider. The applicant will also include a $10 fee for each permit desired.
There is a separate form for those who will be assisting with nitrous oxide administration. They will document completion of 1) approved training and competency testing or 2) out-of-state certification. The fee is again $10.
EFDA Renewal
EFDAs renew their permits every five years. They are responsible for completing 16 continuing education hours.
Additional Voluntary Credentials
The Missouri Dental Association has stated that the Certified Orthodontic Assistant (COA), another voluntary DANB credential, can help a dental assistant stand out (http://www.moefda.org/basic-skills-cda).
Additional Information
Information is available from the Missouri Dental Board; the Board is under the banner of the Missouri Division of Professional Registration (http://pr.mo.gov/dental.asp). The Dental Board can be reached by email at 'dental at pr.mo.gov' or by telephone at 573-751-0040.