Becoming a Dental Assistant in Mississippi: Dental Assistant Programs in Mississippi
Mississippi requires dental assistants who have radiographic duties to hold state-issued permits. The state does not credential dental assistants who work solely in other capacities. The Dental Assisting National Board has stated that there are no minimum education or training requirements beyond CPR (http://www.danb.org/Meet-State-Requirements/State-Specific-Information/Mississippi.aspx).
A dental assistant may earn a radiography permit following completion of a state-approved seminar. Professionals who hold other dental assisting credentials may not be required to pursue the state training. Mississippi recognizes dental assistants who have graduated from nationally accredited dental assisting programs or have achieved credentialing as Certified Dental Assistants (CDAs) as being competent to perform radiographic duties. They will still need to go through the state application process.
Select a Mississippi Dental Assistant Topic:
Dental Assistant Duties and Training in Mississippi
Dental assistants carry out varied duties: setting up trays, sterilizing equipment, providing patient information and education, and acting as a second set of hands for the dentist. They may also carry out administrative "front office" duties and/ or perform basic lab work.
<!- mfunc feat_school ->
Featured Programs:
Sponsored School(s)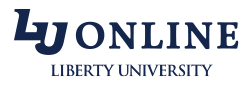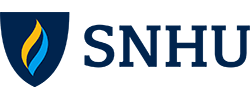 <!- /mfunc feat_school ->
Prospective dental assistants may enroll in formal education programs to learn concepts such as dental anatomy, dental terminology, x-ray techniques, and infection control procedures, as well as to have the opportunity to work in the lab carrying out basic procedures. The program may include an externship where the student is placed in an actual dental setting.
Some proprietary schools offer dental assisting courses as short as a couple months. A CODA-accredited program will be longer. There is more regulatory control of curriculum. All CODA-accredited programs include 300 hours of externship.
Achieving CDA Status
Mississippi currently has three CODA-accredited dental assistant programs. The process of becoming a Certified Dental Assistant (CDA) is expedited for graduates of CODA-accredited programs. They are eligible to complete the testing process and achieve accreditation very soon after they graduate. In most other instances, 3,500 hours of work experience is required. Prospective CDAs must complete a three-part examination process. They may opt to take component examinations individually or together. The Infection Control and Radiation Health and Safety examinations can be taken before prerequisites have been met; a candidate is not eligible to take the General Chairside Assisting exam until such time as he or she has met prerequisites for certification.
Meridian Community College notes that dental assistants who hold the CDA credential typically earn more than those who do not.
The Dental Assisting National Board has a new credential, National Entry Level Dental Assistant, or NELDA. The NELDA credential, while not referenced in state code, can be a signal to the employer that the dental assistant has acquired basic competency. The RHS and ICE examinations are both required for the NELDA; entry-level dental assistants take the very same examinations that will later be required for CDA certification. They must also take the Anatomy, Morphology and Physiology (AMP) test. A dental assistant can qualify by experience with just 300 experience hours. A dental assistant may qualify by education on the basis of programs that do not hold CODA accreditation at the program level but that are housed in institutions with recognized accreditation. They may also qualify on the basis of high school or U.S. Job Corps programs.
Qualifying for a Radiology Permit
A dental assistant who applies for a radiology permit on the basis of CODA-accredited education more than 12 months after program completion must provide statements from employers.
A dental assistant who does not qualify on the basis of CODA-accredited education or national certification as a CDA will need to enroll in a Mississippi seminar. A list of programs is found on the website of the Mississippi State Board of Examiners (http://www.dentalboard.ms.gov/msbde/msbde.nsf/webpages/Pub_seminars?OpenDocument). The individual is expected to apply to the State Board within 90 days of program completion.
The student may take the radiology coursework in conjunction with other basic dental assisting coursework. Some generalist programs boast approved programs.
The Permit Application Process
Any dental assistant who will be performing radiologic duties must apply to the Mississippi State Board of Dental Examiners, even if he or she is nationally certified as a CDA. Applications can be downloaded from the website of the Mississippi Board of Dental Examiners (http://www.dentalboard.ms.gov/msbde/msbde.nsf/webpages/AppForms_dentalassistant?OpenDocument).
The applicant will provide documentation of one of the following: graduation from a CODA-accredited program, certification as a CDA, or completion of an approved Mississippi program.
The applicant will answer questions about mental health history and addiction history as well as legal and professional history. Applicants who answer "yes" to one or more of these questions will need to provide explanatory materials.
The applicant will attach a small photograph to the application. The application is to be accompanied by a $60 fee.
Radiography permits are renewed biennially.
Additional Information
The Mississippi State Board of Dental Examiners has regulatory control over dental assistants and other dental auxiliaries. The scope and practice of a dental assistant in Mississippi (as in other states) is determined by state laws and rules. Dental assistants can be delegated only the duties allowed in state code, regardless of what training or certification they may have. The Board has provided a list of frequently asked question about dental auxiliaries (http://www.dentalboard.ms.gov/msbde/msbde.nsf/webpages/FAQ_auxiliaries?OpenDocument). Competent Mississippi dental assistants are allowed to place sealants and even apply topical anesthetic when working under direct supervision. However, there are prohibitions on various duties such as "cleaning teeth".
The Dental Assisting National Board has provided interpretation of Mississippi scope of practice (http://www.danb.org/Meet-State-Requirements/State-Specific-Information/Mississippi.aspx).DANB states that dental assistants must have CPR certification within 180 days of commencing employment.