Minnesota Dental Assistant Requirements: Dental Assistant Programs in Minnesota Play a Role
Minnesota, like many states, recognizes two levels of dental assistant. Those who perform the most basic duties are not licensed or registered. In order to perform the more advanced duties, a Minnesota dental assistant must be licensed as a Licensed Dental Assistant, or LDA. A Minnesota dental assistant must hold this license in order to have radiology (x-ray) duties delegated. In this way, Minnesota is different than most states. A person cannot be authorized to perform dental radiology on the basis of radiology training alone.
Minnesota is among the states that has its own licensing exam. Candidates are expected to pass both the state-constructed exam and the national examination administered by the Dental Assisting National Board (DANB). There are several educational pathways.
Some duties have their own qualification process.
Select a Minnesota Dental Assistant Topic:
<!- mfunc feat_school ->
Featured Programs:
Sponsored School(s)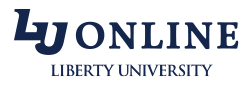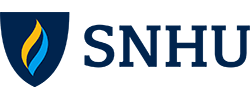 <!- /mfunc feat_school ->
Licensed Dental Assistant Education in Minnesota
The most direct path is to complete a program that is accredited by the Commission on Dental Accreditation (CODA) and is also Minnesota-approved. However, it is possible to achieve licensure on the basis of other training. The timeline will vary.
Minnesota boasts 13 CODA-accredited programs; the Dental Assisting National Board has provided a list (http://www.danb.org/Meet-State-Requirements/State-Specific-Information/Minnesota.aspx). The Minnesota Dental Association has also provided a list of schools and contacts (http://www.mndaa.org/DentalAssistingSchools). Programs include a range of dental assisting concepts, including training in dental sciences, chairside assisting, and expanded functions. Students should expect to put in at least 300 externship hours in a dental facility. Students may earn a diploma in about one to two year's time; some programs are 40 credit hours or less. Some programs are significantly longer and award Associate of Applied Science (AAS) degrees. Some students may be eligible for educational funding through the Workforce Initiative Act (WIA).
Candidates who did not complete CODA-accredited, Minnesota-approved programs are asked to contact the Director before submitting applications. The Dental Assisting National Board has stated that graduates of out-of-state CODA-accredited programs will receive Board review (http://www.danb.org/Meet-State-Requirements/State-Specific-Information/Minnesota.aspx). Candidates who completed non-accredited programs will need to complete Minnesota Expanded Functions courses.
Licensed Dental Assistant Examinations
Minnesota dental assisting candidates take a state licensing examination, state jurisprudence examination, and three-part national certification examination.
State-Constructed Examinations: Minnesota debuted a new licensing examination in November of 2015, the Minnesota Dental Assistant State Licensing Examination (DASLE). The examination now covers both expanded functions and dental radiology.
The state licensing exam has includes 160 total questions (150 scored). The candidate will need to score at least 70%. 19 subject areas are addressed. The topic that receives the most coverage is orthodontia; candidates can expect 22 orthodontia-related questions. Other major topic areas include radiography, pit and fissure sealants, mechanical polish, impressions, and cementing and adapting of temporary restorations.
All candidates must pass the state jurisprudence exam. The jurisprudence exam covers six topic areas: record keeping, conduct and ethical behavior, infection control, general duties, and delegation of duties. Candidates should use the Minnesota Laws and Rules Book and the CDC guidelines for preparation. Dental assistants take the same jurisprudence examination as dentists and dental hygienists and therefore can't limit themselves to studying the statutes and rules that specifically address dental assisting. Candidates will need to score at least 80%.
Jurisprudence and licensing examinations are administered by PSI. The dental assistant exam costs $70; the jurisprudence exam, $60. The candidate guide lists five locations: Duluth, Edina, Moorhead, Rochester, and Woodbury. Candidates with questions about the Minnesota examination process may contact the Licensing Director at 612-548-2129.
Candidates are also expected to pass the Dental Assisting National Board Exam. There are three components: General Chairside (GC), Infection Control (ICE), and Radiation and Health Safety (RHS). Candidates should be aware that the GC examination has prerequisites. Those who did not graduate from programs that were accredited by CODA can expect to accrue some dental assisting work experience prior to examination. They may take the ICE and RHS at any stage. Candidates who opt to take the three examinations together pay $425. The DANB exam is administered by Pearson VUE. Candidates self-schedule following a processing/ review period that may take as long as four weeks.
The Application Process
LDA license application materials can be downloaded from the website of the Minnesota Board of Dentistry (http://mn.gov/boards/dentistry/licensure/processingandapplications/dentalassistants.jsp).
Minnesota requires applicants to have criminal background checks performed. The "pre-application process" section of the website is designed to guide applicants through this process (http://mn.gov/boards/dentistry/licensure/processingandapplications/preapplication.jsp). The licensing agency cautions that fees paid at this stage are nonrefundable.
Applicants must submit documentation of CPR certification at the healthcare provider level; certification is to be granted by the American Heart Association or American Red Cross.
The application packet includes an affidavit that requires notarization. The applicant will need to attach a small photograph to his or her application.
Applicants who have been licensed in other jurisdictions (including Canadian providences and foreign nations) will need to submit affidavits of licensure.
The Board will require official documentation of examination results. Notarized copies can be accepted.
Application, background check, and credentialing fees total $123.
Restorative Functions
The state has its own approval process for restorative functions. Programs must be Board-approved. They include three components: didactic, pre-clinical, and clinical (https://mn.gov/boards/dentistry/licensure/resorativefunctions.jsp). The clinical portion will include at least 20 patient experiences.
Nitrous Oxide
Students who complete Minnesota programs can expect to have training in nitrous oxide administration. Those who do not must complete approved nitrous oxide administration programs in order to provide monitoring. This is also the case with dental assistants who graduated from Minnesota programs in the distant past.
Additional Resources
Licensing information is available from the Minnesota Board of Dentistry (http://mn.gov/boards/dentistry/).
The Minnesota Dental Assistants Association is an additional professional resource (http://www.mndaa.org).