Become a Dental Assistant in Michigan: Registered Dental Assistant Programs in Michigan
Michigan has stringent requirements for dental assistants who carry out advanced duties. They are eligible to be licensed as Registered Dental Assistants (RDAs) only after meeting state-specific education and examination requirements. Education must meet discipline-specific national standards. The Michigan dental assistant examination is state-constructed. Unlike the examination in widespread use nationwide, it includes a clinical component.
Dental assistants can carry out basic duties without meeting these requirements. Unlicensed dental assistants may or may not have formal education in dental assisting.
Select a Michigan Registered Dental Assistant (RDA) Topic:
Meeting Educational Standards for Desired Scope of Practice
In order to qualify its graduates to sit for the Michigan RDA examination, a program must be accredited by the Commission on Dental Accreditation (CODA) or otherwise approved by the Michigan Board. The Dental Assisting National Board (DANB) has provided a list of CODA-accredited schools (http://www.danb.org/The-Dental-Community/Dental-Assistants/Dental-Assisting-Programs/CODA-Accredited-Dental-Assisting-Programs.aspx). The Michigan Dental Assistants Association has provided additional information about Michigan programs (http://www.midaa.org/MI%20DA%20Schools.htm). MIDAA notes that students who are considering non-CODA programs need to be aware of limits on their allowable duties.
<!- mfunc feat_school ->
Featured Programs:
Sponsored School(s)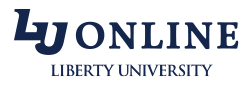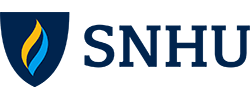 <!- /mfunc feat_school ->
A 2016 article in the Journal of the Michigan Dental Association, "Registered Dental Assistants are in Demand", further describes dental assistant pathways and allowable duties, noting that there are non-CODA dental assisting schools in Michigan, and that their graduates cannot sit for the Michigan RDA examination or take on the full range of duties (http://www.smilemichigan.com/Portals/pro/Journals/June%202016/files/41.html). For legal purposes, they are considered On-the-Job Trained Dental Assistants. This is also the case with dental assistants who have attained credentialing as Certified Dental Assistants (CDAs) through the Dental Assisting National Board. They are not eligible for RDA status unless their school had the requisite credentialing.
The author notes that the CDA is not recognized in Michigan so CDAs are allowed only the more basic duties, though the certification is still recognized as a sign of experience or education. CDAs, moreover, may be granted advanced placement in an RDA-qualifying program. (Generally, a dental assistant who did not graduate from a CODA-accredited program does not become certification eligible until he or she has been on the job a couple of years.)
MIDAA has provided a link to the 2016 version of allowable duties (http://www.midaa.org). Placement and removal of orthodontic elastics and separators are among the hands-on tasks that an unlicensed dental assistant might do under direct supervision. The dental assistant might make study impressions under general supervision.
Examination candidates who graduate from programs outside of Michigan can expect to take 35 hours of additional coursework in Michigan expanded functions. This is also the case for Michigan graduates who completed RDA programs before March 22, 2004 and who wish to carry out particular expanded functions. The application packet includes directions for documentation of training.
The Dental Assisting National Board has provided interpretation of Michigan scope of practice (http://www.danb.org/en/Meet-State-Requirements/State-Specific-Information/Michigan.aspx).
Administrative rules are subject to periodic change.
A late 2016 job search reveals a number of positions that do not specify the RDA. Some cite x-ray certification. Dental assisting positions can be competitive in various ways. Some employers, for example, ask two or three years of prior experience.
Radiography Requirements
In order to carry out radiography/ perform x-rays, a dental assistant must have a course in radiography that is at least comparable to a CODA-accredited radiography course (http://www.danb.org/en/Meet-State-Requirements/State-Specific-Information/Michigan.aspx).
The RDA Examination Process
Michigan uses a state-specific RDA examination. There are two components: written examination and clinical examination. The current version of the clinical examination consists of two parts: amalgam restoration and placement of a temporary crown.
The Board has provided an RDA Exam Brochure which includes set-up procedures and evaluation criteria for the clinical exam. It also describes required materials — candidates must bring their own to the clinical examination site.
There will be approximately 124 questions on the written exam. The largest component of the written examination is intraoral procedures; the next is radiography. Legal aspects, data and recording, and occupational safety are among the other topics. Some information is found in the RDA Exam Brochure. The Task List includes more detailed information. It lists nearly 100 tasks that could potentially be included in the written examination. Examples include selecting and preparing topical fluoride preparations, condensing amalgam, removing a rubber dam, adapting a periodontal dressing, providing headgear instruction, and testing pulp vitality with percussion. Candidates can download a task list or request a copy from the Michigan Board of Dentistry. The minimum score on the written examination is 75%.
Examination takes place after application. The Board has provided a list of examination dates and application deadlines (http://www.michigan.gov/lara/0,4601,7-154-72600_72603_27529_27533-42794–,00.html). Currently, examination is scheduled just a few times per year.
A candidate who fails either the written or clinical examination two times is required to do remediation. He or she must complete 20 hours of approved coursework; the remedial experience will include both didactic and clinical instruction. After a third failure, a prospective RDA must complete a full semester of coursework if he or she wishes to test again.
Endorsement candidates are required to go through the Michigan-specific examination process.
The RDA Application Process
Applications can be downloaded from the website of Michigan Licensing and Regulatory Affairs (http://www.michigan.gov/lara/0,4601,7-154-72600_72603_27529_27533-42794–,00.html). Dental assistants can also request a packet that includes application and examination information by calling 517-335-0918 or emailing the Bureau of Professional Licensing (http://www.michigan.gov/lara/0,4601,7-154–380409–,00.html).
The application fee for RDA by Examination is $101.
Endorsement applicants are to secure endorsement forms other states of licensure, both current and past.
The applicant will go through a fingerprint-based criminal background check process after application. The licensing agency will provide instructions.
Limited RDA Licenses for Academic Settings
The Limited RDA license is also dependent on graduation from an accredited program. The person will need to either be employed in an academic setting or attending school post-graduation. The fee for a Limited RDA license is just $20.20.
Additional Information
Licensing information can be obtained from the Michigan Department of Licensing and Regulatory Affairs. The Bureau of Professional Licensing can be reached by telephone at (517) 241-0560 or by email at 'BPLHelp at michigan.gov'.
The Michigan Dental Assistants Association, state chapter of the American Dental Assistants Association, is an additional professional resource (http://www.midaa.org). MDAA has provided resources for students (http://www.midaa.org/MDAA%20Student%20Day.html).