Dental Assistant License Requirements in Massachusetts: A Dental Assistant Program in MA Can Go A Long Way
Massachusetts licenses dental assistants. The state recognizes different categories of dental assistant, including Formally Trained, Certified, Expanded Function, and On-the-Job Trained.
In all cases, a dental assistant must be at least 18 years of age and of good character. The licensing agency seeks accountability with regard to safety. Dental assistants must complete some trainings that meet nationally accepted standards. They will, for example, need CPR at the healthcare provider level.
Select a Massachusetts Dental Assistant Topic:
Dental Assistant License Categories and Scope of Practice
State rule defines the scope of practice for each category: both the duties allowed and the level of supervision required. There are a number of duties that dental assistants in most categories are allowed to perform but that an On-the-Job Trained Dental Assistant can either not perform or can only perform under immediate supervision. Formally Trained Dental Assistants and Certified Assistants have scopes of practice that are similar in many ways; however, a Certified Assistant can be given a little more latitude in some areas. A few duties, for example, finishing and placing composite restorations, can be delegated only to an Expanded Function Dental Assistant.
<!- mfunc feat_school ->
Featured Programs:
Sponsored School(s)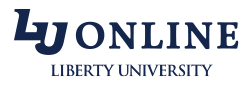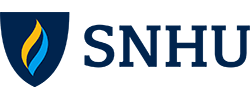 <!- /mfunc feat_school ->
Formally Trained Dental Assistant Requirements
To qualify as a Formally Trained Dental Assistant, a dental assistant will need to complete a program that is accredited by the Commission on Dental Accreditation (CODA) or is accredited or otherwise authorized by the Massachusetts Department of Higher Education (DHE) or the New England Association of Schools and Colleges (NEASC). Massachusetts has eight CODA-accredited programs (http://www.danb.org/The-Dental-Community/Dental-Assistants/Dental-Assisting-Programs/CODA-Accredited-Dental-Assisting-Programs.aspx).
The Massachusetts Dental Assistant Association has provided a list of Massachusetts-approved programs, including those that are CODA-accredited and those that are not (http://www.massdentalassistants.org/schools/). A number of Massachusetts high schools have dental assisting programs.
Certified Dental Assistant Requirements in MA
The Certified Assistant category is for dental assistants who hold certification through the Dental Assisting National Board (NANB) or other Board-recognized organization. DANB has stated that any of their current certifications can be accepted as qualifying (http://www.danb.org/en/Meet-State-Requirements/State-Specific-Information/Massachusetts.aspx).
The credential that enjoys the most recognition nationwide is Certified Dental Assistant (CDA). Generally, a person qualifies by completing a CODA-accredited program or graduating from high school and accruing 3,500 hours of experience. DANB also recognizes graduation from dental school (including overseas dental school). Required examinations include Radiation Health and Safety (RHS), Infection Control (ICE), and General Chairside Assisting (GC). Candidates can take the RHS and ICE before meeting CDA certification requirements.
The RHS and ICE are among the examinations required for National Entry Level Dental Assistant, or NELDA. A NELDA candidate will need to meet examination or experience requirements, but standards are lower. DANB can recognize a slightly wider group of dental assisting educational programs, including those that are offered by high schools. Dental assistants can qualify by experience after as few as 300 hours. NELDA candidates take one test that isn't required for the CDA: the Anatomy, Morphology and Physiology (AMP) exam.
DANB also offers the following certifications:
Certified Orthodontic Assistant (COA)
Certified Preventive Functions Dental Assistant (CPFDA)
Certified Restorative Functions Dental Assistant (CRFDA)
DANB notes that whatever types of duties may be assessed on the certification examinations, dental assistants are bound by the scope of practice set by their own state.
DANB certification examinations are administered by Pearson VUE. They are computer-delivered. An applicant will need to allow three to four weeks for authorization to schedule.
Expanded Function Dental Assistant Requirements
DANB certification is among the prerequisites for Expanded Function Dental Assistant. The EFDA will also need to complete a Massachusetts approved course in expanded functions.
On-the-Job Trained Dental Assistant Requirements
An On-the-Job Trained Dental Assistant must take a course on infection control that meets the Center for Disease Control (CDC) guidelines. He or she will need either BLS or CPR/ AED.
Massachusetts makes special provisions for individuals who are employed as dental assistants for the first time. They may notify the licensing agency of their intent to begin duties/ on-the-job training. Authorization is granted for six months. The authorization may be extended another six months in cases where the dental assistant provides documentation of being enrolled in a recognized professional training program. An individual must be at least 18 years of age before commencing on-the-job training.
Radiography Requirements
On-the-Job Trained Dental Assistants: An On-the-Job Trained Dental Assistant will need to meet coursework and examination requirements in order to take x-rays. He or she will need to take a course in radiation safety and technique and pass a Board-approved examination such as the DANB Radiation Health and Safety (RHS) exam. The examination must be passed within a year of course completion.
Formally Trained, Certified, and Expanded Function Dental Assistants: A formally trained or certified dental assistant who practices radiography must complete a radiography program that meets CODA standards. Currently, there is no separate examination required.
The Application Process
Application forms can be downloaded from the website of the Executive Office of Health and Human Services (http://www.mass.gov/eohhs/gov/departments/dph/programs/hcq/dhpl/dentist/licensing/applications-and-forms.html).
There are several steps to the application process. The applicant must seek a statement from a healthcare practitioner, verifying his or her fitness to practice. He or she will also need to read the American Dental Assistants Association "Policy on Principles of Ethics and Code of Professional Conduct". The licensing agency will require a small passport-style photograph.
Applicants are to include official transcripts, proof of program completion, or proof of certification (as applicable to the license sought).
The licensing agency will require a language proficiency examination if the program was in a language other than English.
Meeting Employer Standards
Employers have their own set of standards. Massachusetts employers sometimes reference formal education in their job postings. Some employers state that they prefer experienced candidates but will consider those who have recently graduated from dental assisting school. English language proficiency is a statewide expectation; some employers note a preference for bilingual applicants.
Additional Information
Information about Massachusetts dental assistant standards is available from the Board of Registration in Dentistry (http://www.mass.gov/eohhs/gov/departments/dph/programs/hcq/dhpl/dentist/).
The Massachusetts Dental Assistant Association is an additional professional resource (www.massdentalassistants.org/).