Dental Assistant Requirements in Maryland: Dental Assistant School in MD Can Go a Long Way
Maryland does not set standards for dental assistants who perform the most basic duties; this is left to the discretion of the individual dentist/ employer. Many duties, however, are reserved for individuals who have completed state-mandated training and examination.
A person may be qualified to perform one expanded function or many. Maryland has a state-specific examination process for some expanded functions. Examinations are administered by the Dental Assistant National Board (DANB).
Dental assistants who carry out expanded functions will need varying amounts of formal education. Dental assistants may also find formal education useful for breaking into the field. Maryland schools offer general chairside duties as well as expanded functions.
Select a Maryland Dental Assistant Topic:
<!- mfunc feat_school ->
Featured Programs:
Sponsored School(s)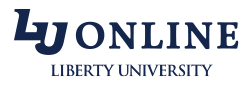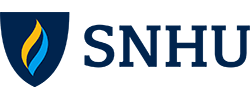 <!- /mfunc feat_school ->
Qualifying to Perform Dental Radiography in MD
In order to practice dental radiography in Maryland, a person must be certified as a dental technician. He or she must be at least 18 years of age and hold a high school diploma or equivalency. State code also mandates "good character". The individual will need to complete a 24 hour course approved by the Maryland State Board of Dental Examiners.
The Maryland State Board of Dental Examiners has provided a list of in-state schools (http://dhmh.maryland.gov/dental/Pages/radassist_courses.aspx). Programs are offered by many different types of institution, including community colleges and career institutes or academies. Dental radiography technology is often offered in combination with general chairside assisting or general expanded function coursework; the latter will qualify successful candidates to carry out other advanced dental assisting functions.
Certification is dependent on passing the DANB Radiation Health and Safety (RHS) exam or the Certified Dental Assistant (CDA) exam; the RHS is one component of the CDA.
Maryland dental radiation technology certification must be renewed every two years.
Out-of-State Dental Radiation Technologists
Dental radiation technologists who hold active licensing or certification in other states and who meet practice requirements stipulated in Maryland code may be endorsed into Maryland. 150 hours represents the minimum level of recent experience; it must be accrued in the three year time period preceding application. DANB notes that out of state certificate holders must also meet any requirements set by the federal government or the American Dental Association.
Qualifying for General Expanded Duties
A Dental Assistant Qualified in General Duties has been trained in advanced functions. In Maine, the person must go through a state qualification process. It is not sufficient just to be nationally certified. However, professionals who do hold certification as Certified Dental Assistants (CDAs) by the Dental Assisting National Board are directed to contact the Board to find out what additional requirements they will need to meet. The following applies to those who do not hold certification:
The dental assistant must complete a Board-approved 35-hour training program and pass the Maryland General Dental Assisting Expanded Functions (MDG) examination. The Board has provided a list of programs (http://dhmh.maryland.gov/dental/Pages/radassist_courses.aspx). A list of programs can also be found in Maryland state-specific DANB application materials.
The MDG consists of 125 multiple choice questions covering 22 content areas. Among the content areas are the following:
Applying topical fluoride
Performing pulp vitality tests
Preparing and cementing temporary restorations
Removing or replacing periodontal dressings
Using halogen light for curing
Fabricating indirect restorations
Earning Recognition in Orthodontic Dental Assisting
Dental assistants who already hold the DANB Certified Orthodontic Assistant (COA) credential are directed to contact the Maryland Board to find out what additional requirements they will need to meet to be eligible for Maryland credentialing. Those who are not COA-certified will need to complete a 35 hour Board-approved orthodontic assisting course, then take the Maryland Orthodontic Assisting Expanded Functions (MDO) examination.
The examination is comprised of 100 multiple choice questions. The following are among the topics:
Placing ligatures and elastics
Placing and removing arch wires
Providing patient oral hygiene education
Knowledge of orthodontic appliances such as headgear
Knowledge of tooth movement
Candidates are allowed an hour and fifteen minutes to complete the orthodontic exam.
The Application and Examination Process
Dental assistants who are applying for DANB exams can expect to receive admission notices within about three to four weeks of applying. The authorization grants a 60-day testing window. in most cases, additional fees will apply to those who change examination windows.
Candidates can download the MDG/ MDO application packet from the Maryland page. The fee is currently $275 for the MDG, $250 for the MDO. Candidates who are applying on the basis of completion of a Maryland program will send training documentation to DANB.
Prospective expanded function dental assistants must apply to the Maryland Board for recognition of their credentials.
Dental Assistants Who Work for Sealant Programs
In most cases, Maryland dental assistants work under direct dentist supervision. Some dental assistants, however, work under general supervision as employees of sealant programs. They can perform only the functions listed in state code (http://www.dsd.state.md.us/comar/comarhtml/10/10.44.01.02.htm). In order to be authorized to work in this capacity, a dental assistant must have a written agreement with a dentist who will provide supervision. Additionally, he or she must meet the following requirements:
The dental assistant must have at least 400 hours of clinical experience and must maintain CPR certification at the healthcare provider level. Options include Basic Life Support (BLS) or CPR for the Professional Rescuer; the former is issued by the American Heart Association, the latter by the American Red Cross. The Board may, at its discretion, approve other providers.
Certification through the Dental Assisting National Board
A dental assistant can meet basic prerequisites for voluntary national certification as a CDA by completing a program accredited by the Commission on Dental Accreditation (CODA) or accruing 3,500 hours of experience.* The prospective CDA will take the following DANB tests:
Infection Control
Radiation Health and Safety
General Chairside Assisting
In order to be credentialed as a Certified Orthodontic Assistant, a dental assistant must pass the following tests:
Orthodontic Assisting
Infection Control
*Currently, Maryland has just one CODA-accredited program. Some states boast many.
Additional Information
Information about requirements is available from the Maryland State Board of Dental Examiners (http://dhmh.maryland.gov/dental/Pages/home.aspx). The Board can be reached by telephone at 410-402-8501.
Individual employers may set standards higher. Dental assistants can visit the website of the Maryland State Dental Association to view job postings (http://jobs.msda.com). 'Personable' and 'compassionate' are among words used to describe ideal candidates. Some employers cite familiarity with specific programs such as Dentrix.