How to Become a Dental Assistant in Louisiana: A Formal Dental Assistant Program in Louisiana can go a Long Way
The Louisiana Dental Association notes that a certificate, two-year degree, or vocational program can lead to better career opportunities
Louisiana, like many states, differentiates between levels of dental assisting. Dental assistants who perform only the more basic duties are unlicensed; the state does not set minimum standards. The Louisiana Dental Association notes that while a person may be trained on the job for a career as a dental assistant, a certificate, two-year degree, or vocational program can lead to better career opportunities (http://www.ladental.org/lda/public-resources/careers-in-dentistry).
Expanded Duty Dental Assistant (EDDA) represents a higher level. The EDDA is dependent on completing brief trainings that are designed to build on basic dental assisting competencies.
Allowable scope of practice for the two levels is discussed in state code and linked to from the 'dental assistants' page of the State Board of Dentistry (http://www.lsbd.org/dentalassist.htm). An EDDA can be delegated a variety of reversible tasks that the dentist deems appropriate. The document does not provide a comprehensive list. However, there are a number of specific tasks that cannot be delegated to EDDAs.
Select a Louisiana Dental Assistant Topic:
<!- mfunc feat_school ->
Featured Programs:
Sponsored School(s)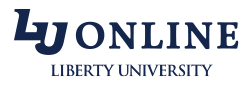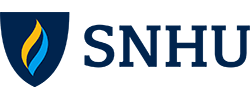 <!- /mfunc feat_school ->
Dental Assistant Radiology Training in Louisiana
All EDDAs must have radiology training. Other dental assistants may pursue the training as well. The Louisiana Dental Association notes taking x-rays among the duties of a non-EDDA dental assistant (along with taking vital signs, acting as chairside assistant, and performing basic patient care duties like removing post-extraction dressings). Currently, there are seven approved Louisiana dental assistant radiology courses; these are noted in the EDDA application packet.
Expanded Duty Dental Assistant Requirements
Louisiana students who seek the Expanded Duty Dental Assistant certification will go through schools that have been explicitly Board-approved. EDDA courses may be quite short; Louisiana code states that they should include no fewer than 30 hours of instruction inclusive of testing. CPR certification, completed within an acceptable timeframe, may be credited as three hours.
State code includes a model curriculum for the EDDA course. The model curriculum includes labwork in areas such as the following: placing temporary crowns and restorations, placing and removing retraction cords, and performing coronal polishing. According to state code, students should be tested on the reasons for using particular techniques and the consequences of not doing them correctly as well as on the procedures themselves.
Currently there are three approved EDDA programs in Louisiana. State code allows instructors who are under the direction of approved programs to provide EDDA instruction.
Louisiana State University notes that its three-day course, offered through continuing education, is designed for dental assistants with at least six months of chairside dental assisting experience. LSU further notes that qualifying dentists may receive reimbursement for sending their dental assistants to the training.
In some cases, a student who enrolls in a more comprehensive dental assisting program through an institution that is not itself approved to deliver the EDDA training may receive it through partnership. However, the student will need to confirm this with the individual program.
The Board has addressed the issue of out-of-state EDDA programs in its frequently addressed questions: These are not accepted as qualifying (http://www.lsbd.org/faqs.htm). An out-of-state dental assistant who attended a school accredited by the Commission on Dental Accreditation (CODA), though, may have had the required coursework. Because technologies and materials are upgraded frequently, this is not a given. If the CODA-educated dental assistant cannot confirm that he or she had training in Louisiana expanded functions, it will be necessary to either enroll in a Louisiana program or complete the needed remediation.
Louisiana does not currently have dental assistant programs that are accredited by CODA. A student may obtain basic dental assisting education, though, from in-state schools; in some cases, the training will be completed in as little as two or three months. A majority of U.S. states do have CODA-accredited programs. CODA accreditation is recognized in the laws or rules of some states. Schools often offer CODA-accredited certificate programs that can be completed in about a year. There are some associate's options. All CODA-accredited programs include at least 300 hours of externship. Students who attend non-accredited programs may wish to ask about their externship options, as real-world experience is a particularly valuable program component.
CPR/ Basic Life Support Requirement for Dental Assistants
CPR is mandatory for all EDDAs; it must be at the appropriate level. Louisiana has approved the American Heart Association (AHA) Basic Life Support for Health Care Providers and the American Red Cross (ARC) Professional Rescue Course. Other approved providers are noted in the EDDA application packet.
The EDDA Application Process
Expanded Duty Dental Assistant application forms can be downloaded from the website of the Louisiana State Board of Dentistry (http://www.lsbd.org/forms.htm).
Applicants will mark the EDDA, radiology, and CPR courses that they completed, note the dates, and attach copies of their CPR certification and certificates/ proof of course completion. They will provide information about their employing dentists.
EDDA application carries a $100 fee.
Applicants must certify that they have read the Dental Practice Act and applicable portions of Louisiana Administrative Code.
Additional Information
Information about Louisiana dental assistant training and scope of practice is available from the Louisiana State Board of Dentistry (http://www.lsbd.org/dentalassist.htm). The Board can be reached by telephone at 504-568-8574.
The Louisiana Dental Assistants Association is an additional professional resource (http://www.ladaa.org/).