How to Become a Dental Assistant in Kentucky: Dental Assistant Training in KY is a Good Place to Start
Kentucky dental assistants are not licensed. However, they work under direct supervision of licensees. Kentucky distinguishes between dental auxiliaries and registered dental assistants (RDAs). Only RDAs are eligible to have advanced functions delegated to them by licensed dentists. Kentucky sets specific training requirements for each of the following advanced duties: dental radiography (x-rays), coronal polishing, and IV access.
Licensees need to know that their assistants can perform competently; their personnel files include attestation of assistant competency in each area where the assistant provides advanced service; this is in addition to documentation of qualifying education.
A 2014 report issued by the Board of Dentistry notes which advanced duties have been authorized among the state's registered dental assistants. The vast majority of the more than 3,000 registered were qualified in radiography – there were 3,032 with the qualification as compared to just 252 without. More than a third were qualified in coronal polishing. Only a small minority, though, were qualified to start IV lines.
All Registered Dental Assistant must have CPR training that meets American Heart Association standards; the employing dentist must keep a copy of this document in the personnel file as well.
<!- mfunc feat_school ->
Featured Programs:
Sponsored School(s)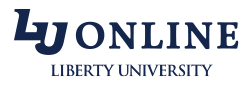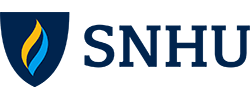 <!- /mfunc feat_school ->
Select a Kentucky Dental Assistant Topic:
Qualifying as a Registered Dental Assistant with Radiography Duties
A registered dental assistant can qualify on the basis of six hours of dental radiography safety and four hours of dental radiography technique. The latter can be completed in either of two ways: as coursework or under the employment and supervision of a dentist.
Approved dental radiography courses appear on the Board website (http://dentistry.ky.gov/Continuing-Education/Pages/Approved-Courses.aspx).
The Dental Assisting National Board (DANB) reports that a course in radiology safety and technique through a program that is accredited by the Commission on Dental Accreditation (CODA) meets Kentucky standards (http://www.danb.org/en/Meet-State-Requirements/State-Specific-Information/Kentucky.aspx). DANB reports that a dental assistant can also qualify by passing the DANB Radiation Health and Safety (RHS) exam.
The RHS covers the following concepts:
Patient and operator safety
Regulations and quality control
Infection control
Expose and evaluate
Qualifying as a Registered Dental Assistant with Coronal Polishing Duties
Coronal polishing as practiced in Kentucky represents a final stage in a cleaning procedure (after it has been verified that there is no calcareous material on the teeth). In order to perform coronal polishing, a dental assistant must complete an eight hour course through a CODA-accredited school. The Board has provided a list of approved courses (http://dentistry.ky.gov/Continuing-Education/Pages/Approved-Courses.aspx).
The dental assistant will not necessarily complete the program through a school that has a full CODA-accredited dental assisting program. The school may offer a dental hygiene or dentistry program. (Kentucky currently has just one year-long CODA-accredited dental assisting program. However, it has a number of programs that have been authorized to offer the coronal polishing course.)
The following are included among the course concepts:
Coronal polishing rationale
Related terminology
Abrasive agents
Infection control/ universal precautions
Technique and demonstration
Occupational safety
Ergonomics
Potential for trauma caused by improper technique
The student will complete readings in required topics. He or she will take a written comprehensive examination and a clinical competency examination; the latter is performed on a live patient. 75% is the minimum passing score for the written examination.
Qualifying in-state institutions are listed in state code. Out-of-state programs that meet the standards specified in state code can be approved.
Qualifying for IV Duties
In order to be authorized to start IV lines, a Registered Dental Assistant must complete a Board-approved course. The IV course will include the following:
Anatomy
Patient safety
Starting and maintaining IVs
Methods for discontinuing IV lines
The Board has provided a list of training resources (http://dentistry.ky.gov/Dental-Assistant/Pages/Find-Training.aspx).
The 2014 report noted that all programs were offered by schools that had CODA-accredited programs at some level (dental assistant, dental hygienist, dentist).
Additional Credentialing and Training Options
Dental assistants around the nation have the option of pursuing voluntary certification through the Dental Assisting National Board. Certified Dental Assistant (CDA) is a well-respected certification with broad application.
According to the 2014 report, Kentucky had a disproportionately low number of DANB-certified CDAs. There were only 217 in Kentucky (out of a total of more than 33,000 total CDAs). Tennessee, meanwhile, had 987 CDAs; North Carolina, 2,430.
A student who has not graduated from a CODA-accredited program can achieve CDA eligibility after 3,500 hours of experience; the minimum level of education is high school graduation. The CDA exam is comprised of three exams. A CDA will need to have passed the Radiation Health and Safety exam. Other examination components include Infection Control and General Chairside Assisting.
The 2014 report notes dental assistant training pathways. Dental assistant programs may receive formal education through proprietary dental programs or CODA-accredited programs. Proprietary programs may be accredited. The one CODA-accredited dental assisting school located in Kentucky (as of late 2016) is offered by a technical college.
DANB now offers an entry-level credential, National Entry Level Dental Assistant, or NELDA. Again, there are multiple pathways. Experience requirements (for those selecting that pathway) are much lower. All candidates go through an examination process.
Additional Information
Information about the dental assistant qualification process is available from the Kentucky Board of Dentistry (http://dentistry.ky.gov). The Board can be reached by email contact form (http://dentistry.ky.gov/Pages/contact.aspx).
The Kentucky Dental Assistants Association (http://www.nkdas.org/custom4.html) and the Northern Kentucky Dental Assistants Society (http://www.nkdas.org/index.html) are additional professional resources.