How to Become a Dental Assistant in Kansas: The Dental Assistant Requirements in Kansas
Kansas does not license or register dental assistants. However, the state does set standards for dental assistants who perform some types of advanced duty. Dental assistants work under the supervision of licensees. It is the responsibility of the licensee to ensure that training meets state standards.
Select a Kansas Dental Assistant Topic:
Formal Dental Assisting Education Options: Dental Assistant Schools in Kansas
Although it is not mandated by law, many dental assistants choose to pursue formal education in dental assisting. Some opt for programs that are accredited by the Commission on Dental Accreditation (CODA). CODA-accredited programs generally include a wide range of skills and topics, some of which are advanced. Programs include at least 300 hours of fieldwork; this allows the student to move beyond the lab and into an actual dental setting.
Kansas has four accredited dental assistant programs. Students may pursue certificates or associate's degrees. A student who opts for a CODA-accredited Kansas certificate program will likely spend two to three semesters completing his or her studies. A two semester program might be very intensive; a student can expect about 36 credit hours of coursework.
<!- mfunc feat_school ->
Featured Programs:
Sponsored School(s)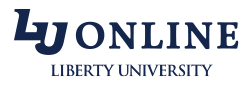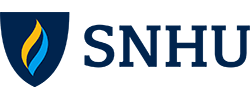 <!- /mfunc feat_school ->
Some non-CODA programs can be completed in a few months. A non-accredited program may also include fieldwork; many do.
Dental Radiography Requirements
Kansas, unlike many states, does not mandate any specific training for dental assistants who take x-rays. Those who pursue formal education in dental assisting typically do get some introduction to radiographic safety.
Dental assistants may also demonstrate competence by passing the Dental Assisting National Board (DANB) Radiation Health and Safety Examination (http://www.danb.org/Become-Certified/Exams-and-Certifications/RHS-Exam.aspx). This is optional in Kansas. The Radiation Health and Safety Examination may be taken as a stand-alone exam or as part of the national certification process (also optional). The RHS, unlike the more comprehensive Certified Dental Assistant (CDA) exam, does not have prerequisites.
The RHS includes some questions about infection control. Dental assistants may also opt to take the Infection Control Examination (ICE); this demonstrates knowledge of concepts such as sterilization.
Oxygen/ Nitrous Oxide Monitoring and Assistance
The Dental Assisting National Board reports that Kansas does have mandatory training standards for dental assistants who monitor patients who have had oxygen or nitrous oxide (a very mild sedating agent). They must complete Board-approved courses through programs that hold CODA accreditation. An approved course will be at least 16 hours. The course will include the following: theory of pain management, anatomy, pharmacology, medical history, and complications and emergencies (http://www.danb.org/en/Meet-State-Requirements/State-Specific-Information/Kansas.aspx).
A dental assistant who provides nitrous oxide monitoring or administration must be CPR-certified.
Advanced Skills: Coronal Polishing and Coronal Scaling
Kansas was the first state to allow dental assistants who had advanced training to perform coronal scaling above the gum line; this is a duty that is typically performed by dental hygienists. Coronal scaling was included in the potential scope of duty because the state had experienced a shortage of dental professionals, particularly in rural areas.
More than half of the states allow at least some highly trained dental assistants to perform coronal polishing – this is a different procedures, performed only on teeth that are free of calculus.
The Kansas Dental Practices Act states that dentists who allow their dental assistants to perform coronal polishing under direct supervision must make sure that they have had adequate training. The nature of the training is left up to the dentist. For coronal scaling, the requirements are much more specific: The dental assistant must complete a Board-approved course.
The course will be at least 90 hours and will include laboratory experience and assessment of clinical competency. The following topics will be covered:
Dental anatomy and morphology
Periodontal disease
Plaque, stain, and calculus
Oral hygiene
Infection control
Application of topical fluoride
Equipment
Coronal scaling
The program itself must meet quality requirements. It must, for example, have a student-teacher ratio that meets national accreditation standards.
Students should expect a rigorous admission process. A dental assistant who has not graduated from a CODA-accredited program and achieved national certification may need several years of work experience to become a competitive candidate.
Dental assistants who are trained on the job or attend non-CODA programs must accrue two years of experience before they can achieve certification as CDAs.
Dentists are responsible for reporting the names of dental assistants who perform coronal scaling to the Board.
Employer Expectations
Although some dental assistants carry out coronal scaling, many perform much more basic duties. A study of job ads for Kansas dental assistants reveals that many employers are looking for basic chairside assistance, combined with equipment set up and sterilization; some dental assistants also have duties in the front office.
Employers typically state that assistants must have, at minimum, a high school diploma or GED.
Job postings note a variety of competencies, from familiarity with dental software to empathy toward elderly patients.
Additional Information
Dental professionals are regulated by the Kansas Dental Board (http://www.dental.ks.gov/home). The Board can be reached by telephone at (785) 296-6400. Office hours are 8 AM – 4:30 PM. Legal standards are described in the Dental Practices Act (http://www.dental.ks.gov/laws/kansas-dental-practices-act).
The Dental Assisting National Board also maintains a page about Kansas dental assisting standards and scope of practice (http://www.danb.org/en/Meet-State-Requirements/State-Specific-Information/Kansas.aspx).