Becoming a Dental Assistant in Iowa: Three ways to Enter the Profession
Iowa dental assistants are under the jurisdiction of the Iowa Dental Board. There are two main classifications: Dental Assistant Trainee and Registered Dental Assistant. Iowa also recognizes radiography qualification and various categories of Dental Assistant with Expanded Functions.
Select an Iowa Dental Assistant Topic:
Becoming a Registered Dental Assistant in Iowa
A Registered Dental Assistant (RDA) must be at least 17 years of age. There are three methods to qualify as an RDA.
The person may graduate from an accredited and approved program. Iowa recognizes accreditation by the Commission on Dental Accreditation (CODA); CODA is the accrediting arm of the American Dental Association (ADA).
<!- mfunc feat_school ->
Featured Programs:
Sponsored School(s)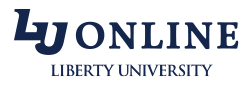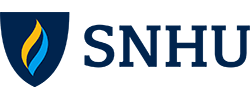 <!- /mfunc feat_school ->
The individual may also qualify by working for six months as a trainee under appropriate supervision.
Six months of recent experience as a dental assistant could also suffice — the latter would apply to out-of-state dental assistants as trainee status is mandatory for work performed in Iowa.
A prospective dental assistant will also need courses in infection control/ hazardous waste and jurisprudence. The dental assistant will further demonstrate competency in these topics by passing separate infection control and jurisprudence examinations. An individual can qualify for infection control on the basis of a Board examination or on the basis of the Dental Assisting National Board (DANB) Infection Control (ICE) examination. In some cases, the dental assistant will have taken the ICE as part of the examination process for national certification as a Certified Dental Assistant, or CDA. The jurisprudence examination is state-specific.
The individual will need to hold CPR certification through a nationally recognized provider; the qualifying course must have a hands-on component.
Dental Radiography Requirements in Iowa
A person must be at least 18 to perform dental radiography.
Training in dental radiography, like general dental assisting, can be completed through either formal education or on-the-job training. On-the-job training in radiography can only be obtained by a person who is working under trainee status, however. If a person does not receive radiography training while working under this status, it will be necessary to complete a formal course in order to obtain it.
A formal course must be offered through an accredited post-secondary school or be otherwise Board-approved.
Examination represents a second step. In order to be qualified, a person will need to pass the Board examination or the Radiation Health and Safety examination offered by the Dental Assisting National Board (DANB).
Attaining Dental Assistant Trainee Status
Dental Trainee status is granted for twelve months. If the student attends a high school work study or cooperative education program and is less than 17, trainee status may last longer. (A student who is not enrolled in a high school program cannot be registered as a trainee until such time as he or she has reached the age of 17 and met educational standards at the level of high school graduation.
The trainee will be expected to pass the jurisprudence examination and meet other requirements during his or her first year on the job. The Board recommends that trainees take the required examinations within their first six months.
Board rule describes requirements for re-applying or "starting over" if requirements are not met within the initial 12-month period after commencing employment (https://www.legis.iowa.gov/law/administrativeRules/rules?agency=650&chapter=20&pubDate=07-20-2016). In some cases, the individual may be exempt from retaking the required examinations – this depends on how long in the past they were taken.
The Dental Assistant License Application and Examination Process
Iowa has an online licensing system. Application forms can also be downloaded from the Board website (http://www.dentalboard.iowa.gov/forms/index.html).
An individual can apply for trainee status before examination requirements have been met. The Board will send examination information.
The Iowa Board places limits on examination attempts.
The RDA application includes a form to be used to certify dental education. It is to be completed by a dean, registrar, or other qualifying professional. The person completing the form will note whether the program was CODA-accredited at the time the person graduated.
The trainee application is to be submitted with a $25 fee. An individual who is applying for RDA status pays either $40 or $60, depending on whether he or she is simultaneously seeking radiography qualification. A dental assistant who applies separately for a radiography qualification pays $40.
The applicant will answer professional fitness questions. An out-of-state dental assistant will need to provide verification from each state of licensure.
Renewal of Registered Dental Assistant Status
RDA status is renewed biennially. Currently registration expires on odd-numbered years. The RDA will need 20 hours of continuing education during each two year renewal period, with two hours in infection control. The individual will need current CPR certification.
Qualifying to Perform Expanded Functions
In order to be eligible for delegation of specific expanded functions, a dental assistant must have approved training in the specific function that he or she will be performing. The course will include, at minimum, the following: initial assessment, didactic training, clinical training, and assessment of competency. Laboratory training may also be required.
Iowa has identified the following expanded functions:
Pulp vitality testing
Nitrous oxide monitoring
Placing and removing dry socket medications
Placing and removing gingival retractions
Fabricating and removing temporary restorations
Taking final impressions
Taking occlusion registrations
Placement of periodontal dressings
Desensitizing agents, bonding systems, cavity liners and bases
The Board has provided a list of course resources.
The Board approves expanded function training courses, including those that take place on-the-job. The approval process is to be carried out in advance. Training must be documented in the manner prescribed by the Board.
Iowa also recognizes Level I and Level 2 expanded functions providers. Level I providers are authorized to perform all 11 expanded functions identified in administrative code. Once a dental assistant has attained Level I and passed an entrance exam, he or she is eligible to train at Level 2. The following are among the Level 2 functions:
Placing and shaping amalgam following tooth preparation
Forming and placing stainless steel crowns
Soft reline tissue conditioning
Additional Resources
Information is available from the Iowa Dental Board (http://www.dentalboard.iowa.gov/). The Board can be reached by telephone at (515) 281-5157. Additional contact information can be found in the application packet. A person can sign up to receive Board notifications by email.
The Iowa Dental Assistants Association is an additional professional resource (http://www.idaada.org).