Becoming a Dental Assistant in Illinois: Dental Assistant School in Illinois can Help You Meet the these Requirements
Illinois has recently passed legislation allowing dental assistants some very advanced duties, provided they have met state mandates for training and experience. Although the state does not license dental assistants, it does set minimum standards for a number of dental assisting duties. There are no minimum training standards for the most basic duties. However, Illinois code states that dentists can only delegate those tasks for which the assistant has had adequate training.
Select an Illinois Dental Assistant Topic:
Becoming a Dental Assistant in Illinois
Generally speaking, a dental assistant must be at least 18 and have either 1) graduated from a dental assisting program that is accredited by the Commission on Dental Accreditation or 2) accrued least 1,000 hours of experience in order to be authorized to carry out any advanced/ regulated duties. Illinois has five CODA-accredited dental assisting programs.
Credentialing as a Certified Dental Assistant (CDA) by the Dental Assisting National Board (DANB) is also an acceptable prerequisite. However, a dental assistant who has not graduated from a CODA program is generally not eligible for certification until such time as he or she has accrued at least 3,500 hours of experience. (There are some exceptions. A graduate of a foreign dentistry program would, for example, be allowed to test as a CDA.)
<!- mfunc feat_school ->
Featured Programs:
Sponsored School(s)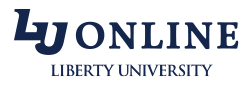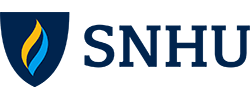 <!- /mfunc feat_school ->
The individual will also need to complete a course in the particular expanded function. In some cases, the requirement will be met through a general educational program in dental assisting. According to state administrative code, dental assistants who completed approved dental assisting programs that included nitrous oxide monitoring, sealant placement, and coronal polishing at any point after January 1, 1999 will not be required to complete separate courses in those topics.
Some duties have higher prerequisite requirements.
Monitoring of Nitrous Oxide and Dental Sedation Requirements
In order to be approved to monitor nitrous oxide, a dental assistant will need to complete six hours of approved coursework. Among the concepts will be anatomy and physiology and airway management.
The dental assistant may instead be recognized on the basis of an approved twelve hour program completed between January 1, 1998 and June 1, 2014. Also acceptable is twelve or more hours of AAOMS or other similar pre-approved coursework completed on or after December 31, 2002.
The dental assistant must maintain Basic Life Support (BLS) certification.
In order to be approved to monitor sedation or anesthesia, the dental assistant must have twelve hours of training (six didactic, six clinical). Airway management, vital signs, and anesthesia records will be among the topics covered. Some portions of the program may be conducted online. Online training may guide clinical experiences. Clinical training may be under the auspices of an approved continuing education sponsor, approved dental hygienist sponsor, or licensed dentist. Again, AAOMS coursework may be accepted in lieu of the standard requirements.
A course in application of pit and fissure sealants will be at least four hours (comprising two didactic and two clinical hours). The supervising dentist will need to observe placement of six sealants.
Training in coronal polishing will be at least six hours.
Dental Assistant Coronal Scaling Requirements
Illinois law now permits coronal scaling on healthy children who do not have periodontal disease or special needs; patients must fall into categories identified in state law.
In order to qualify to perform this function, a dental assistant must have at least 2,000 hours of experience. The authorization also covers intra-coronal tooth temporization.
Coronal polishing coursework is a prerequisite for coronal scaling coursework. The course will be at least 16 hours and will include both didactic education and practical experience. The dental assistant will need to successfully complete six supragingival scaling procedures (as observed and approved by a supervising dentist).
The Dental Assisting National Board reports that the Illinois Board is working on rules to implement the new law (http://www.danb.org/Meet-State-Requirements/State-Specific-Information/Illinois.aspx).
Restorative Functions
Restorative functions are among the most advanced that a dental assistant may be asked to perform. An Illinois dental assistant can qualify only if he or she 1) is a Certified Dental Assistant or 2) has accrued at least 4,000 hours of experience over a period of two years.
In order to achieve CDA status, an eligible candidate must pass three computer-delivered examinations; information is found on the website of the Dental Assisting National Board (http://www.danb.org/Become-Certified.aspx).
A dental assistant who is seeking qualification in restorative functions will take a pre-test. He or she will need to complete a course of no fewer than 40 hours. The course may be offered by an approved continuing education sponsor or by a school that has a CODA-accredited program (whether at the dental assisting level or at a higher level). Among the course concepts will be the following:
Caries classification
Dental morphology
Dental materials
Ergonomics
Amalgam placement and carving
The supervising dentist will attend a course orientation; this is to assure that the clinical practice component will be carried out under appropriate supervision.
The prospective expanded function dental assistant will complete three DANB examinations; state code also authorizes credentialing based on having gone through another examination process that the Board determines to be psychometrically valid and grants approval of. A student who is testing through the Dental Assisting National Board will complete the following: the Anatomy, Morphology and Physiology (AMP) exam, the Isolation (IS) exam, and the Restorative Functions (RF) exam.
Additional Information
Information is available from the Illinois Department of Financial and Professional Regulation (http://www.idfpr.com/profs/Dentist.asp). Dental assistant roles (and prohibited duties) are described in Title 68, Chapter, Subpart B (http://www.idfpr.com/profs/Dentist.asp).
The Illinois Dental Assistants Association is an additional professional resource (http://ildaa.com).