How to Become a Dental Assistant in Idaho: Formal education can be an asset
Idaho, like many states, recognizes two levels of dental assistant. Standards at the lower level are left to employer discretion. At the higher level, dental assistants must go through a state-mandated. qualification process.
Scope of practice is described in Administrative Rules. Dental assistants may, when working under appropriate supervision, carry out various patient care activities such as etching enamel, recording bite, applying fluoride, or placing and removing certain items from the mouth. Some duties are allowable only when a dental assistant is Board Qualified in Expanded Functions.
Prospective dental assistants should be aware that while there is no requirement for formal education at the lower level, it can be an asset. Completing an externship in a dental setting can be advantageous; it can provide connections as well as experience.
Select an Idaho Dental Assistant Topic:
<!- mfunc feat_school ->
Featured Programs:
Sponsored School(s)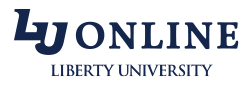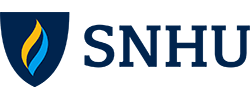 <!- /mfunc feat_school ->
Board Qualification in Expanded Functions
In order to be qualified for expanded functions, a dental assistant must demonstrate competency in both dental assisting fundamentals and expanded functions. The dental assistant can demonstrate both by successfully completing an Idaho-approved course. Another option is to hold certification through the Dental Assisting National Board (DANB) and complete coursework in Idaho expanded functions.
Currently there are 13 Idaho programs: public, private, and proprietary. Most cover both fundamentals and expanded functions.
Two Idaho programs hold accreditation through the Commission on Dental Accreditation (CODA). Some states place a higher value on CODA accreditation than others. Students may want to consider how CODA accreditation fits into their long-term career goals.
Administrative rules allow for challenging the fundamentals course and taking examinations in expanded functions. Prospective students may want to contact individual schools about options for challenging fundamentals and then enrolling in expanded functions modules.
Delaware has provisions in place for out-of-state licensees and dental assistant program graduates. The following are among the expanded duties that a dental assistant must go through appropriate channels to receive authorization for:
Fabricating and placing temporary crowns
Applying pit and fissure sealants
Mechanically polishing restorations
Initiating and maintaining nitrous oxide/ oxygen
Coronal Polishing
Out-of-State Dental Assistants
Out of state applicants have several eligibility avenues, depending on circumstances.
A dental assistant who holds a current license or registration in another state will need to provide documentation of expanded functions training if the expanded function was not covered in the scope of practice of the other state. The dental assistant will also provide documentation of his or her registration or credential.
A student who has had similar coursework in another state or through another program that the Board has not previously approved can request that the Idaho Board consider it and grant approval. The Board notes that certificates and transcripts typically do not provide the detailed information required. They should be included, but accompanied by other documents. The graduate may need to request a letter from his or her program documenting that specific functions were covered; a course summary may suffice. The Board website includes a form to use to request consideration of expanded function credentials (https://isbd.idaho.gov/IBODPortal/BoardPage.aspx?Board=DASS).
Certification through the Dental Assisting National Board
The Dental Assisting National Board offers the Certified Dental Assistant credential. A dental assistant must meet education or experience requirements and go through a three-part examination process. The required examinations, Infection Control, Radiation Health and Safety, and General Chairside Assisting, may be attempted together or separately.
The Infection Control and Radiation Health and Safety exams do not have prerequisites. In order to sit for the General Chairside exam, however, a dental assistant must meet prerequisite requirements. A graduate is eligible immediately if his or her program was accredited by the Commission on Dental Accreditation. Otherwise, the person will need 3,500 hours of experience; this is in addition to a high school diploma. The certification application includes background questions designed to assess fitness for professional certification.
The GC/ CDA candidate must also provide evidence of CPR certification. DANB has provided a list of approved providers (http://www.danb.org/Become-Certified/Exams-and-Certifications/DANB-Accepted-CPR-Providers.aspx).
The Infection Control exam includes environmental asepsis, environmental safety, performance of sterilization procedures, and prevention of cross-contamination and disease transmission among the topics. The Radiation Health and Safety exam includes 'expose and evaluate' and radiation regulations and quality assurance, as well as radiation safety; there are also some items related to infection control.
45% of the items on the General Chairside exam test chairside procedures. The following are among the other concepts tested:
Collecting and recording clinical data
Preventing and managing emergencies
Lab procedures and operations
Office operations
Candidates can download detailed guides from the DANB website (http://www.danb.org/en/Become-Certified/Exams-and-Certifications/Exam-Eligibility-Requirements.aspx). They will need to submit applications at least four weeks before their intended test date. Approved candidates are granted a 60-day testing window. A candidate who changes his or her testing window will incur additional fees (except in cases of emergency). Examinations are administered by Pearson Vue. They are multiple choice and computer adaptive.
CDAs maintain certification through continuing education.
Additional Information
Information about dental assistant scope of practice and Board Qualification in Expanded Functions can be obtained from the Idaho Board of Dentistry (https://isbd.idaho.gov/IBODPortal/BoardPage.aspx?Board=DASS).