How to Become a Dental Assistant in Georgia: A Dental Assistant School in Georgia can Help You on Your Path
Georgia allows dental assistants to perform a wide range of duties, but sets the minimum supervision and training level for many of them.
Some duties can be performed only by a dental assistant who has met requirements for Expanded Duties Dental Assistant (EDDA). There are different types of EDDA.
Select a Georgia Dental Assistant Topic:
Formal Dental Assistant Educational Programs in Georgia
Formal education in general dental assistant duties is not mandatory. However, some employers do want dental assistants who have already been trained.
<!- mfunc feat_school ->
Featured Programs:
Sponsored School(s)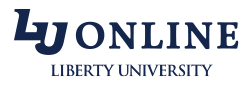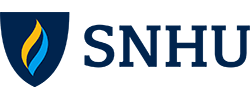 <!- /mfunc feat_school ->
A Georgia student will typically spend about three semesters completing a program, though a 'basic' program may be completed in one semester. A student will typically earn a diploma after three semesters. The vast majority of the program will be career-oriented. However, a student can expect some general coursework such as English.
Some employers specify that candidates are to have completed accredited programs. The Commission on Dental Accreditation (CODA) is the accrediting agency for dental assistants. Georgia has 12 CODA-accredited programs. This is among the highest totals in the nation; only four states (California, Florida, Minnesota, and North Carolina) have more. Programs are housed in the state's technical colleges. They include fieldwork as well as didactic and pre-clinical training.
Dental Radiography Requirements in Georgia
A dental assistant will need some training to carry out radiography duties. However, an approved radiography course may be as short as six hours. It is not mandatory that dental assistants have the training at the time of hire. However, they must complete it on the timeline specified; the training is to be initiated during the first 30 days. Training must meet requirements set by the Georgia Department of Human Services.
Expanded Duty Dental Assistant (EDDA) Authorization
The minimum level of education is high school graduation or equivalency. The EDDA must hold CPR certification.
The following are among the many duties considered that are expanded duty:
Placing cavity liners
Placing periodontal dressings
Making hydrocolloid impressions for night guards
Monitoring nitrous oxide administration and assisting with administration in ways authorized by state code
Applying topical anticariogenic agents
In order to be approved to enter an EDDA program, a student must meet prerequisites. There are three pathways:
The individual can qualify on the basis of graduation from an accredited program or a program that has been approved by the Board; it is also acceptable to be on target for graduation.
A dental assistant can also be approved on the basis of having had six months of chairside experience under a licensed dentist; the experience must have been accrued during the three years prior.
Certification as a DANB Certified Dental Assistant (CDA) is also accepted. CDA certification can generally be obtained only be dental assistants who have two or more years of experience or who have graduated from CODA-accredited programs; an exception is made for professionals who have had other qualifying dental training. Certification also entails passing three computer-delivered examinations: Infection Control, Radiation Health and Safety, and General Chairside Assisting. Dental assistants must complete continuing education in order to maintain their certification. However, the Dental Assisting National Board has provisions in place to allow previous certificate holders to test to re-gain certification. Examinations are available at Pearson Vue testing centers. The approval process takes several weeks.
The prospective EDDA must have training in all functions sought. EDDA programs may be offered by accredited dental assisting schools, professional organizations, schools of dentistry, or schools of dental hygiene. A course will be a minimum four hours. Programs must include written assessment and clinical assessment. A dental assistant may have EDDA training as part of his or her initial diploma program.
The Georgia Dental Association (GDA) periodically offers EDDA courses. The current schedule is every other month; the city varies. A student who signs up for GDA EDDA courses needs the signature of a cooperating dentist. This signifies that the dentist will be able to give the dental assistant opportunity to practice the skill on the needed timeline. The student will receive a study guide after registration. There are three separate courses, which may be taken singly or in any combination. The Georgia Dental Association notes that just one is relevant to pediatric dental assistants; it includes sealants and fluoride treatment, among other concepts.
Georgia EDDAs are not licensed. However, the employer must maintain a copy of the certificate. The certificate will note the specific duties that the assistant is authorized to carry out while working under supervision.
Additional Information
Information about dental assisting scope of practice and Expanded Duties Dental Assistant requirements can be obtained from the Georgia Board of Dentistry (https://gbd.georgia.gov) The Board can be reached by email contact form (https://gbd.georgia.gov/contact-us). Laws and rules can be accessed online (https://gbd.georgia.gov/laws-policies-rules).
The Georgia Department of Human Services sets standards for radiography.
The Dental Assisting National Board has provided discussion of Georgia scope of practice (http://www.danb.org/Meet-State-Requirements/State-Specific-Information/Georgia.aspx).
Dental assistants may opt for voluntary credentials such as the DANB Certified Orthodontic Assistant (COA). This does not change scope of practice.