How to Become a Dental Assistant in Delaware: The options you have
Delaware has a qualification process for dental assistants who operate radiography equipment; the state recently transitioned from a state-specific qualification process to one that is based on national examination. Training standards in other practice areas are left to employer discretion. Dentists hold responsibility for unlicensed professionals who work under them.
Prospective dental assistant have the option of pursuing formal education in dental assisting. Practical skills include disinfecting equipment, removing sutures, and preparing materials that are used in restoration. Externships place students within actual dental settings.
Delaware dental assistants can choose to demonstrate qualifications at a nationally accepted level. They will eventually be eligible for national certification, whether they have formal education or were trained on the job.
Select a Delaware Dental Assistant Topic:
<!- mfunc feat_school ->
Featured Programs:
Sponsored School(s)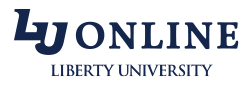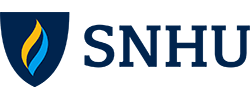 <!- /mfunc feat_school ->
Achieving Delaware Radiography Certification
An individual must be at least 18 to be qualified to perform dental radiography in Delaware.
The Dental Assisting National Board (DANB) administers the Radiation Health and Safety examination, now used in Delaware. The examination includes 100 multiple choice questions. It is computer adaptive, which means questions get easier or harder based on candidate performance. The following concepts are covered:
Infection control
Radiation safety for patients and radiographers
Radiology regulations
The 'expose and evaluate' process
DANB also administered Delaware's own radiography certification examination, the Delaware Dental Radiologic Technology (DDRT) certification exam. Some dental assistants have been qualified on the basis of pre-2016 DDRT examinations.
A dental assistant who holds Certified Dental Assistant (CDA) certification is considered to have met the radiography requirement. The RHS is one of three examinations required for the Certified Dental Assistant (CDA), a certification that is widely recognized at the national level.
A formal dental assistant training program will likely include radiography. The RHS examination application packet includes study references and exam policies as well as application materials.
Applicants should allow three to four weeks for processing. They will be allowed to schedule their own examinations during a 60-day window. In most cases, the RHS examination, when taken apart from other certifying examinations, costs $250. Dental assistants employed in Maryland pay $270.
The dental assistant will need state recognition of his or her certificate. This is a separate step which involves applying to the Delaware Office of Radiation Control. The applicant will submit Form R16N for recognition of DANB CDA status (http://dhss.delaware.gov/dhss/dph/hsp/orcradtechs.html). He or she will submit a copy of the qualifying document; the number is to be written on the application. The applicant will sign that he or she understands mandatory reporting obligations. (Obligations are described in the application packet.)
There is a $50 state recognition fee. Applications are mailed to the Office of Radiation Control in Dover. State applications may take three or more weeks to process.
Achieving Voluntary National Certification
Some dental assistants may wish to seek entry-level certification before they accrue the experience necessary for full certification as CDAs. DANB offers the National Entry Level Dental Assistant (NELDA) certification. Candidates will need to pass three examinations, some of which can be applied toward multiple credentials. Some will have already passed the RHS examination, which is a part of the state radiography qualification process (and which will be required for the CDA later).
Infection Control (ICE) is also included as a component of both the NELDA and the CDA. The NELDA applicant will need to pass one additional examination that is not included among CDA requirements, the Anatomy, Morphology and Physiology (AMP) Exam.
Another certification prerequisite is CPR (or Basic Life Support or Advanced Cardiac Life Support, which are higher level certifications that include CPR).
NELDA certification can be obtained with as little as 300 hours of experience. There is also an educational pathway. Options are somewhat broader than they are for the CDA. Qualifying dental assistant education can be pursued through an accredited post-secondary institution, a high school, or a U.S. Job Corps program.
DANB places a limit on the number of years the entry-level NELDA credential can be held.
The CDA is based on 3,500 hours of experience – unless the dental assistant possesses a certificate or degree from a program that is accredited by the Commission on Dental Accreditation (CODA). As of late 2016, there are no CODA-accredited programs in Delaware. Maryland has just one.
A CDA applicant must pass the General Chairside (GC) exam as well as the RHS and ICE.
Obtaining a Dental Assistant Career
The Delaware State Dental Society has a careers page that prospective dental assistants may wish to browse (http://www.delawarestatedentalsociety.org/employment_opportunities.html). The Dental Society accepts notices from dental assistants seeking positions as well as from employers seeking dental assistants.
Bilingualism is an asset for some dental assisting positions. Dental assistant positions may include administrative duties as well as chairside assisting and expanded functions. Some employers like candidates to have experience with particular dental software programs.
Additional Information
The Dental Assisting National Board can provide information about radiography certification and additional voluntary certifications. DANB has also provided a summation of Delaware requirements and an interpretation of allowable dental assistant duties (http://www.danb.org/Meet-State-Requirements/State-Specific-Information/Delaware.aspx).
Information about state recognition of dental radiography certification is available from the Delaware Office of Radiation Control. The ORC can be reached at (302) 744-4546.