How to Become a Dental Assistant in Washington D.C.: Multiple pathways to entry
Washington DC's dental assistants are regulated by the District of Columbia Board of Dentistry. DC recognizes two levels: Dental Assistant I and Dental Assistant II. A dental assistant cannot be registered at either level until he or she has attained the age of 18.
The District of Columbia has a well-defined scope of practice for each level, though actual duties will depend on setting. Rinsing and aspirating the mouth, placing materials to separate dentition, and carrying out halogen light curing are among the duties that may be performed by a Dental Assistant I (while working under direct supervision). Dental assistants at Level II have a number of additional allowable duties, for example, applying topical fluoride and drying root canals. Dental assistants at both levels are allowed certain orthodontic duties such as placing bands and fitting headgear, provided that they are under direct supervision.
In each case, a dental assistant must have education at the level of high school graduation or GED. He or she will need training and examination in order to take x-rays. A Dental Assistant II often, but not always, has additional formal education resulting in a certificate or associate degree. There are multiple eligibility pathways.
Select a Washington DC Dental Assistant Topic:
<!- mfunc feat_school ->
Featured Programs:
Sponsored School(s)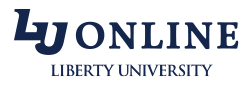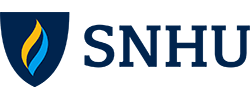 <!- /mfunc feat_school ->
Qualifying to Take X-Rays
A dental assistant can qualify for radiography through education or examination.
The Dental Assistant National Board is the approved testing entity. DC can accept either the Radiation Health and Safety (RHS) examination or the Certified Dental Assistant (CDA) examination. The RHS exam is one component of the CDA exam that is required for national certification. (In order to take the full CDA examination and qualify for certification, the dental assistant will need to meet multiple additional requirements.)
Becoming a Dental Assistant II
DC administrative code recognizes several pathways to Dental Assistant II. The person may complete a program that holds accreditation through the Commission on Dental Accreditation (CODA). A program that is explicitly recognized by the DC Board of Dentistry is also acceptable.
As of late 2016, there are no CODA-accredited dental assisting programs in DC. A person may, however, have the option of attending school in Northern Virginia.
A person can also achieve Dental Assistant II status on the basis of national third party credentialing as a Certified Dental Assistant. A dental assistant who has not attended a CODA-accredited school, though, will need a significant amount of work experience.
Becoming a Certified Dental Assistant through the Dental Assisting National Board
CDA certification represents one pathway to registration at the advanced level. It is among the many qualifications that individual employers may seek nationwide.
National certification as a CDA is dependent on meeting multiple sets of requirements. One major set of requirements is met through education or experience, the other through examination. A dental assistant who is qualifying by education will need fully 3,500 hours.
The prospective CDA must pass the Infection Control (ICE) and General Chairside (GC) examinations in addition to the Radiation Health and Safety examination. A person is not eligible to take the GC until such time as he or she has met prerequisite requirements. The prospective CDA will need to demonstrate CPR certification.
CDAs must pursue continuing education in order to maintain their certification status.
The Examination Process
Some pathways require examination. Examination registration can be downloaded from the 'District of Columbia Requirements' page of the DANB website (http://www.danb.org/en/Meet-State-Requirements/State-Specific-Information/District-of-Columbia.aspx). The Radiation Health and Safety examination carries a $250 fee, unless the candidate is employed in Maryland; in this instance, it carries a $270 fee. The CDA examination (which includes the RHS) costs $425. The processing period may be as long as four weeks, so applicants should submit materials well in advance. Candidates are expected to self-schedule their computerized examinations within the 60-day window granted by their ATT; changing the testing window will incur additional fees.
The DC Licensing Process
Applicants can call 877-672-2174 or download materials from the website of the Department of Health (http://doh.dc.gov/node/313632). Application materials are mailed to the Health Regulation Licensing Administration.
The Department of Health requires fingerprint-based criminal background checks. Applicants may have their fingerprints made at the Metropolitan Police Department (MPD) or through MorphoTrust, a third part vendor. MorphoTrust offers fingerprint card scanning services as well as live electronic fingerprinting; the latter may be ideal for those who live outside the area (http://doh.dc.gov/node/120532). Those who wish to have MorphoTrust process their fingerprints may register online (http://www.l1enrollment.com/state/?st=DC) or (if unable to do so) call (877) 783-4187. Those who wish to use MPD services may call (202) 442-9004.
The applicant will need to submit two passport-style photographs and a copy of a photo ID. He or she will submit documentation of name change if applicable. The licensing agency will seek a character reference form and documentation of CPR.
The applicant will document his or her diploma, GED, or degree. The Department of Health will look for supporting documentation to establish eligibility at the desired level. This might include documentation of radiography testing or of completion of a qualifying dental assisting program.
Dental assistants who are applying by reciprocity will need to submit attestation of good standing from each jurisdiction.
The combined application and registration fee is $190.
Registration must be renewed biennially. Currently, credentials expire on a fixed date, so the initial renewal period may vary.
Additional Resources
Information about dental assistant registration is available from the District of Columbia. Requirements are described in DC Municipal Regulations (http://doh.dc.gov/node/156192).
The Dental Assisting National Board can provide information about examination and voluntary certification. Dental assistants can also find a summation of Virginia and Maryland requirements on the DANB website.