How to Become a Dental Assistant in Connecticut: Dental Assistant Programs in CT are a smart place to start
Change is on the way for Connecticut dental assistants. A law was passed in 2016 creating a new expanded functions dental assistant category and imposing minor additional requirements for dental assistants who perform basic duties. The law will go into effect in 2018.
Dental assistants meet initial requirements by testing through the Dental Assisting National Board. They may or may not choose to complete formal programs in dental assisting – the need for formal education will depend on employer expectations and career goals.
Expanded Functions Dental Assistants, on the other hand, have a multi-step process. They must first achieve national certification in dental assisting or orthodontic assisting, then complete additional formal education in expanded duties. Tests taken at the dental assistant level can be applied toward requirements at the EFDA level. However, dental assistants must pass a number of component examinations before they can reach the level of EFDA.
Select a Connecticut Dental Assistant Topic:
<!- mfunc feat_school ->
Featured Programs:
Sponsored School(s)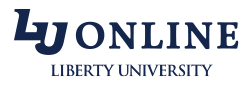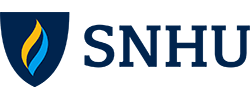 <!- /mfunc feat_school ->
Dental Assistant Requirements in CT
According to state law, dental assistants are individuals who have had any of the following forms of training (provided that they also meet any additional requirements that may be established by state regulation):
Dental Assistant Programs that have been accredited by the Commission on Dental Accreditation
Dental Assistant Programs that are recognized by the New England Association of Schools and Colleges
Dental Assistant Training received on the job while under direct supervision
Qualifying for X-Ray Duty: Connecticut dental assistants who expose x-rays have a testing requirement. They are required to pass the Radiation Health and Safety examination given by the Dental Assisting National Board. This is a 100 question computer adaptive examination. There are no prerequisites. The following concepts are covered:
Exposing and evaluating radiographic images
Regulations and quality assurance
Patient and operator safety
Infection control
Candidates can download examination blueprints and applications from the DANB website (http://www.danb.org/en/Become-Certified/Exams-and-Certifications/RHS-Exam.aspx). Applications may take up to four weeks to process. Examinations are scheduled through Pearson VUE.
New Infection Control Requirements: Beginning in 2018, all dental assistants will be required to pass the DANB Infection Control Examination (ICE) in order to carry out any dental assisting procedures. The ICE is also a 100 question computer adaptive examination. It includes the following concepts:
Maintaining aseptic conditions
Aseptic procedures
Processing instruments
Preventing contamination and spread of disease
Occupational safety
Education of patients and dental healthcare workers
The dental assistant will need to provide documentation of having met the requirement to the dentist that he or she assists. An individual may be allowed to receive on-the-job training before taking the examination. However, the training period may not exceed nine months.
The dental assistant will need, at minimum, an hour of training in infection control every two years.
Candidates may take the RHS and ICE together. They may opt to take a third examination at the same time and achieve national certification – provided they have met prerequisite requirements.
National Certification Requirements
National third party credentialing as a Certified Dental Assistant (CDA) or Certified Orthodontic Assistant (COA) is a prerequisite for Connecticut EFDA qualification. It is optional in other instances.
In order to be certified as a CDA, a candidate must, in most cases, 1) complete a dental assistant (or dental hygiene) program accredited by the Commission on Dental Accreditation or 2) accrue 3,500 qualifying work experience hours over a period of no less than two years. There are some exceptions. An individual who has gone to dental school can go through the examination process; this is the case even if the program was located outside the United States.
A dental assistant who is qualifying by work experience will have his or her dentist sign a form, verifying that essential skills have been demonstrated. Examples include taking vital signs, charting teeth, and performing 'four-handed dentistry techniques' – essentially this means acting as the dentist's third and fourth hand.
This step must be completed before the candidate takes the General Chairside Examination. The candidate will also need to document that he or she holds CPR certification through an approved provider. A candidate who has not completed a CODA-accredited program will need to provide evidence of having formal education at at least the level of high school graduation or equivalency.
The CDA application provides information about all three component exams.
In order to be credentialed as a Certified Orthodontic Assistant, a candidate must meet similar requirements. The prospective COA will need to complete an orthodontic assisting program through a CODA-accredited program or accrue 3,500 experience hours.
Expanded Functions Dental Assistant (EFDA) Requirements
In order to be qualified as an EFDA, the Certified Dental Assistant or Certified Orthodontic Assistant will need to complete an expanded functions program through a CODA-accredited school.
According to state law, the program will include didactic and laboratory coursework. The dental assistant will demonstrate the expanded functions before applying them in a clinical context. The expanded functions program will include at least four hours of education in professional standards.
Students will need to pass written and clinical examinations. Written examinations will be those that have been developed by the Dental Assisting National Board to assess preventative and restorative functions.
The Board has the authority to further delineate educational standards (for example, setting the number of procedures that a dental assistant must perform to demonstrate mastery of a skill).
The EFDA will need to be covered under a professional liability policy or other indemnity that meets requirements set forth in Public Act 16-66. He or she must maintain national certification as a dental assistant or orthodontic assistant. The COA or CDA certificate must be displayed at the place of employment or service delivery.
Additional Information
The Connecticut State Dental Commission regulates Connecticut dental professions (http://www.ct.gov/dph/cwp/view.asp?a=3143&q=388884).
The Connecticut Dental Assistants Association is the state professional organization (http://www.cdaa4u.com/). The CDAA has provided information about legislative updates.
The Dental Assisting National Board has provided additional information about Connecticut scope of practice (http://www.danb.org/Meet-State-Requirements/State-Specific-Information/Connecticut.aspx).