How to Become a Dental Assistant in Colorado: Find your path
In Colorado, requirements for dental assistants are left largely to the individual employer. Radiography (taking x-rays) constitutes an exception. In many cases, CPR is also a state mandate. Colorado does not require licensing or certification for most duties and does not provide a separate scope of practice for dental assistants who have had training in expanded functions.
The foundational level is high school graduation or equivalency.
Select a Colorado Dental Assistant Topic:
Employer Expectations
Colorado employers value prior experience. Some consider employees who have had prior experience and/ or have completed a program in dental assisting. Internship may be accepted as experience, depending on the employer. Some dentists will train especially desirable candidates.
<!- mfunc feat_school ->
Featured Programs:
Sponsored School(s)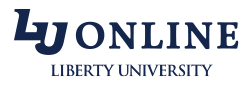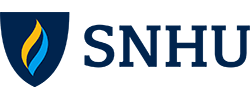 <!- /mfunc feat_school ->
Employers sometimes reference national certification as being a desirable qualification. Certification is granted by the Dental Assisting National Board (DANB) on the basis of 1) education or experience and 2) examination. Certification holders must have acceptable backgrounds.
Some Colorado employers value EDDA (Expanded Duties Dental Associate) training even though it does not officially change scope of practice.
Employers frequently cite personal skills such as being personable and empathetic and having good customer service. Dental assistants typically must have multi-tasking ability. Some employers value bilingualism and/ or experience with children; this will of course vary by population.
Some cite specific computer programs used in the dental industry.
Hygiene assistant is a related career title. Orthodontic assistant is another. Some dental providers seek candidates with prior experience assisting with orthodontics or oral surgery.
Formal Education
There are many education options. Dental science and infection control are among the typical classes. The program will likely include education in areas where Colorado does require assistants to have training: radiography and nitrous oxide administration.
Hands-on experience is an integral component. Externship or internship can be a step toward permanent employment. Externship involves attaining experience in an actual dental setting. Some Colorado dental settings advertise externship positions open to students who are attending partner schools. The school will likely also have career placement services.
Students may wish to enroll in programs accredited by the Commission on Dental Accreditation (CODA). One advantage is that this facilitates certification eligibility as a Certified Dental Assistant, or CDA. Programs typically take about a year and result in a certificate. Some are at the associate's level. There are four CODA-accredited dental assistant programs in Colorado (http://www.danb.org/The-Dental-Community/Dental-Assistants/Dental-Assisting-Programs/CODA-Accredited-Dental-Assisting-Programs.aspx).
Certification through the Dental Assisting National Board
The Certified Dental Assistant (CDA) credential is widely recognized nationwide. A person who has not graduated from a CODA-accredited program will need 3,500 hours of work experience before he or she is eligible for national certification as a CDA. A person who has a CODA-accredited education can test at an earlier stage.
DANB has a relative new entry-level dental assistant credential, the National Entry Level Dental Assistant (NELDA). A person can meet eligibility requirements by graduating from a program that is offered through an accredited post-secondary school, high school, or U.S. Department of Labor Job Corps; CODA accreditation is not mandatory. A person can also be certified on the basis of work experience; in this instance, just 300 hours is required. The individual will need CPR, BLS, or ACLS.
The CDA examination process includes three separate examinations: Radiation Health and Safety (RHS), Infection Control (ICE), and general Chairside Assisting (GC). Costs are lower if a person registers for multiple examinations simultaneously. A person is eligible to take the RHS and ICE examinations before meeting certification eligibility requirements.
Two of the examinations required for the NELDA are the same as those that will eventually be required for the CDA. However, the candidate will not take the GC at this stage. Instead he or she will take the Anatomy, Morphology and Physiology (AMP) exam.
An individual can pursue additional voluntary certifications such as Certified Orthodontic Assistant (COA).
Basic Life Support Certification
A Colorado dental assistant who works in a setting where analgesia, sedation, or anesthesia is administered must have Basic Life Support (BLS).
Any dental assistant who will be administering nitrous oxide or oxygen will need appropriate training; the supervising dentist will determine that training is adequate.
Radiography Qualification
The minimum age for operating radiography equipment is 18. There are several eligibility pathways.
A person can qualify on the basis of an eight hour course. He or she will need a minimum three hours of lecture and five hours of clinical/ practical training obtained through an accredited program.
On-the-job training that uses a module approved by the Colorado Dental Board can also be accepted.
Lastly, an individual can demonstrate that he or she has passed the CDA exam or the DANB Radiation Health and Safety exam (the latter being a required component of both the CDA and the NELDA).
Additional Resources
The Dental Assisting National Board has provided an interpretation of dental assistant scope of practice (http://www.danb.org/Meet-State-Requirements/State-Specific-Information/Colorado.aspx); polishing of tooth surfaces is among the duties that is allowable under appropriate supervision.
Information is available from several sources, including the Dale Foundation (http://www.dalefoundation.org/Resources-And-State-Requirements/State-Dental-Assistant-Requirements/Colorado).