How to Become a Dental Assistant in California: A path with multiple levels
California dental assistants are under the jurisdiction of the Dental Board of California. They are considered to be dental auxiliaries. California has many levels and types of dental assistant, each with its own set of requirements. California requirements are different than requirements for national voluntary certification. However, a person can, if they wish, simultaneously work toward meeting California requirements and national standards.
Select a California Dental Assistant Topic:
Basic Dental Assistant Requirements
The most basic California classification is dental assistant. Dental assistants have a limited set of allowable duties and require a greater level of supervision when performing some duties. They must, for example, be under direct supervision when applying topical fluoride varnish. The California Dental Assistants Association notes that a dental assistant who is not licensed can expect to earn less (http://www.cdaaweb.org/about/faq/).
Unlicensed dental assessments must meet state mandates, if not before hire, at least in a specified period after employment (http://www.dbc.ca.gov/da_program/index.shtml). They must achieve Basic Life Support (BLS) certification through an organization approved by the American Heart Association or American Red Cross (or through another organization explicitly approved by the Board). The program must include hands-on simulation. Dental assistants must also take two brief Board-approved courses: one in the California Dental Practice Act, the other in infection control. The infection control course is eight hours.
<!- mfunc feat_school ->
Featured Programs:
Sponsored School(s)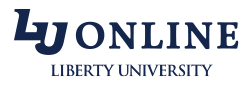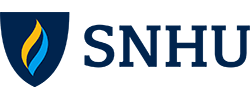 <!- /mfunc feat_school ->
Radiography Certification
Any California Dental assistant who operates radiography (x-ray) equipment is required to be state certified; he or she must achieve certification before taking on radiography duties. The dental assistant will need to complete an approved course in order to achieve certification. A copy of the certificate must be submitted to the Dental Board.
Licensed Registered Dental Assistant Requirements
Registered Dental Assistants (RDAs) can carry out various additional duties such as obtaining endodontic cultures and applying bleaching agents, provided that such work is done under appropriate supervision. One can become a Licensed Registered Dental Assistant on the basis of education, experience, or a combination of the two (http://www.dbc.ca.gov/applicants/rda/becomelicensed_rda.shtml).
California has set minimum standards for educational programs operating with its borders; these are described in state law (govt.westlaw.com/California/CaliforniaCodeofRegulations?). A person may meet education/ training requirements by completing a Board-approved RDA program. The Dental Board has provided a list.
The dental assistant may demonstrate 1,280 hours (15 months) of work experience in the United States. He or she may instead demonstrate a four-month program and 11 months of U.S. experience. In this case, the educational program must be approved by the California Board of Education.
The individual will need courses in radiation safety and coronal polishing.
The RDA applicant will need to complete multiple examinations, including written and practical dental assisting exams as a well as a state jurisprudence exam. The practical examination utilizes a typodont. The State Board has provided a detailed candidate guide. Among the duties are cementing a temporary crown and placing a temporary restoration. It is necessary to perform satisfactorily on each tested skill. Candidates will receive their practical exam results about four to six weeks after the end of the examination window.
A number of California programs are also accredited by the Commission on Dental Accreditation (http://www.danb.org/CODA Accredited Dental Assisting Programs.aspx); this may be an advantage depending on career goals.
Registered Dental Assistant in Extended Functions
A Registered Dental Assistant in Extended Functions (RDAEF) can take on some additional roles such as etching, taking impressions for occlusal guards and cast restorations, and applying pit and fissure sealants (provided such work is performed under appropriate supervision).
The individual will need to take a Board-approved educational program and a Board-approved course in pit and fissure sealants.
The prospective RDAEF must take written and practical examinations (http://www.dbc.ca.gov/becomelicensed_rdaef.shtml). In 2017, the Board examination is offered in January, June, and October; dates may be added. Registration is due approximately two months in advance.
PSI administers the written portion of the examination.
RDAEF with Additional Training
In order to perform certain duties such as determining which x-rays need to be taken, a dental assistant must document that he or she has had a course that included the required training (http://www.danb.org/en/Meet State Requirements/State Specific Information / California.aspx).
The Application Process
RDA and RDAEF application forms can be downloaded from the website of the Dental Board of California. The Board has provided separate RDA applications for examination and experience candidates (http://www.dbc.ca.gov/applicants / rda / exam rda.shtml). These are submitted before practical examination.
At the RDA level, application and practical examination together cost $80. The practical examination fee is higher at the RDAEF level.
Applicants must have criminal background checks. In-state applicants use an electronic (LiveScan) process. Fingerprint cards can be accepted from applicants who are living out-of-state; there is an additional fee.
Orthodontic Assistant and Dental Sedation Assistant Permits
The RDA (or RDAEF) license is a prerequisite for an orthodontic assistant permit (http://www.dbc.ca.gov/applicants / rda / becomelicensed oa.shtml). The person must also have worked at least 12 months as a dental assistant. The prospective orthodontic assistant will need to complete an approved training program and pass an examination. He or she will need to have at least six months of dental assistant experience before commencing the orthodontic assistant program.
Requirements for dental sedation assistant are similar, with the exception of the content of the approved course and the written examination.
Additional Resources
Information is available from the Dental Board of California. Scope of practice for dental assistants, RDAs, and RDAEFs is set down in Chapter 3 of dental board regulations (https://govt.westlaw.com/calregs / Home / California Code of Regulations?). Allowable duties are also summarized in chart form (http://www.dbc.ca.gov / licensees /index_rda_rdaef shtml). Requirements change periodically.
The Dental Board of California has published workforce surveys of both Registered Dental Assistants and Registered Dental Assistant in Extended Functions (http://www.dbc.ca.gov/ survey /index.shtml).Licensure and examination questions can be addressed to 'DAProgram at dca.ca.gov'.
The California Dental Assistants Association is an additional professional resource (www.cdaaweb.org/). CDAA can provide education and scholarship information; it is also involved in advocacy.