How to Become a Dental Assistant in Arizona: Qualifications and Certifications to get you on the path
Arizona state law and regulations define what dental assistants can and can't do. Dental assistant can only perform some duties — taking x-rays, performing coronal polishing — if they have gone through a qualification process. Coronal polishing and expanded function certification are granted on the basis of written examinations However, a candidate must meet prerequisite requirements.
Examinations are administered by a national third party organization, the Dental Assisting National Board (DANB). There is some overlap between Arizona standards and those commonly employed at the national level. However, Arizona has selected its own set of component exams for expanded functions, requiring a "portfolio" of examinations significantly different from that required for national certification as a Certified Dental Assistant, or CDA.
Select an Arizona Dental Assistant Topic:
Radiography Requirements
If a dental assistant will be taking x-rays, he or she will need to pass the DANB Radiation Health and Safety (RHS) exam. The examination covers safety issues for operators as well as patients. Quality assurance and radiologic regulations are among the other concepts tested. The RHS is computer adapted. It is available through Pearson VUE.
<!- mfunc feat_school ->
Featured Programs:
Sponsored School(s)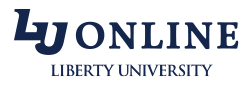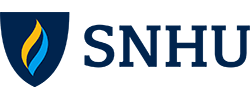 <!- /mfunc feat_school ->
If the dental assistant is already licensed in another state and was licensed on the basis of a practical and written examination, he or she can apply for license by credential.
Dental assistants who passed the DANB radiation examination before January 1, 2011 are directed to call DANB.
Coronal Polishing Certificates
Coronal polishing is among the duties for which Arizona dental assistants need to make application. Polishing, as defined by Arizona, is removing plaque and external stains using approved materials. The Arizona Board stresses that it is not the same as dental prophylaxis — and indeed tests candidates in part by their ability to discriminate these two tasks.
The required examination is the Coronal Polish Exam; Arizona residents are directed to register for the Coronal Polish Examination for Arizona residents. The candidate will need to provide validation of skills with his or her examination application.
A CP candidate will need to submit an Arizona Coronal Polishing Clinical Skills Affidavit, verifying that he or she has observed and successfully completed the requisite number of polishing sessions with patients who have 1) permanent dentition and 2) primary or mixed dentition.
The candidate will take a test consisting of 100 questions. The greatest percentage of questions are about polishing techniques, followed by dental deposits, polishing precautions, OSHA/ infection control, and patient education/ record keeping. There are nine sub-content areas. The application package includes a reference list for study.
An hour and fifteen minutes is allotted for testing.
DANB notes that the Coronal Polishing exam is one part of the voluntary certification, Certifi ed Preventive Functions Dental Assistant (CPFDA). An Arizona dental assistant who has passed the CP exam can be considered to have met one of the four testing requirements for CPFDA.
Expanded Functions Certificate
The Arizona Coronal Polishing and Radiologic Proficiency examinations are both prerequisites for the Expanded Function certificate. A dental assistant who seeks the Expanded Function certificate will need to complete an Expanded Functions Dental Assistant (EFDA) course through a program that is accredited by CODA and approved by the Arizona Board. Candidates can call 800-367-3262 for information about approved courses.
A dentist will record that the candidate has performed the required number of restorations.
Application packets are sent to the Dental Assisting National Board in Chicago.
The exam consists of three separate tests: Anatomy, Morphology and Physiology (AMP), Temporaries (TMP) or Restorative Functions (RF). The tests may be taken together or separately.
Among the topics on the AMP are oral cavity, head and neck, occlusion, and tooth morphology and characteristics. Among the topics on the RF exam are amalgam restorations, composite/ ionomer/ compomer restorations, stainless steel crowns, and OSHA/ infection control. OSHA/ infection control is also included on the RF exam; other topics include temporary restorations and temporary cements.
The TMP is a 60-minute examination; the AMP and RF are both 80 minutes. Questions are in multiple choice format.
The Coronal Polish/ Expanded Functions Application and Examination Process
Arizona applicants answer professional fitness questions as part of initial application to DANB.
Candidates seeking to take coronal polishing or expanded functions examinations must submit their application materials to in advance. It typically takes three to four weeks for the testing company to process them. Examinations are administered through Pearson VUE.
A first-time Coronal Polish candidate will submit $275, to cover application, examination, and certification; this is current as of 2016. An approved candidate is granted 60-day testing window.
An EFDA candidate will pay varying fees. The combined fee for all three tests is currently $400. Fees for individual tests are as follows:
AMP: $220
TMP: $125
RF: $250
The certification application fee is $50.
Additional Information
Laws and rules are available from the Arizona State Board of Dental Examiners. ASBDE can be reached at 602-242-1492
The Dental Assisting National Board can provide information about the examination process as well as summary of prerequisite requirements (http://www.danb.org/Meet-State-Requirements/State-Exam-Applications.aspx). DANB can be reached at 800-367-3262.
The Arizona Dental Association is an additional professional resource (https://www.azda.org).