How to Become a Dental Assistant in Alaska: A "hot job" in Alaska requiring minimal education commitment
No license or certification is required to perform basic dental assisting in Alaska. Nor is education mandated by law. However, dental assistants do need to meet state mandated requirements to perform certain functions and procedures; Alaska maintains a registry of these dental assistants.
Employer expectations are typically higher than legal mandates.
Select an Alaska Dental Assistant Topic:
Breaking into the Dental Assisting Field
The Alaska Department of Labor and Workforce Development lists dental assisting as a "hot job" (http://jobs.alaska.gov/hotjobs/index.html). Duties can include taking x-rays, sterilizing equipment, providing patient instruction and reassurance, applying topical agents, suctioning mouths, handing over tools, and generally providing chairside assistance. Among the needed traits are being good at making others comfortable and liking to work with delicate instruments. A person becomes a dental assistant by earning a high school diploma or GED and completing a program that includes coursework, lab work, and externship. Some programs award a certificate after approximately a year of study; others award an associate's degree after two or three.
<!- mfunc feat_school ->
Featured Programs:
Sponsored School(s)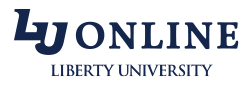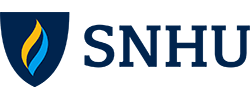 <!- /mfunc feat_school ->
Health Careers in Alaska, a project of Alaska AHEC, has provided a summary of general expectations for program entry (http://www.healthcareersinalaska.info/index.php/health_careers/info/dental-assistant). Students typically need to take a college entry exam; sometimes they need to take a discipline-specific aptitude test.
Dental assistants may be employed by regional health corporations or Indian Health Services to meet needs in rural areas of the state.
Requirements for Dental Assistants Qualified in Coronal Polishing
To be qualified to carry out coronal polishing, an Alaska dental assistant will need to complete a course that has been approved by the Alaska Board of Dental Examiners.
Approved courses including didactic and clinical training in a variety of topics; they satisfy the Alaska Board of their ability to evaluate their students. State administrative code includes a list of required topics (https://www.commerce.alaska.gov/web/cbpl/ProfessionalLicensing/BoardofDentalExaminers/StatutesRegulations.aspx). Among them are characteristics of polishing abrasives, indications and counter-indications, selective polishing techniques, and effects of heat produced during the polishing procedure.
A dental assistant who is credentialed in another state will need to demonstrate that his or her course substantially met the requirements in Alaska Administrative Code.
Requirements for Dental Assistants Qualified in Restorative Functions
In order to be qualified to carry out restorative functions, a person must attend either 1) a program that has been accredited by the Commission on Dental Accreditation (CODA) or 2) another program that has been approved by the Alaska Board.
There is one CODA-accredited program in Alaska and many more across the nation (http://www.danb.org/The-Dental-Community/Dental-Assistants/Dental-Assisting-Programs/CODA-Accredited-Dental-Assisting-Programs.aspx). CODA is the accrediting arm of the American Dental Association and the generally accepted program-level accrediting agency, though not all programs approved by state boards or agencies hold this distinction. (Some states place a higher emphasis on CODA accreditation than do others.)
The individual will need CPR, Basic Life Support (BLS), or Advanced Cardiac Life Support (ACLS).
The Alaska Board has provided a list of topics that must be covered in a restorative functions course. Among them are properties of amalgam and composite restorative material, acceptability and limitations of materials, and proper placement. In order to be approved, a program must include lab work. The student must be evaluated in clinical proficiency.
The dental assistant will need to pass an examination in restorative functions through the Western Regional Examining Board (WREB) or another examination determined to be equivalent. Examination information is available from the WREB (https://wreb.org). The examination is offered in Anchorage on a very occasional basis. It is available in many locations in the contiguous states; dates vary. Examination dates are available from the WREB. Applicants must register well in advance. The qualifying examination must be passed in the five year period prior to application unless the individual is applying by endorsement. A student may take the exam while still enrolled in a program but must have completed qualifying coursework.
On a national level, the WREB is generally regarded as a testing agency for dental hygienists.
The Application Process
Dental assistants must apply for authority to carry out coronal polishing or expanded functions. Application forms can be downloaded from the website of the Alaska Board of Dental Examiners (https://www.commerce.alaska.gov/web/cbpl/ProfessionalLicensing/BoardofDentalExaminers/ApplicationsForms.aspx). Applications require notarization.
The training institution will need to provide verification that the student completed a program that included required components. The licensing agency will also need an outline or course description. Out-of-state applicants submit credential verification.
The applicant will submit $120 ($60 each for application and certificate issuance).
Processing generally takes four to six weeks.
Coronal polishing certificates and restorative function certificates must be renewed biennially. They are set to renew on a fixed date.
Other Credentialing Options
The Alaska Department of Labor and Workforce Development notes that dental assistants can seek national certification through examination.
The Certified Dental Assistant credential is granted by the Dental Assisting National Board (DANB). A prospective CDA takes three component examinations:
General Chairside Assisting (GC)
Radiation Health and Safety (RHS)
Infection Control (ICE)
A person can achieve first-time certification eligibility by graduating from a CODA-accredited program or accruing 3,500 hours of experience.
A person who has not met requirements for the CDA may be eligible to test for National Entry Level Dental Assistant (NELDA). The person will still need at least 300 hours of experience unless he or she qualifies under another pathway. The NELDA is a relatively new credential.
Additional Information
Information is available from the Alaska Board of Dental Examiners (https://www.commerce.alaska.gov/web/cbpl/ProfessionalLicensing/BoardofDentalExaminers.aspx). The Board can be reached by email at 'boardofdentalexaminers at alaska.gov' or by telephone at (907) 465-2550.