How to Become a Dental Assistant in Alabama: Licensure and other requirements
Alabama passed a law authorizing the licensing of expanded duty dental assistants. The law lays down only basic requirements. A Board newsletter, published in late 2015, includes several references to the process, including the notation that a joint committee had been formed. As of late 2016, the process was not yet underway.
The Prospective dental assistants can prepare by seeking training opportunities at a generally accepted level and by maintaining ties to professional organizations.
Dental assistants can expect that, once licensing has been implemented, it will affect only some dental assistants. However, they can expect that some dental assisting duties will be reserved for assistants who have the expanded duty license. An expanded function dental assistant may be considered a "mid-level provider" credential.
Select an Alabama Dental Assistant Topic:
<!- mfunc feat_school ->
Featured Programs:
Sponsored School(s)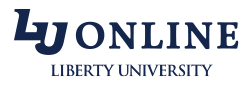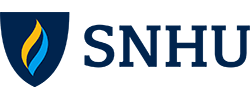 <!- /mfunc feat_school ->
Legal Requirements for Expanded Duty Dental Assistants
According to the Dental Practice Act, Expanded Duty Dental Assistants must be at least 19 years of age and must have good character. They will need to complete an approved expanded functions course and pass an examination that has been approved by the Board of Dental Examiners. The Board has the authority to further delineate standards. Registration will be renewed on an annual basis.
Educational Opportunities
Prospective dental assistants have the option of enrolling in formal educational programs in dental assisting. Dental Assisting programs that hold accreditation through the Commission on Dental Assistant Accreditation (CODA) are highly regarded. Some states recognize CODA accreditation in their code. Alabama has five accredited programs; they are offered at community and technical colleges. There are many others around the country. All accredited programs include a 300-hour externship or field experience. CODA-accredited programs typically include advanced skills, though what is considered "expanded function" varies from state as does the educational process; dental assistants often have to take a little additional training to qualify for some very advanced duties.
It typically takes about three semesters to complete an accredited program. Length and pacing will vary. Students may have the opportunity to complete additional coursework and graduate with an associate degree. Accredited certificate programs include significantly less general education coursework. However, it is common to have some requirements in areas like composition and psychology.
There may be a significant level of selectivity in the admission process. Students may want to look ahead. They may, for example, be at an advantage if they have completed general education coursework.
Dental assistants also have the option of pursuing shorter dental assisting programs.
Voluntary Dental Assisting Certification
The Dental Assisting National Board (DANB) is a well-known credentialing agency (http://www.danb.org). The Dental Assisting National Board offers a number of standardized examinations. By passing a cluster of examinations (and meeting any additional prerequisites such as education and/ or work experience) a dental assistant can achieve national certification.
The Radiation Health and Safety (RHS) examination is used to demonstrate basic knowledge and competency in radiography technique and procedures. The Infection Control (ICE) examination is used to demonstrate knowledge and competency of sterilization and other infection control/ safety issues. Individuals may take these tests (together or singly) at whatever stage they feel ready to do so. Examinations are available at Pearson VUE computerized testing centers; they are computer adaptive. Dental assistants have the option of taking a radiation health and safety review course through a DANB affiliate. However, this is not mandatory. Examination outlines can be found on the DANB website (http://www.danb.org/Become-Certified/Exams-and-Certifications.aspx).
Those who have graduated from CODA-accredited programs or accrued two years (3,500 hours) of experience can also take the General Chairside (GC) examination and achieve Certified Dental Assistant (CDA) credentialing. The CDA enjoys some level of recognition around the nation, though it changes scope of practice only in states where it is officially noted in state code.
Individuals may opt to take the RHS and ICE along with the Anatomy, Morphology and Physiology (AMP) examination. These three examinations are required for National Entry Level Dental Assistant (NELDA). The NELDA has prerequisites but they can be met in less time than CDA prerequisites.
The Dental Assisting National Board also offers a number of other examinations and certifications. They do not change official scope of practice unless written into state code.
Employer Expectations
Job ads provided some insight into what Alabama dental practices value in the present tense. Employers often seek candidates who have experience or formal dental assisting education. Some state a preference for one or the other. Personal attributes – for example, a friendly and outgoing personality or the ability to establish rapport – are frequently referenced. Some Alabama employers already make reference to different types or levels of practice. They may note desirable certifications.
Additional Information
The Alabama Board of Dental Examiners has the responsibility of regulating the dental profession within Alabama. The Board can be reached by telephone at (205) 985-7267 or by email at 'bdeal at dentalboard.org'. The Board publishes an occasional newsletter (http://www.dentalboard.org/about/newsletters).
The Dental Assisting National Board has provided an interpretation of current dental assisting scope of practice (http://www.danb.org/Meet-State-Requirements/State-Specific-Information/Alabama.aspx).