What Can I Do With a Degree in Sociology?
Can you get a job in health care with a sociology degree? It's actually quite common. In 2007, the American Sociological Association surveyed more than 1,000 recent graduates. They found that 26% of those who were employed full-time were in social service or counseling occupations.
Many sociology baccalaureate holders do go on to graduate school. After all, many counseling occupations require a master's degree or higher. The American Sociological Association found that nearly half planned to both work and attend graduate school. Well planned, this can be the best of both worlds. Graduate colleges in social work and related fields value experience gained out in the trenches.
Here's a breakdown of some of the human service careers you can compete for straight out of college and also some of the ones that you may find waiting for you after grad school.
Community Organizer or Community Health Worker
Community organizers may be hired to work on various initiatives. Duties can include enrolling people for services, leading classes, or garnering support within the community for proposed legislation. The focus is often on prevention, for example, showing people alternatives to drugs or violence. Community organizers may also reintegrate people who have been in prison.
<!- mfunc feat_school ->
Featured Programs:
Sponsored School(s)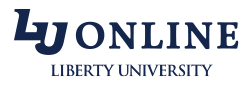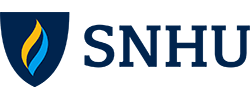 <!- /mfunc feat_school ->
Case Worker
Case workers or social workers manage services for families and individuals with special needs – everything from developmental delay to financial hardship. There are many types of case worker. Some specialized positions require a nursing degree or a master's in social work. Some, though, don't require a lot of training in mental health. The ASA found one recent graduate managing a case load of 175 for an organization that provided meals on wheels.
Intake Specialist
Intake workers are often a person's first point of contact. Job requirements vary. Some intake jobs require education at the baccalaureate level or higher. Intake specialists do far more than check people in for appointments. They initiate contact with people who may be in need of services and respond to reports of injury.
Pre-professional Training: Speech and Language Pathology
Interested in clinical work? Speech and language pathology is one option. The focus is on communication and socialization as well as on compensating for physical differences. Speech and language pathologists work with a range of clients, some of whom have physical limitations that impact their ability to produce speech, others who have cognitive differences like autism. If you're interested in the social dimensions, you might want to specialize in child language. You can use internships to help you break into the field in a role that interests you. Speech pathologists typically have master's level education. They have undergraduate training in a wide range of fields.
Public Health or Medical Services Administrator
Sociology graduates often get a chance to take on some administrative duties with nonprofit organizations. This can be a first step toward a career in public health administration. A master's can be an advantage; a future administrator has several options when it comes to selecting a master's program.
Medical services programs are administration programs that are housed within schools of public health. If you pursue a career in medical services, you could end up serving as a director of health services for the homeless. You could become an administrator for a state health department, a federal agency, or a nonprofit organization. You might develop programs or analyze policy.
You could opt instead for a degree in public health. This would prepare you for a range of public health positions including research, health promotion, policy development, and administration. You can specialize in fields like maternal and child health or epidemiology. A maternal and child health specialist might end up working for the World Health Organization or a refugee health organization. Learn more about careers in public health.