Social Workers Leading Health Reform Efforts in Vermont
In Vermont, social workers are playing a key role in state health improvement planning. They are written into the state's 'health blueprint' — and in some cases, they are helping create the blueprint itself.
Vermont Blueprint for Health
Blueprint for Health is the nationally recognized Vermont initiative that seeks to change health service delivery and also contain costs through changed payment models. It has its roots in the 2003 Governor's Initiative. Blueprint has received support from some major players such as the Centers for Medicare and Medicaid Innovation. Initial review was favorable (http://blueprintforhealth.vermont.gov).
This focus on workability and pragmatics doesn't mean that human-centered health disciplines are without representation. The social work discipline is, in fact, well-represented. Beth Tanzman, MSW, served for some time as Associate Director of Blueprint and is now its Interim Director. She brought a wealth of knowledge about mental health to Blueprint, having served as Director of Adult Mental Health Services for more than ten years (http://www.worldcongress.com/speakerBio.cfm?speakerID=10347&confcode=HL15029). As Associate Director, she worked with others to increase Wellness Recovery Action Plan (WRAP) workshops in Vermont, thus increasing patient self-management skills (http://www.nepsy.com/articles/leading-stories/wrap-workshops-expand-across-vermont/).
Vermont Community Health Teams
The use of community health teams in Vermont also has a long history. Vermont has been used as a model for other states like Rhode Island as they tackle their own health reform. Among the strengths of this particular model: Health teams can do a better job of focusing on the total person, taking into account various aspects of physical and mental health and also on social determinants of health. Community health teams are now a key part of Vermont's Patient Centered Medical Homes (PCMH) model. And they are an important component of Blueprint.
<!- mfunc feat_school ->
Featured Programs:
Sponsored School(s)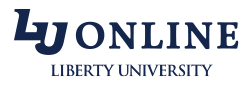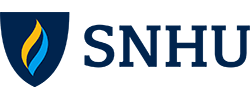 <!- /mfunc feat_school ->
Community health teams include professionals from a variety of disciplines, including nutrition science, social work, and nursing. Among the possible roles are diabetes educators, substance abuse treatment clinicians, social workers, community health workers, case managers, and care coordinators. Social workers may, depending on their individual training, take on various roles. Clinical social workers qualify as mental health professionals according to Medicaid standards. However, there's also plenty of opportunity for nonclinical direct care staff to use their skills.
The 2012 Annual Report profiled a particular Vermont community: Bennington (http://blueprintforhealth.vermont.gov/reports_and_analytics/annual_reports). Included were anecdotal accounts of patients who had been helped. Among them was a diabetic whose HbA1c levels weren't being managed. It turned out that money, housing issues, and lack of health coverage were contributing. A nurse and social worker, working together, were able to not only get the man better coverage but work with his doctor to figure out whether there were any medications that weren't crucial or where it would be possible to use a cheaper brand. In short, they sought to figure out whether costs could be reduced without compromising the plan. The result was that the man was better able to follow the plan, and his health improved.
It was noted that having a social worker on the care team helped with the goal of 'digging deeper'. In one case, a social worker had been able to uncover food insecurity – and indeed a lack of food by week's end — on the part of a patient who was on disability. Click here to learn more about a Social Worker's role and how to enter the field.
Blueprint Tackles Opioid Addiction
Blueprint leaders have tackled many issues such as how to provide services to the state's opioid-addicted population. Medication Assisted Therapy (MAT) is known to be effective, but governmental systems need more than reports of efficacy. The costs associated with MAT are greater; Medicaid (and other payers) must pay for far more than the cost of the medication itself. A key question was this: Could the greater costs be justified?
The state sought to integrate MAT into its existing community health team structure, utilize the combined strengths of different health disciplines, and create workable staffing plans. A 2012 planning report noted that the Department of Vermont Health Access (DVHA) would be able to fund one clinician case manager per 100 addicted patients (http://blueprintforhealth.vermont.gov/reports_and_analytics/annual_reports). The clinician case manager might be a social worker, psychologist, or counselor – ideally, one with addictions experience.
In 2014, an amendment was added to a state health plan under which the state was to receive grant money. The focus was those individuals on Medicaid who were opioid-addicted and also at-risk for developing other chronic conditions. Social workers were referenced many times in the plan, as were physicians, nurses, and mental health professionals.
At this point, the data looks promising. Tanzman was among the authors of "Impact of Medication-Assisted Treatment for Opioid Addiction on Medicaid Expenditures and Health Services Utilization Rates in Vermont", published in the Journal of Substance Abuse Treatment in 2016 (http://www.journalofsubstanceabusetreatment.com/article/S0740-5472(15)30065-9/fulltext). Among the outcomes noted was that the higher costs for opioid treatment were associated with lower costs for other medical treatment in the MAT group. In fact, overall costs were lower for the MAT group, though the difference was not considered significant.
The authors noted that in the future there would be even more research into MAT, stepping beyond MAT's role in the health delivery system and into its effects on incarcerations rates and its impact on family services.
MAT will continue to influence the quality of life in Vermont. So will social workers.