Health Care Providers Leverage Social Media for Seniors
Businesses, vendors and traditional media outlets use social media to generate interest and communicate with customers. Increasingly, health care providers are using social media to keep customers abreast of developments in health care and remind them to come in for regular maintenance. In particular, hospitals are attempting to connect with an unlikely client base — senior citizens.
Kathryn Armstrong, Senior Producer of Web Communications for Lehigh Valley Health Network
Seniors aren't known as the most web savvy clients. In fact, Kathryn Armstrong, Senior Producer of Web Communications for Lehigh Valley Health Network in Allentown, Penn. points out that the oldest seniors often don't have computer access at all. Still, many people entering their senior years have some degree of web savvy. Social media activity can still be a hard sell, however. So how do hospitals and other health care providers get seniors on board with social media?
Direct Mailing Strategy
Direct mailings work better than you might think. In fact, direct mailings, in one form or another, seem to be the preferred method of educating seniors about health care social media. SSM Health Care of Wisconsin sends traditional direct mailings to seniors including appeals to sign up for social networking platforms. Lehigh Valley Health Networks uses a little softer sell, sending out a magazine to over 200,000 clients every month. "The audience of the magazine definitely skews older," Armstrong says, "So this is a very effective way of reaching seniors." Articles include tutorials on how to stay safe and protect your identity online.
<!- mfunc feat_school ->
Featured Programs:
Sponsored School(s)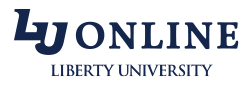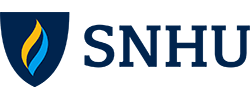 <!- /mfunc feat_school ->
Providers might have concerns about knowing whether direct mailing works. A tried-and-true method of promoting awareness, tracking direct mailing's success at recruiting seniors to social media outlets can be difficult. Contemporary technology, however, provides a magic bullet to know how well direct mailing work — the QR code. Steve Van Dinter, the Director of Media Relations at SSM Health Care of Wisconsin, is a big fan of QR codes. QR codes, a sort of neo-barcode, are scannable codes anyone can use to find social media outlets using smartphones. They allow a provider to find out how quickly a direct mailing campaign works. According to Van Dinter, the direct mailing works quite well — over six percent of all direct mailings result in a QR code scan, a high level of market penetration by anyone's estimate.
The Challenge: Signing Seniors Up on Social Media Outlets
One of the biggest challenges is getting seniors to sign up for social media in the first place. While Facebook opened up the world of social media to the older Gen Xers and younger Baby Boomers, a lot of seniors still don't feel comfortable using social media. "We encourage our senior patients to sign up for social media through targeted marketing," says Van Dinte. Sometimes this marketing takes place far removed from the virtual world of the Internet. Van Dinter and SSM hosted an event where seniors were encouraged to pose for pictures with their grandchildren. These pictures were then published to social media outlets, giving seniors an incentive to sign up and get involved. Lehigh Valley promotes activities on Facebook targeted to an older audience in the hopes that younger, plugged-in relatives will share these events and services with their senior relatives.
Steve Van Dinter, Regional Director of Media Relations & Public Affairs SSM Health Care of Wisconsin
Don't underestimate the power of word of mouth, either. "We use the 'if you build it, they will come' model of marketing," says Van Dinter. Armstrong agrees that word of mouth is still a powerful tool for getting seniors involved in health care social media stating that, "When people see friends engaging, they engage too." In the age of social media, it's easier than ever to get a word-of-mouth message out. Get one senior to sign up for Facebook or Twitter and they'll likely tell their entire network about the value of your social media marketing.
Providing good content is key, however. Providers need to give seniors a reason to sign up other than "everyone else is doing it." One thing both SSM and Lehigh Valley are doing is engaging groups with questions and conversation starters. This keeps a two-way dialogue going that draws customers into the conversation, rather than just one-way, marketing-style communication. Armstrong explains this succinctly, "Social media really is social."
Capitalizing on Feedback and Employees
Health care providers would do well to heed feedback as well. Van Dinter believes that social media provides the opportunity to quickly respond to negative customer experiences and provide resolutions leaving everyone happy. On the brighter side, social media allows health care providers to easily capture positive experiences for posterity. These experiences can then easily be shared with the broader community. This not only makes a health care provider more attractive to new clients, it also makes existing clients more confident and comfortable in their decision to use the provider they've already decided on.
Don't discount employees as a potential source of new social media followers, either. "We certainly don't encourage our employees to use Facebook while at work," says Armstrong, "but we do encourage our staff to use Facebook from home and show their family the benefits." With the large number of people employed in the health care field, employees at a health care provider are a massive, largely untapped resource for spreading the good word about a given provider's social media presence.
Strategy Moving Forward
Social media is certainly new and provides novel challenges for market penetration in the health care field. Still, providers shouldn't feel the need to reinvent the wheel when it comes to connecting with clients online. Observing best marketing practices while reaching out to bring non-traditional users, specifically senior clients, into the fold will grow your social media presence. While marketing your social media presence will increase the number of clients taking advantage, there is some truth to "if you build it, they will come." "We initially had about 1,200 Facebook followers and we didn't do much to get that," says Van Dinter.