Resources for Nutritionists and Dietitians in the Post-Pandemic World
Dietitians and nutritionists are among those who served during the coronavirus pandemic, and many are still offering their services online. Laws changed to allow healthcare professionals greater latitude in practicing remotely during the crisis.
At that time, they supported the patient populations that needed them most, including hospital patients in need medical nutrition therapy and members of the general population  interested in boosting their health to make illness less likely.
Even now, the population as a whole is showing an increased interest in supplements. The most reliable organizations are emphasizing deep knowledge and personalized recommendations as an adjunct to following public health advisories. Substances that carry the potential for healing also carry the potential for harm. Even those that are generally considered safe carry some risk, including allergies, drug interactions, and effects on mood and sleep.
There are multiple organizations offering their expertise, including the American Nutrition Association and the Andrew Weil Center for Integrative Medicine at the University of Arizona.
<!- mfunc feat_school ->
Featured Programs:
Sponsored School(s)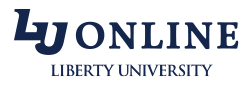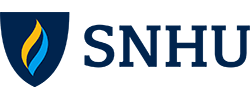 <!- /mfunc feat_school ->
A Primer from the American Nutrition Association
The American Nutrition Association (ANA) is a resource for diverse nutrition professionals. Some are Registered Dietitians; others are healthcare professionals or nutritionists who hold graduate degrees and have demonstrated expertise in nutrition. Among the ANA resources is a 'rapid review' from the Personalized Nutrition & COVID-19 Task Force (https://theana.org/COVID19/ANAProfessionalResources). It addresses disease processes as well as nutrients and is designed for healthcare professionals. The ANA stresses the importance of caution and of being armed with information about patient co-morbidities, contraindications, and potential drug interactions.
The ANA has also provided a summation of licensing information for those with the Certified Nutrition Specialist (CNS) credential who are interested in offering their services across state lines during the pandemic.
Resources from the University of Arizona Center for Integrative Medicine
In a time when the FDA is cracking down on those who make claims about how to prevent coronavirus (and spread potentially dangerous misinformation), the Andrew Weil Center for Integrative Medicine at the University of Arizona is talking supplements (https://integrativemedicine.arizona.edu/covid_19.html ). They're naming names and getting specific, though at the same time noting the limits of their knowledge. Here, too, the focus is on equipping professionals. Professionals at the Center for Integrative Medicine are basing information on specific pathways involved in COVID-19. While they can't call upon any clinical trials specifically for coronavirus, they can look to viruses that have some similarities. Among the available resources on the Covid19 resource page is the article Integrative Considerations during the COVID-19 Pandemic. The article was co-authored by Dr. Weil; Mycologist Paul Stamets is also listed among the contributors.
Knowledge of pathways allows the AWCIM team to address the issue of 'cytokinetic storm', the hyperactive but disorganized immune response that kills a small portion of people with the virus. The team noted a few supplements that could theoretically exacerbate the response, others that would be unlikely to do so. They stated that, based on current knowledge, echinacea and elderberry could potentially increase the risk of cytokinetic storm if someone actually had coronavirus. Astragalus and Vitamin C, while of uncertain benefit, shouldn't pose that particular risk.
Another of the resources is a video by Dr. Lise Alschuler, a naturopathic doctor with more than 25 years of experience who teaches at the Weil Center. She noted potential in some common comforts, including a cup of 'double-bagged' chamomile – and hoped to add to the body of knowledge by conducting a trial of skullcap.
Information on safety in these pages is based primarily on knowledge of the disease pathways and not on individual issues. The field is evolving; professionals at the Center for Integrative Medicine reiterate that there are limits to their knowledge but that they will continue to update their website. The AWCIM COVID-19 webpage includes a FAQ; readers are invited to ask their questions. Here the team has provided clarification on advice about what kind of mushroom supplements should be safe and which were a caution. They have also addressed interest in spirulina. About the latter, they noted that there was some theoretical basis for considering it, but that it was speculative — and that the 'risks vs. benefits' for particular speculative preventatives would vary from one person to the next.
Public interest in spirulina may draw from an article by Mark F. McCarty of the Catalytic Longevity Foundation and James J. DiNicolantonio of the Mid America Heart Institute. The article focuses on the potential role of nutraceuticals in creating a defense against RNA viruses (https://doi.org/10.1016/j.pcad.2020.02.007). It does not address all disease processes.
The National University of Natural Health: Supporting Continuing Nutritional Research
Dr. Alschuler is not the only professional interested in contributing to the body of knowledge. The University of Natural Health in Portland is developing a database for healthcare professionals of all stripes who may be involved in helping people mitigate their risk. One can find a link on the ANA website and the website of the American Association of Naturopathic Physicians (https://naturopathic.org/page/Covid19Resources). Healthcare practitioners can provide one case study or many. The project is bringing together research from the United States, Canada, and Australia. Contributors will be a diverse group subject to different practice standards.
Research is going on in other places. Vitamin C is being put to the medical test.