Public Health Institutes: How they operate and could it be the right fit for you?
The professionals who create our public health policy are not all government officials. Many work for public health institutes and other third party organizations. These organizations support governmental health departments. They may also impart their own vision, much as a foundation does. Public health institutes may receive funding in a variety of ways, using grant moneys as well as contracts.
Some public health institutes operate under the auspices of university public health departments or schools; they have some very distinguished professors at the helm. Others are independent 501(c)(3) organizations. Many public health institutes hold membership in the National Network of Public Health Institutes, or NPHI.
Some institutes note in their mission statement that a key goal is population health improvement. Some note that a key goal is provision of nonpartisan information to policy makers.
Services Provided to Governmental Agencies
Public health institutes work in partnership with governmental organizations, offering technical assistance, procuring grant moneys, providing research and policy recommendations, and convening partners; this last item can include everything from articulating goals and putting together an agenda to finding a good deal on a meeting venue where partners and stakeholders can come together.
<!- mfunc feat_school ->
Featured Programs:
Sponsored School(s)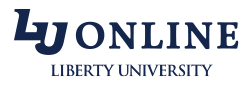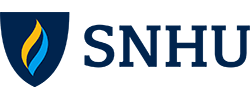 <!- /mfunc feat_school ->
Institutes have roles in coalitions and initiatives that bridge the public and private sectors; included are state and community health plans. Among the many tasks: helping states meet their health improvement goals. Many state and local governments are seeking accreditation of their health departments. The process involves extensive data collection and planning. The planning typically involves many partners and stakeholders. Partners may include other governmental agencies such as transportation and education.
Among the services that public health institutes provide is program evaluation. Governmental units may seek out third party program evaluation to gain a better picture of how their own programs are working. Third party evaluation may also be required by the funder. Evaluation can ensure that effective programs receive continued funding or consideration for new grant moneys; it can also mean that they are emulated by other organizations and are eventually recognized as best practice.
Public health institutes shape policy through health impact assessments and issue briefs. Health impact assessments are a systematic way of utilizing stakeholder input and other data sources to determine probable effects of policies and programs, both for the population as a whole and for particular subgroups.
Public health researchers attempt to put price tags on policy. Among the frequent objectives: to show how money invested in a particular area can translate into cost savings down the line. Their findings can be surprising. The Public Health Institute stated in Health In All Policies: A Guide for State and Local Government that if chronic conditions could be reduced by even 1% among current California Public Employees Retirement System members, the state could ultimately save $3.6 million a year.
Institutes have a special role in election years: evaluating the impact of policies espoused by the different candidates.
The large institutes employ many. Job positions may be titled Research Associate, Research Analyst, Policy Analyst, or Project Coordinator. Professionals have different backgrounds: Master of Public Health, Master of Public Policy, even Master of Social Work. Many positions go to experienced professionals – and yet not all. Some institutes offer student internships.
The Public Health Institute
Among the major players is the Public Health Institute (PHI); PHI is headquartered in California and also has an office in Washington, DC (http://www.phi.org). The organization has a 50-year history; it receives funding from many governmental entities and private donors, including the following:
Centers for Disease Control and Prevention
National Cancer Institute
Robert Wood Johnson Foundation
Bill & Melinda Gates Foundation
University of California
The following are among the many projects:
Health in All Policies: PHI is working with the California Department of Health and the Strategic Planning Council to make sure that health considerations are part of the planning process across sectors.
Cleaner Cookstoves: Building Global Capacity & Improving Public Health — This global initiative has multiple functions: to prevent women and children from dying of smoke-related causes and to slow use of resources.
Alcohol Research Group (ARG): The ARG is involved with alcohol-related epidemiological research and health services research. It also provides research training.
PHI is able to put a lot of money into play. In 2012, the revenue in grants and contracts was $103,523,371. Assets, on the other hand, were much smaller.
Other Public Health Institutes
Health Resources in Action is a Massachusetts-based public health institute, actively involved in health promotion as well as policy and research. Among the projects are Massachusetts Working on Wellness (MA WoW), Metro Boston Tobacco Free Community Partnership, and the Leah Project.
The Illinois Public Health Institute is involved in policy initiatives, capacity building, and health and information technology. The IPHI was chosen by the Robert Wood Johnson Foundation to be part of the Data Across Sectors for Health (DASH) National Coordinating Office.
There are many institutes to explore (https://nnphi.org). Some are hiring. The skill sets public health institutes utilize, moreover, are not unique. Public health professionals may carry out similar duties for other organizations, including private foundations like the Commonwealth Fund, health plan-affiliated foundations like the Harvard Pilgrim Health Care Foundation, or advocacy groups like Trust for America's Health.