Public Health Department Accreditation: The Why and Hows
People expect their schools to be accredited. Should they expect the same from their health departments? Increasingly, health departments are saying yes. The purpose of accreditation: improved population health. The driving force: some large governmental and nongovernmental organizations.
The potential role for accreditation in increasing public health infrastructure — and ultimately improving health — was first posited by the Robert Wood Johnson Foundation. RWJF convened a group of stakeholders in 2004. The initial work, largely driven by Robert Wood Johnson and the Centers for Disease Control (CDC), led to development of a new accreditation agency, the Public Health Accreditation Board (PHAB).
The first round of accredited health entities included the Washington and Oklahoma state departments of health as well as nine local health departments (http://www.rwjf.org/en/library/articles-and-news/2013/02/eleven-public-health-departments-first-to-achieve-national-accredit.html)(https://www.cdc.gov/stltpublichealth/accreditation/health-departments.html). At this point, there are many — and the list keeps growing. As of February 2017, there are 20 accredited state departments and 141 accredited local health departments. There is one centralized accredited statewide system: Florida; here, local health departments operate under the banner of the state department. There is one accredited tribal department; PHAB reports that several more are in process. With PHAB accrediting health departments at so many levels, approximately half of the country's citizens were served by an accredited health department by mid-2016.
The vision is being realized. Success is measured largely by the self-reported experiences of participating health departments (https://phaboard.org/r-e-overview/). The vast majority reported that the process had helped them improve.
<!- mfunc feat_school ->
Featured Programs:
Sponsored School(s)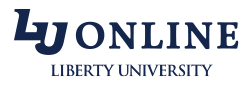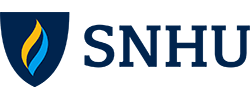 <!- /mfunc feat_school ->
Planning for Accreditation
Public health departments seeking accreditation go through a seven step process, beginning with pre-application (http://www.phaboard.org/accreditation-process/seven-steps-of-public-healthaccreditation/). Sometimes the pre-application step takes several years (http://tribalhealth.nihb.org/Accreditation/Pages/HowAcceditationWork.aspx). The last two steps take place after initial accreditation. The organization submits annual reports, and ultimately, it applies for reaccreditation. Initial accreditation is awarded for five years.
Applicants are evaluated on a set of published standards. These standards are revised periodically; Version 1.5 was released in 2014 (https://phaboard.org/standards-and-measures-for-initial-accreditation/).
Standards are organized into the following domains:
Domain 1: Conducting assessments of population health and public health issues
Domain 2: Investigating health issues and hazards
Domain 3: Providing information on public health issues and functions
Domain 4: Engaging with the community to address health issues
Domain 5: Developing plans and policies for public health
Domain 6: Enforcing public health law
Domain 7: Promoting strategies for improved healthcare access
Domain 8: Ensuring a competent workforce
Domain 9: Evaluating and improving
Domain 10: Applying and contributing to evidence-based public health
Domain 11: Maintaining management and administrative capacity
Domain 12: Maintaining capacity to engage the jurisdiction's public health governmental entity
Each of these domains is further delineated through standards.
Planning for the Public Health
These health departments aren't just planning for accreditation. They are also planning for population health. The process includes extensive evaluation and goals setting. The Association of State and Territorial Health Officials (ASTHO) notes that states who will be applying for accreditation complete each of the following: a State Health Assessment, a State Health Improvement Plan, and a Health Department Strategic Plan. State Health Improvement Plans are often referred to as SHIP plans. Health documents often release documents of more than 100 pages. These documents are based on local issues, priorities, and resources and look a little different from one health department to the next.
Health departments engage many stakeholders in the planning and goal setting process. Public meetings are held at different locations around the state. The acknowledgments can include hundreds of individuals and organizations representing nonprofits, hospitals, insurance carriers, faith-based organizations, childcare centers, and government agencies. Baseline data is drawn from many sources.
Various organizations may be enlisted as partners in implementation. The many partnerships make it easier to focus on health as something more than the absence of disease. Public health professionals are looking upstream, connecting things like urban design, access to healthy food, and literacy with healthy habits and prevention of chronic disease. Common areas of focus include physical activity, healthy eating, integration of mental and physical health, reduction of health disparities, and tobacco prevention. Plans can be quite specific with regard to objectives, strategies, and implementation timeframe. Oregon, for example, set tiered implementation timeframes for its tobacco and obesity reduction activities. One goal for 2011 was an excise tax on sugar-sweetened beverages. Another was supporting legislative efforts to use state lottery money for programs like Farm to School.
States of course vary in the degree to which they were already performing functions required for accreditation. Some already engaged in extensive goal setting, publishing their own versions of the national 'Healthy People' goals. Wisconsin, for example, noted in its "Healthiest Wisconsin 2020" publication that state statute mandated creation of a public health agenda once per decade.
Accreditation Resources
PHAB has published an official guide to the initial accreditation process (https://phaboard.org/guide-to-national-public-health-department-initial-accreditation/).
The Association of State and Territorial Health Officials is among the organizations that have published resources to assist developers in understanding the process (http://www.astho.org/Programs/Accreditation-and-Performance/Accreditation/PHAB-Pre-requisites). ASTHO has also provided links to documents produced by some of the early applicants.
The National Association of City and County Health Officials has provided an extensive set of resources for local departments going through the accreditation process (http://www.naccho.org/programs/public-health-infrastructure/accreditation-preparation). One page, now archived, includes links to some local strategic plans judged to be exemplary (http://archived.naccho.org/topics/infrastructure/accreditation/strategic-plan.cfm). The early plans were based on Version 1.0.
The accreditation process can test organizational capacity, particularly in the case of smaller local health departments. Many health departments contract with organizations such as public health institutes for technical assistance. Some utilize student interns. PHAB also offers student internships. College students are a resource for the public health accreditation process – and the process can be a resource for those initiating careers in population health.