Possible Career Opportunities With A Psychology Degree
What Can I Do with a Degree in Psychology?
With a bachelor's in psychology, you can pursue a number of career paths. Your degree is a foundation for positions that require good people skills and academic aptitude. This includes some jobs in the business arena. There are also entry-level positions in mental health, for example, residential counselor (or supervisor) and case manager. If you chose the field because you wanted to help people with mental health needs, though, you'll likely want to return to school for a bit more education. Many careers require more specialized training.
A career as a clinical psychologist now requires a doctorate degree. There are many related social service and helping professions that you can pursue with just a master's. The good news is that you aren't expected to specialize until the graduate level. If you have strong interpersonal skills, your bachelor's in psychology will allow you to apply for a graduate program in any of a number of fields.
Counselor
Lay persons tend to blur the distinction between counselors and psychologists. You will find some overlap of duties; practitioners from both disciplines do often talk patients through problems. There are significant differences in the scope of education, though, for a counselor and a psychologist. As a counselor, you probably won't need as much science or as much training in research methodologies – you'll likely be out in the field a little sooner. (Do realize that there are multiple tracks in both psychology and counseling, and that training requirements will vary.)
Family Therapist
Family therapists use a range of strategies to help family members work through problems. Family therapists may come from various backgrounds, earning their master's degrees in fields like psychology or social work. Some do pursue degrees specifically in marriage and family counseling.
<!- mfunc feat_school ->
Featured Programs:
Sponsored School(s)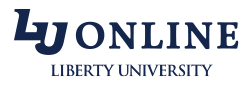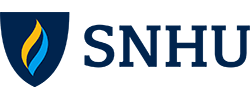 <!- /mfunc feat_school ->
Social Worker
Social workers help people from many walks of life, from abuse survivors to families raising special needs children. Clinical social workers have significant training in mental illness. The scope of duty is narrower than it is for psychologists, however. Social workers often specialize and work with particular populations.
Licensed clinical social workers generally have education at the master's level. A psychology background can be an asset for acceptance into a social work program.
Art, Music, or Drama Therapist
Would you like to use the arts to help dementia patients, trauma survivors, or children with special needs? These are viable options for those with a minor in an arts field – or, at the least, a passion for art. Background experience and prior classwork will determine your best program option. Art therapists must hold a master's to practice; music therapists aren't required to, but are increasingly making the choice.
Rehabilitation Counselor
Rehabilitation counselors help people with disabilities or substance abuse issues develop vocational skills and meet life's challenges. If you are interested in this career path, you'll want to explore programs in rehabilitation counseling, counseling psychology for rehabilitation, or a related field.
Public Health Worker/ Behavioral Scientist
The key to preventing many illnesses – from lung cancer to communicable disease – is education and behavioral change. Are you interested in being part of the solution? If so, you may want to pursue a Master's of Public Health in Community Health and Health Behavior. This field often attracts candidates who want to be educators or work at the system level. However, there are also opportunities to work with individuals.
The career path does not require a social science degree, but programs may favor candidates who have prior coursework in both behavioral science and 'hard sciences'. Many schools use a centralized application process (SOPHAS).
Next Steps
Your psychology degree is part of the foundation for success. Graduate schools typically also look for real world expertise. Look for internships and for opportunities to volunteer in your preferred setting.
To explore undergraduate and graduate programs in psychology request information from these psychology schools.