A Career in Medical Visualization: Delilah Cohn, MFA, CMI
By: Karen Weil
Delilah Cohn, MFA, CMI has devoted much of her life to medical visualization, creating everything from cut-away illustrations to interactive exhibitions of wounds. She has been in the medical illustration field over thirty years, and during that time, she has worked with clients from a variety of disciplines and medical specialties. She recently shared some of her experiences and explained how it is that the field can still challenge and excite her.
The Day to Day Challenges
Delilah Cohn, MFA, CMI
It takes skill to create believable illusions, but medical illustration is about problem solving as well as drawing. Therein lays a big part of the challenge – and a big part of the reward. Sometimes the task is to translate a scientist's vision into a form where others can appreciate it or carry it to fruition; an illustrator may be called upon to visualize something no one has actually seen.
Other projects require the illustrator to make difficult concepts comprehensible to a lay person. According to Cohn, it's very different drawing for the legal community than for the medical one. Those who work outside the healthcare industry often need to see a series of well-planned illustrations in order to develop their background knowledge. An illustrator's clients can include doctors, book publishers, and pharmaceutical companies. Whatever the intended audience, there are decisions to be made about which details to include and which to omit.
<!- mfunc feat_school ->
Featured Programs:
Sponsored School(s)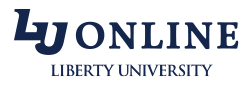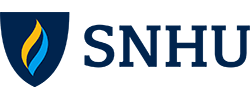 <!- /mfunc feat_school ->
Some projects provide valuable contributions to the medical field. Cohn is proud to have had her work featured on the cover of The Journal of Neurosurgery: Spine. Other projects appeal to niche audiences outside medicine. Cohn talks about doing some work for a retired MD who was also a golf aficionado. The time had come, the doctor decided, to teach people about the anatomy of the perfect golf swing. The two collaborated on a booklet and a DVD, with Cohn superimposing human anatomy over her illustrations of golfers in action.
Making a Name for Oneself in the Medical Illustration Field
After thirty years in the industry, Cohn has certainly built a name for herself. But what was it like starting out? Does this successful illustrator have any tips for new professionals?
It's a good idea to maintain professional connections. The Association of Medical Illustrators has been Cohn's most valuable professional affiliation. Attending the annual conference affords the opportunity to stay up to date on the art, science, and business of medical illustration. Seminars are important in a field that sees so much change. Cohn laughs to remember days of airbrushing and painting by hand. Sketching is still done by hand, but the illustration process relies heavily on the use of computers as tools. Learn more about the role of technology in Medical Illustration. Cohn is interested in interactive images; some young professionals, she notes, are exploring virtual reality.
There are other types of professional conferences. As a self-employed professional, Cohn relies on exhibitions to attract potential clients. She also maintains an optimized website and invests a bit in advertising.
In the internet age, it's easier than ever to connect with clients. Cohn stresses, though, that opening up a business isn't the first thing a person does after graduate school. She spent fully seven years working at the Upstate Medical Center in Syracuse, an experience she remains grateful for. What is the minimum time a person should spend in a traditional setting before going into business? Cohn puts the time at five years.
To the Board of Certification of Medical Illustrators, five years is also a magic number – that's the minimum years of experience one needs in order to sit for national board exams. Certification can be an asset. Cohn was part of the pilot test of the BCMI exam and one of the first professionals to use the title "Certified Medical Illustrator". She stresses that the test would be difficult indeed for someone who lacked both a degree in medical illustration and real world experience.
Delilah Cohn is the vision behind The Medical Illustration Studio. You can find her at www.medillustrationstudio.com.