Working for an Integrative Health Center
Integrative medical centers and health centers offer unique opportunities for healthcare practitioners from diverse disciplines. Integrative health is evidence-based practice that draws from multiple traditions. In these settings, one will frequently find MDs working alongside licensed acupuncturists.
Some integrative centers are housed in academic health centers like John Hopkins and the University of Arizona. Others are patient centered medical homes or federally qualified health centers. Many have MDs and DOs at the helm. In states that license naturopathic doctors, there are facilities where teams of NDs act as providers.
Nurse practitioners also play their part. Other team members include chiropractors, acupuncturists, and massage therapists. In an environment that honors multiple traditions, you will find some highly educated health practitioners with dual credentials, including some surprising blends of East and West. They work together to tackle very serious diseases like cancer as well as to support general family wellness.
It is not uncommon for practitioners to have multiple organizational affiliations.
<!- mfunc feat_school ->
Featured Programs:
Sponsored School(s)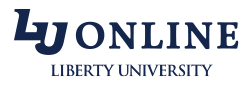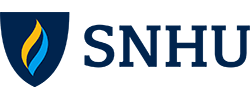 <!- /mfunc feat_school ->
A Look at Some of the Nation's Integrative Medical Centers and Health Centers
The Henry Ford Center for Integrative Medicine in Michigan has a medical director as an MD: an oncology specialist whose treatment plans can move further into complementary healthcare than just making dietary recommendations. Yoga and acupuncture can be part of the package. Her research interests range from gene therapy to use of integrative therapies to reduce side effects for breast cancer patients. On board at the Henry Ford Center are three massage therapists, all of whom hold board certification through the NCBTMB, as well as four acupuncture professionals, two of whom hold the Doctor of Acupuncture and Oriental Medicine. Community members will even find tai chi and meditation courses at the Henry Ford Center.
The Cleveland Clinic has three registered dieticians on board and also an award-winning culinary chef who can help patients meld their dietary restrictions with personal taste. There are a number of licensed massage therapists listed as staff. Together they boast competencies in a wide variety of modalities. Two are certified for manual lymphatic drainage. Some count energy therapies like Reiki among their competencies. The lifestyle team is made up largely of doctors, but there is also a health educator with master's level education and post-master training in guided imagery.
The Center for Integrative Medicine at the University of Pittsburg Medical Center boasts quite a long list of complementary therapies for a hospital-based center, among them, massage therapy, reflexology, integrative health coaching, medical hypnosis, craniosacral therapy, structural integration, Ayurveda, the Alexander Technique, and Eye Movement Desensitization and Reprocessing. Who are their experts? The team includes both MDs and naturopathic physicians. Among the other credentials: licensed massage therapist, structural integrator, acupuncturist and Chinese herbalist. Some team members boast multiple titles and roles. There's a Licensed Clinical Social Worker who is credentialed as a yoga teacher and a Mindfulness Based Stress Reduction Teacher. UPMC, like many other organizations, seeks to contribute to the body of evidence about what works; patients are invited to participate in the Patients Receiving Integrative Medicine Interventions Effectiveness Registry study.
The Johns Hopkins Medicine Integrative Medicine & Digestive Center boasts two MDs and two Integrative Psychotherapists, both of whom are Licensed Clinical Professional Counselors; one is also a certified homeopath. The team includes an acupuncturist and a massage therapist.
The Manakai O Malama integrative healthcare group in Hawaii counts chronic pain treatment as a specialty http://theintegratorblog.com/index.php?option=com_content&task=view&id=655&Itemid=93 Nurse practitioners have played a key role in the center's team approach (http://theintegratorblog.com/index.php?option=com_content&task=view&id=655&Itemid=93).
The Center for Natural Medicine in Portland, Oregon, a Center of Excellence in Naturopathic Cardiovascular Medicine, is self-described as the first integrative healthcare facility in the Northwest. Treatment plans at the Center for Natural Medicine can include pharmaceuticals but also nutrition and herbs. The Center boasts a broad range of services including those covered under family, pediatric, women's, and geriatric healthcare. On board are eight naturopathic physicians, one of whom serves as the medical director. There are four licensed acupuncturists and two licensed massage therapists. Many fourth year naturopathic medical students do rotations here. Medical assistants help provide care. The clinic manager, an LPN, was profiled on the Integrator Blog (http://theintegratorblog.com/index.php?option=com_content&task=view&id=997&Itemid=189). Among the achievements that were clearly health-related: bringing the wound care specialty to the Center. She is also credited with making the center more "homey": painting and decorating the exam rooms, planting a flower garden of succulents and medicinal herbs. While the garden isn't healthcare in the traditional sense, it may well contribute to well-being! CAM practitioners tend to view wellness broadly.
Those who travel on up north to Washington will also find an active integrative health community with naturopathic physicians maintaining a high profile. There's the Bastyr Center for Natural Health, of course, but also a number of lesser known organizations such as Healthpoint, a network of federally-qualified community health centers (http://theintegratorblog.com/index.php?option=com_content&task=view&id=792&Itemid=93).
Additional Resources
The Academic Consortium for Integrative Medicine and Health is made up of health centers that meet certain criteria (https://imconsortium.org/). Each has an allopathic or osteopathic medical school and at least one other health program as well as an affiliated teaching hospital.
The Academic Collaborative for Integrative Health has provided links to integrative health centers with status as federally qualified health centers or patient-centered healthcare homes (https://integrativehealth.org/integrativecenters/).
Research for Wellness has provided a partial list of integrative health centers around the nation (https://www.researchforwellness.com/health-centers/).