Public Health Professionals Working for Health Plans: What is new in the Health Insurance sector?
Insurance, once seen as contingency against catastrophic events, is not only paying for routine care but encouraging its members to seek it. Health plans are sometimes offering discounts — even cash back — on wellness activities such as going to the gym. Among the other possible perks: mindfulness classes offered to certain at-risk populations. In a time of ever spiraling budgets, some people wonder why these organizations have stepped so far beyond their traditional roles.
One reason is the increase in chronic disease. Payers can no longer view serious illnesses as things that 'just happen'. Pharmacies have new and better drugs to treat conditions. Unfortunately, some of those conditions are on the rise. Diabetes has seen particularly precipitous increases. Increases in life expectancy are not being matched with similar increases in healthy years.
Yet the potential remains. Some place the percentage of cancer that is diet-related at 30% even higher. Tobacco, meanwhile, is believed to be the single biggest cause of preventable death. Even diseases with a high level of genetic correlation may be prevented. An example is medications for women who have genetic variants that place them at very high risk for breast cancer. Infectious disease, too, is often preventable; this includes the seasonal flu with its frequent complications.
Health plans are in the prevention and early detection business sometimes because it's good practice and sometimes because it's mandated. Under the Affordable Care Act, particular organizations are charged with determining what preventative services are evidence-based. Among those services that must be covered under ACA law are evidence-based strategies that are rated A or B by the United States Preventive Services Task Force (USPSTF) and services for children that are recommended by the Health Resources and Services Administration (HRSA) Bright Futures Project.
<!- mfunc feat_school ->
Featured Programs:
Sponsored School(s)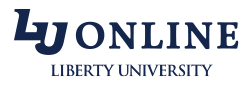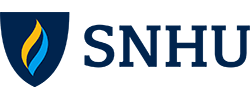 <!- /mfunc feat_school ->
Other decisions are made in-house. Health plans are in the difficult business of figuring out how to offer the coverage and care while still making a profit. Sometimes, surprisingly, that means going beyond what's mandated. They innovate – with regard to what services they offer, how they deliver them, how they market them, what payment models they use. Health plans are often integrated with health service systems. It's not just practitioners and support personnel they have on their books. There are researchers and population health experts. There are also practitioners who are taking on innovative new roles out in the community.
Employers are also stakeholders when it comes to good health – and lower health costs. Some insurers are offering wellness packages to their corporate buyers (http://www.forbes.com/sites/brucejapsen/2015/07/20/how-population-health-became-a-multi-billion-dollar-play-for-insurers/#4bb558635efe). Companies like Blue Cross and Blue Shield of Massachusetts are selling employers "Total Population Health": They analyze the health of the particular population. They develop an action plan. They provide evidence-based wellness programs.
Health Plans Focus on Prevention
A variety of screenings and preventative services may be offered without co-pay; this is so people don't have an incentive to skip them. Among the favored preventive services and early interventions:
Screen all adults for high blood pressure
Use aspirin to stave off heart disease
See to it that adults as well as children have their age-recommended vaccines
Institute breast cancer chemoprevention for women at very high risk
Screen adults for tobacco use — and help smokers stop
Provide folic acid supplements (believed to prevent birth defects) not just to women who are pregnant but to those who may become pregnant
The key is that there is enough evidence to warrant their use. Unnecessary care — for example, tests that aren't indicated based on symptoms presented — are a separate area of concern. Health plans have teams of researchers determining what is and what isn't warranted, whether or not a co-pay is involved. Group Health Research Institute, for example, has determined that there is not sufficient evidence to recommend that all adult have full body screenings for skin cancers (https://www.washingtonpost.com/news/to-your-health/wp/2016/07/26/expert-panel-declines-to-recommend-routine-full-body-screening-for-skin-cancer/?utm_term=.9e2ed56eb080). On the other hand, a Group Health Research Institute PHD found that mindfulness meditation was good for back pain, a finding that was so widely cited that that parody responses were published in The Onion (https://www.grouphealthresearch.org/news-and-events/recent-news/news-2017/group-healths-top-ten-research-findings-2016/).
Health Plans Focus on Health Service Delivery
Effective primary care and high-quality medical records: These, too, are areas of innovation. Care coordination can prevent emergency situations as well as redundant services.
Some carriers are experimenting with the medical home model, which promotes care coordination for high-risk and high-needs patients. Washington State's Group Health Medical Home has been widely touted as a success.
Group Health Research Institute, along with Mathematica Policy Research, has had a role in evaluating medical home projects for the Center for Medicare and Medicaid Innovation. Mark Farrah Associate's, data aggregator, has provided a summation of other successful Patient Centered Medical Home (PCMH) pilot projects. Among the highlights: (https://www.markfarrah.com/uploaded/mfa-briefs/health-plans,-providers-testing-medical-home-concept.pdf):
Community Care of North Carolina saw a decrease of 40% in asthma hospitalizations
Geisinger Health System made improvements in preventative care, diabetes and coronary artery care – and saved $3.7 million over the course of two years.
Success depends on many, including researchers. The Robert Wood Johnson Foundation in 2016 issued a call for Policy-Relevant Insurance Studies (PRIS) solicited from researchers, policy makers, and practitioners from various disciplines, among them, public health, public policy, health services administration, economics, and program evaluation.
Insurance carriers are among the organizations that can receive funding from the Center for Medicare and Medicaid Innovation. There are a number of other potential funders.
Public Health Careers
One thing insurance systems and health plans are doing is hiring. The following are examples of posting from late 2016 and early 2017:
Population Health Consultant for UnitedHealth Group
Bilingual Population Management Support Coordinator for Kaiser Permanente
Health Data Analyst for Blue Cross Blue Shield of Mississippi
Quality Outreach Specialist for Horizon Blue Cross Blue Shield of New Jersey
Health plan-associated foundations and research institutes can provide an opportunity for individuals at many career stages – from the student conducting research interviews to the PhD scientist.