Innovative Food Programs: The time is ripe again for innovation
Back in the 1960's, a doctor who staffed one of the nation's first community health centers — serving very poor people in the Mississippi Delta – began to write food prescriptions for patients who were malnourished; purchases were to be charged to the clinic pharmacy. When the Office of Economic Opportunity challenged the practice, he replied that according to his textbooks, food was the treatment indicated for malnutrition.
The face of malnutrition has changed, but malnutrition has not gone away. There is probable evidence that fruit and vegetable consumption reduces risk for a number of diseases (https://www.ncbi.nlm.nih.gov/pmc/articles/PMC3419346/). Economic circumstances, unfortunately, are among the determinants of fruit and vegetable consumption.
Food Innovator Wholesome Wave reports that the United States has been estimated to spend 500 billion a year on diet-related illness — and notes that the cheapest food choices are the least healthy.
The time is ripe again for innovation: The public health world is advocating for those who write food prescriptions and issue currency.
<!- mfunc feat_school ->
Featured Programs:
Sponsored School(s)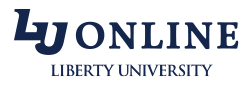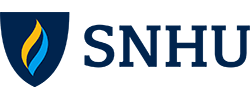 <!- /mfunc feat_school ->
Fruit and Vegetable Prescription Programs
The Fruit and Vegetable Prescription Program FVRx allows healthcare practitioners to enroll participants for whom fruit and vegetable consumption is especially important. Participants receive nutrition counseling and also FVRx — fruit and vegetable prescriptions — that they can redeem through participating retailers. When they come back for follow-up goal-setting sessions, they can have refills.
Wholesome Wave stated in its 2015 program impact statement that 69% of patients had increased their fruit and vegetable intake and 45% had decreased their body mass index. 91% agreed with the statement that they were happier with their diabetes care or weight as a result of their participation.
Participating jurisdictions include the District of Columbia, the Navajo Nation, and ten U.S. states. The project looks a little different from one state to the next. FVRx programs may, for example, focus on pediatric populations or adult ones.
The 2014 New York City project, focused on three high-poverty hospitals to enroll families where there was an overweight child. According to a 2014 document, 58% of participating households reported significantly increasing their knowledge. There were also significant increases in reported food security. The number of respondents who reported that during the prior several months there had never been a time when they couldn't afford balanced meals went up from 35.6% to 54%. Because the project was just four months, it wasn't expected that there would be reductions in body mass index — yet the report indicated more than 40% of patients who had BMI measures taken at their first and last visit did see the number go down.
Fresh Bucks and Market Bucks
Market Bucks and Fresh Bucks reflect a slightly different take on the fruit and vegetable incentive program. They increase the buying power of low-income people at local farmer's markets – where quality is high, but prices can seem quite high to SNAP populations.
Seattle Fresh Bucks does more than just allow people to use their SNAP funds at the farmer's market. It brings costs down by matching them dollar per dollar, up to ten dollars per visit. When people debit their funds at a Seattle Farmer's Market, they receive paper vouchers to go out and buy more produce (http://www.seattle.gov/environment/food/fresh-bucks).
The Puget Sound project has expanded from Seattle Farmer's Markets into surrounding King County with 12 sites outside Seattle beginning participation in 2016. The program is also in place at Seattle's best known market: Pike Place Market accepts Fresh Bucks every day of the week during some seasons (https://www.freshbuckseattle.org/).
Minnesota's Market Bucks, another program which doubles participants' purchasing power at farmer's markets, has also seen growth. Blue Cross and Blue Shield of Minnesota was a major player in the original pilot project. Although participants were allowed to purchase foods other than fruits and vegetables – bread and cheese being among the Minnesota Farmer's Market wares – 87% of customers spent their EBT/ Market Bucks on fresh fruits and vegetables (http://hungerfreecommunities.org/wp-content/uploads/2012/06/Innovative-collaborations-support-low-income-MN.pdf).
Program Evaluation
Before innovative ideas can become evidence-based practice, they need evaluation. The University of Washington Center for Public Health Nutrition carried out program evaluation for the Seattle program, releasing a 2014 Fresh Bucks Evaluation Report (http://www.seattle.gov/Documents/Departments/OSE/2014-Fresh-Bucks-Eval-Full.pdf).
Behavior was tracked using several methodologies, including site-based surveys and telephone surveys. 89% reported that the program increased their consumption of fruit and vegetables.
The program was obviously serving some populations well. Questions remained about others. Although data collectors made an attempt to target farmer's markets with diverse clientele, their survey participants tended to be female, white, and educated. They had a high degree of food insecurity, but they weren't necessarily indicative of the food insecure population as a whole. The program evaluators also conducted focus groups with SNAP populations that were believed to be underrepresented in Fresh Bucks participation.
Among the recommendations to explore: expanding Fresh Bucks to other retailers.
One side benefit is the money put into the hands of local farmers. Fruit and vegetable incentive programs, though, take different forms. Project planners aren't always averse to seeing money spent at retail stores – if it increases consumption of nutritious food, and if the retailers are contributing their own 'bucks'. In June 2016, Los Angeles began its pilot project goal with the goal of providing 500 low-income pediatric patients with vouchers to buy produce at Target or local farmer's markets. Target has contributed $1.2 million to Wholesome Wave.