AHEC Meets Big Health-Care Needs in Big Country Texas
By Rick Docksai
Hear "summer camp," and you might think of a place where you play dodge ball, swim, and build things with glue and popsicle sticks. But if you're a young person in one of the 28 counties that constitute Texas' rural midwestern region—a.k.a., "the Big Country"—summer camp might hold a whole other meaning: It's a place to learn about careers in the health-care industry.
The Big Country Area Health Education Center (Big Country AHEC) opened in 2005 in the Big Country city of Abilene. The office is a regional office of the West Texas Area Health Education Center located at the Texas Tech University Health Sciences Center. The office in Abilene is hosted by the West Central Texas Council of Governments. The mission of the AHEC program is to address the health care provider shortage and improve health care access in North and West Central Texas through education and development of the health care workforce.
<!- mfunc feat_school ->
Featured Programs:
Sponsored School(s)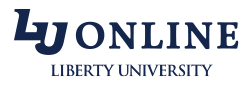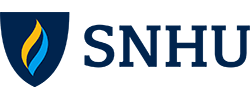 <!- /mfunc feat_school ->
Kelly Cheek, Center Director Big Country Area Health Education Center (AHEC)
That year (2005), Big Country AHEC launched its Health Matters Summer Camp, a four-day program that takes high-school students to health-care clinics and hospitals to see what the doctors, nurses, and technicians in each one do. They also tour health professions schools in Abilene and listen to guest speakers from various healthcare fields.
"We want students that grew up in a small town to realize that there are opportunities for careers in health care in their own communities." said Kelly Cheek, Big Country AHEC's director.
The camp has grown since then from a pioneer group of eight kids in 2005 to nearly 50 kids in summer 2011. The camp also expanded from one camp to two camps. It costs only $50 per student. This affordable cost is allowed based on AHEC's existing funding and a generous gift from the Hodges Family Foundation. Scholarships are also available for students.
"A lot of the communities we serve are rural communities. They're always going to be looking for new information resources. AHEC allows us to go out there and provide them with information they wouldn't otherwise have, and to help them identify careers they wouldn't know are available," Cheek said.
School Visits
AHEC staff also visits high schools around the region and give presentations about health careers and other topics related to health-care. They invite students to "shadowing" opportunities, in which each student pairs up with a health professional and accompanies him or her for a work day. Shadowing gives students a chance to try specific work settings on for size.
Students who want to explore a line of practice in more depth can volunteer for several weeks or months in a hospital or clinic. For example, in Stamford, Texas AHEC works with the local high school and hospital and has created a Junior Volunteer Program. These students meet with AHEC staff and discuss topics related to working in the field of health-care. The students then have the opportunity to volunteer at the hospital in Stamford. AHEC works with other Junior Volunteer Programs in the region, as well.
"The students get a chance to work in the actual hospital and get hands on experience. It's a plus for the hospital, too, because the students who work there could go on to become future employees," Cheek said.
Social Media
Like so many youth-focused organizations, Big Country AHEC finds Facebook to be a handy means of reaching out to young people. Cheek said that after the organization created its own Facebook page on the social-networking site, high school students and alumni of the AHEC Program have had the opportunity to "like" it and stay in touch. "AHEC is very interested in the students that we serve and we want to track them until they hopefully achieve their ultimate goal of becoming a health professional," says Cheek.
The Facebook page also provides health news and information updates that the staff posts to the page.
"Every time we come across an article or link to a web site we can utilize we post it to the Facebook page," said Cheek, adding that "Now, every time we go out to high schools, we tell them about the Facebook page and encourage them to join."
The third Thursday of November is National Rural Health Day. This past November, Cheek took the occasion to link a trove of articles from the organization in charge of commemorating the day, along with an official resolution recognizing the health professionals working throughout the Big Country.
Outside Help
Cheek's AHEC owes much also to the health profession students who come from across Texas to complete their "clinical rotations" with identified preceptors throughout the region. Health professional schools require their students to undertake rotations as part of their academic program.
AHEC works with those schools and finds places where students can complete their rotations. The schools also seek AHEC's assistance with locating housing for the students. AHEC has strong relationships within the communities, which helps AHEC identify housing opportunities for students doing rotations in the region. Housing opportunities usually end up being at the local hospital or in guest bedrooms of resident homeowners.
"We want to make sure they feel welcomed. The community appreciates the student and the student experiences the positive aspects of a small town in West Texas," said Cheek.
These rotations, like AHEC's own youth camps, introduce their students to whole new career possibilities—in this case, work in a rural community. And like the young participants in AHEC summer camps, the hope is that the students might later return to live and practice in the community.
"Without AHEC a lot of these students wouldn't have even come out to the rural communities here. They learn about a community they never heard of, and hopefully the great opportunities of working in a rural community," Cheek said.
Like many rural regions, the Big Country still struggles to find enough health professionals. If a young person wants to gain medical knowledge and use it to help rural residents stay healthy, the Big Country AHEC wants to help him or her make that happen.
"There is such a demand for young people to take up these careers and go into these communities," Cheek concludes.
Go to the Big Country Area Health Education Center (Big Country AHEC) to learn more about opportunities for students and health care professionals alike. Also, be sure to like and follow the Big Country Facebook page!