From Cause to Career: Autism Support and Awareness Roles
Autism has touched the lives of many – and it has empowered many. For some, the enigmatic condition becomes an avocation and then a vocation. Careers in autism support and awareness span many disciplines from healthcare to education to public relations. This article focuses specifically on careers in the health care field related to autism.
Occupational Therapy
Many children with autism see an occupational therapist. There can be multiple goals: to master daily living skills and also to learn to process senses in a way that's more adaptive to the environment. This career can be very "hands on". Occupational therapy professionals interact with children and with a range of materials: everything from giant beach balls to squishy finger paint. They also help children meet more basic self-care needs.
To be an occupational therapist, you do need a master's degree. You can be an occupational therapist assistant, though, with just an associate's. Sometimes it's the OTAs and not the OTs who do the most direct work with the clients. The occupational therapist has a lot of work assessing and planning, and may supervise several assistants.
If you want to get into an OT setting right now, you might try to find a job as an occupational therapy aide. Job duties are much more limited, but no degree is required. It can be difficult to get a position with no experience – but ask yourself if it's really true that you have no experience. Capitalize on what you do have even if you haven't drawn a paycheck. Your experience with a loved one or friend affected by autism is very valuable.
<!- mfunc feat_school ->
Featured Programs:
Sponsored School(s)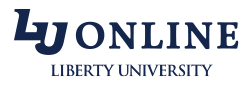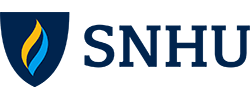 <!- /mfunc feat_school ->
Speech Language Pathology
Children with communication disorders are being diagnosed – and served by speech and language pathologists – earlier than they were in decades past. This is another career that requires a master's level education. The good news is that if you have a bachelor's degree and a range of arts and science courses on your transcript, you may be a strong candidate for program admission.
There are specialties within the speech pathology field. You may ultimately want to pursue board certification in Child Language. This won't be your first step, though, after graduation – you'll need some work experience first.
Case Management or Family Support
Autism is a challenge to individuals, and also to parents, siblings, and teachers. Case managers and family support workers are a part of the team: setting goals, offering strategies, finding resources. These two careers will generally require education at least at the bachelor's level. There are multiple degree paths, though, that can lead to the same position. Your training may be in social work, child development, or a related human services field.
Life Care Planning
A career as a life care planner is a viable choice for those who already have a degree in a healthcare or social service field, but want to change their focus. Life care planners work with the families of individuals who will need continued care and support. The role of the life care planner is unique in that there is a focus on economic issues. (What support is necessary? How will it be provided, and who will cover the costs?)
Applied Behavior Analyst
Applied Behavior Analysts have a track record working with children who have Autism. Read: "How to Become an Applied Behavior Analyst" to learn more about this profession and pathway.
Next Steps: Tailoring Your Career
Having a degree – and a high degree of competence – in one of these fields is not enough to guarantee you a position working with individuals with autism. Speech and language pathologists, for example, may work with a range of people, including adult stroke victims. Sometimes, though, they're hired specifically to work with children with communicative delays. You can increase your chances of being one of these people. Seek out internships in settings you consider desirable. Organizations like the New England Center for Children routinely utilize interns.
If you have true dedication to those with autism, and if your life experiences and volunteer work has groomed you for the job, that's going to shine forth. You don't have to wait until job interview time to show it. Share your dreams in a scholarship essay.
Your education does not necessarily dictate which area of autism support or awareness you will work. Barb Yavorcik has an engineering background and is now the Executive Director of the Autism Society of the State of Ohio. Read her story: Autism Support Touches The Entire Family