Art Therapy Licensure
Utilizing the Arts as Therapy
The creative arts help people recover from traumas and work through difficult events. There is a growing body of evidence that they heal. Music, for example, can help the cognitive function of a dementia patient. We now know that it's the attitude and not just the drugs that help a person recover from a life-threatening disease. It takes time, though, for new research to change medical practice… or established payment structures. In order for a practitioner's services to be covered through Medicare or other payers, they need to meet certain legal requirements.
Licensure of Creative Arts Therapists
Some people think of licensure as a chore or another hoop to jump through. Professionals in art therapy fields, though, tend to welcome it. It gives the profession creditability and helps providers get paid. Some creative arts therapists are licensed in arts therapy. Some have their services reimbursed using a category of arts therapy. Other arts therapists, though, have to pursue licenses in related fields and/or use a broader category for service reimbursement. The purpose of this article is to give an overview of the process and to provide aspiring arts therapists with resources for further exploration.
Several states have emerged as leaders in arts therapy credentialing. New York has a Creative Arts Therapist license. Among the requirements are training in a particular field of art therapy, be it art, drama, music, poetry, or something else. The wording leaves it open for new therapies to emerge. Several other states have an Art Therapist license, and a growing number have Music Therapy licenses. In fact, North Dakota and Nevada both passed legislation in 2011 that made music therapy a licensed profession within the state.
Alternative pathways to licensure vary from state to state. The National Association for Drama Therapy notes, for example, that in Wisconsin drama therapists are not currently licensed (though music, art, and dance therapists are) but that Wisconsin drama therapists may be eligible for licensing as Professional Counselors. Some states define a counselor's role broadly, and will license individuals who have any of a number of degrees that are related to therapy and counseling. A representative of the American Association of Art Therapists says that art therapists are licensed in some manner in all fifty states.
Creative arts therapists can also increase their credibility through voluntary certification. The requirements can be steep. Drama therapists and art therapists must have a master's or doctoral level education.
<!- mfunc feat_school ->
Featured Programs:
Sponsored School(s)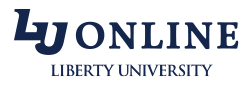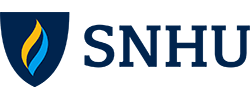 <!- /mfunc feat_school ->
Reimbursement of Arts Therapists
According to Sounding Joy Music Therapy, Medicare has been reimbursing music therapists since 1994, provided the services meet certain guidelines. Among the guidelines are that the therapy is physician-prescribed, that it is carried out under a documented treatment plan, and that it supports improvement and not merely maintenance of current functioning. Medicaid policies vary by state, but services are sometimes covered under habilitation or rehabilitation when not specified by actual job title. Increasingly, private insurance carriers are also authorizing arts therapy when it's deemed necessary for individuals to meet their treatment goals.
There are many organizations that can provide information about some part of the reimbursement process. For access to many resources – and to stay current in a changing profession – you'll want to maintain ties with a professional organization.
Organizations Advocating for Arts Therapists
The American Art Therapy Association has spent decades promoting the arts and their place in health care. On the site, you can find a toolkit with 57 pages of resources for becoming involved with legislature and otherwise championing the profession. Members also have access to state-specific licensing and reimbursement policies.
The American Music Therapy Association is a resource for music therapists and aspiring therapists. The National Association for Drama Therapy supports professionals who have been trained in using the dramatic arts for healing.