High Sierra AHEC Launches New Online Instruction Center
Shortages of health care professionals, lack of resources, greater prevalence of chronic illnesses — it can be harder to stay healthy in rural areas. Yet it's far from impossible. The High Sierra Area Health Education Center (AHEC) has been in operation since 2002, using education and outreach to counter the challenges faced in medically underserved areas of central and northwestern Nevada.
By giving health care providers a wide selection of courses (conveniently and at low cost), online platforms can improve service delivery.
High Sierra AHEC's goals include supporting health care professionals who are already practicing, and also making the pathways easier and more attractive for those who are considering entering health care fields. You'll find AHEC putting on career presentations and exploration activities at local middle and high schools, holding disaster response training sessions at health care centers (perhaps something more current? Sponsoring various community events? Operation Health Care Bound? Cultural Considerations in Health Care?), and coordinating health and science camps with the University of Nevada School of Medicine. And now – if you're a health care provider or a student – you may find AHEC in your own home.
Continuing Education: Online and Affordable
The latest project, a partnership with Ed2Go and Vegas PBS, increases the services that practitioners can find online. Professionals can choose from a wide selection of continuing education courses from well-known providers, many of which are accredited by national organizations like the American Nurses Credentialing Center or the Association of Social Work Boards.
Bringing education into the home does more than just make it easier for providers to meet their certification and licensing requirements. By giving health care providers a wide selection of courses (conveniently and at low cost), online platforms can improve service delivery.
<!- mfunc feat_school ->
Featured Programs:
Sponsored School(s)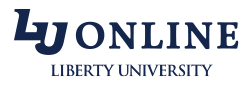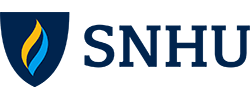 <!- /mfunc feat_school ->
There's a lot on the new site. If you're a practitioner, and you need to know how to teach patients to self-manage a latex allergy, you'll find an open enrollment tutorial. If you need to brush up on Spanish skills to speak with patients, you won't have to wait long. A new course begins each month.
Health care practitioners or aides can enter a few words into the search feature – for example, counseling, gerontology, or nursing ethics – and see a list of upcoming courses with picture icons, annotations, and information tabs. They can read the instructor's qualifications, look over the syllabus and even try a demo. Licensed professionals can also see what organizations have approved or accredited the class.
Check the new website out: High Sierra AHEC Online Instruction Center
Reaching Tomorrow's Health Practitioners
Health care exploration is another AHEC priority. Career exploration programs make youth aware that opportunity exists; they also build Nevada's future workforce. Part of AHEC's stated mission is to improve the quality and quantity of the health care workforce. Nevada has experienced shortfalls in areas like nursing and has been working hard to prevent the more severe shortfalls that have been projected.
High Sierra's projects have targeted the prospective health care workforce from elementary school upwards. Successes have included career fairs and grant funded camps. There's also Project Prevent.
The Project Prevent initiative serves as an extracurricular academic program that is designed to teach leadership skills, academic success, career readiness, evaluation of personal and community health, development of health care skills and a community service learning project designed to prepare participating youth for real life experiences within heath care fields of their interest. The mission of Project Prevent is to empower northwestern Nevada's youth to create proactive prevention programming, encouraging their peers to adopt healthy decision making through education and leadership. This program maintains a strong partnership with identified at-risk K-12 schools and youth/community organizations to implement innovative health career promotion activities, health and wellness education and disease prevention programs.
To accomplish Project Prevent and other High Sierra AHEC programs, High Sierra AHEC increased programmatic funding, expanded resources, and pursued staff development. This allowed the High Sierra AHEC to expand their reach, offering all programs to both urban and rural communities in Nevada. Increasing staff infrastructure made this possible. Regardless of funding, High Sierra AHEC continues to work with student interns as they obtain experience and increase their skills while assisting High Sierra AHEC in community outreach, reaching more students and exposing them to these opportunities.
The New Online Instruction Center Offers Career Exploration Courses in Addition to Professional Continuing Education
New resources, designed for adults and adolescents, bring health exploration online. Students can learn about career options in the dental office, the medical front office, and the pharmacy, among others. For a little over $100, a student can get a six week tour of careers in the dentistry field, as well as some foundational skills like dental terminology – 24 total hours of learning. In the first dental careers lesson, the student is shown maps and pictures of a dental office and given a word tour by a friendly dental worker who explains that running a sterilizer is a bit like running a dishwasher.
Written materials are supplemented with assignments, discussion, quizzes, and resources. Students may end up needing further education to fulfill their career goals, but now they can apply for programs with confidence — or they can return to explore the veterinarian's office the following months.
Some health careers require only a little training and have no clinical practice requirement. Here, a student may move straight from the computer screen to the job interview… and beyond.
HealthCarePathway.com is a free health care career exploration, planning and education website.