Health Care Schools and Careers in Idaho
We have selected colleges and universities with a history of preparing students for successful careers in the health care industry, from medical assisting to health care information technology. There are many career options for those entering or looking to advance their career in Idaho's health care sector, so let us help you find the program that meets you personal and professional goals.
Fastest Growing Health Care Careers in Idaho
Idaho's Health Care Related Articles
The health care industry in Idaho is booming and cities from Boise and Idaho Falls to Caldwell and Rexburg are seeing this growth translating into jobs being added to their economies. The fastest growing health care industry careers in Idaho over the next decade include medical assistants, network and data communications analysts, network and computer systems administrators, veterinary technicians, registered nurses, nursing assistants, physical therapist aides, general managers, pharmacy technicians, physician assistants, pharmacists, mental health social workers and counselors, dental assistants, dental hygienists, home health aides, and medical appliance technicians. The Idaho Career Information System found that registered nurses and nursing aides will have the most jobs added over the next decade and the fastest growing careers through the next decade will be medical assistants, physician assistants, physical therapist aides, physical therapist assistants and home health aides.
A formal education in a subject related to the career you decide to pursue is preferred by most employers in Idaho. With the exception of a home health aide, most health care industry careers will require some sort of post-secondary training. We have selected some excellent programs through online and campus based colleges and universities in Idaho that can help you prepare for a successful and rewarding career in Idaho's health care sector. Further questions can usually be answered by visiting the Career Center to review education and experience requirements as well as potential salary information.
<!- mfunc feat_school ->
Featured Programs:
Sponsored School(s)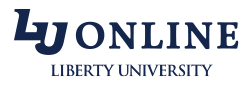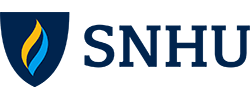 <!- /mfunc feat_school ->
Idaho Health Care Organizations with the most Employees
The Idaho health care industry is stocked with career opportunities for non-clinical and clinical professionals. Benefits look very good at these organizations and many offer tuition reimbursement or assistance. Investing in your education to prepare yourself for careers in a growing industry such as health care has always been considered a wise investment. For seasoned professionals working at one of the organizations listed, take advantage of the tuition benefits. Here are the state's largest employers in health care:
St. Luke's Regional Medical Center/St. Luke's Health System: Locations in Boise, Aldwell, Eagle, Fruitland, Magic Valley-Twin Falls, Mountain Home, Meridian, Nampa, and Wood River. Lots of locations, comprehensive benefits and lots of opportunities.
St. Alphonsus Regional Medical Center: Located in Boise. A new emergency department recently opened in Eagle. Nice benefits package including tuition reimbursement plan. Career development services. Great opportunities for entry-level and seasoned professionals.
Eastern Idaho Regional Medical Center (EIRMC) : Located in Idaho Falls. Comprehensive benefits. They employ around 1,000-1,500 employees.
Kootenai Medical Center: Located in Coeur d'Alene. Employs 1,752 staff employees and 226 physicians. For the nurses, they are the first hospital in the inland northwest to receive the Magnet designation. Lots of opportunities in all areas of health care from IT to nursing. Offers full benefits to those working 20 or more hours a week.
Blue Cross of Idaho Health Service: Located in Boise. Around 1,000 employees. Comprehensive benefits.
Portneuf Medical Center: Located in Pocatello. Has around 1,000 employees.
Intermountain Healthcare.: Located in Burley.
Take the first step toward advancing or starting your career at one of these organizations by requesting information from the schools below.
Schools Offering Health Care and Nursing Degrees in Idaho
Programs are subject to change.
College of Southern Idaho – Twin Falls, ID:
Programs:
Audiology/Audiologist and Speech-Language Pathology/Pathologist
Clinical Laboratory Science/Medical Technology/Technologist
Dental Assisting/Assistant
Dental Hygiene/Hygienist
Dietetics/Dietitian (RD)
Emergency Medical Technology/Technician (EMT Paramedic)
Environmental Health
Licensed Practical/Vocational Nurse Training
Medical Radiologic Technology/Science- Radiographer
Medical/Clinical Assistant
Nursing/Registered Nurse
Occupational Therapy/Therapist
Physical Therapy/Therapist
Physician Assistant
Pre-Dentistry Studies
Pre-Medicine/Pre-Medical Studies
Pre-Pharmacy Studies
Pre-Veterinary Studies
Psychiatric/Mental Health Services Technician
Respiratory Care Therapy/Therapist
Surgical Technology/Technologist
Veterinary/Animal Health Technology/Technologist/Veterinary Assistant
North Idaho College – Coeur d'Alene, ID:
Programs:
Environmental/Environmental Health Engieneering
Licensed Practical/Vocational Nurse Training
Medical Administrative/Executive Assistant and Medical Secretary
Medical Insurance Specialist/Medical Biller
Medical Microbiology and Bacteriology
Medical Office Assistant/Specialist
Medical Transcription/Transcriptionist
Nursing
Nursing/Registered Nurse
Pharmacy Technician/Assistant
Physical Education Teaching and Coaching
Physical Therapy/Therapist
Pre-Medicine/Pre-Medical Studies
Pre-Veterinary Studies
Psychiatric/Mental Health Services Technician
Social Work
Zoology/Animal Biology