Health Care Programs in Delaware
Find schools offering degree programs that will prepare you for entry-level and advanced career opportunities in Delaware's thriving health care industry. Research some of the state's largest employers in health care.
Fastest Growing Health Care Careers in Delaware
The health care industry in general is the fastest growing career sector. There are numerous opportunities for career advancement or entry-level positions throughout the field, making it the ideal area for anyone with an interest in touching the lives of others in one way or another. Here are the projected fastest growing careers in the field of health care for the state of Delaware: home health aides, Network administrators and analysts, medical assistants, physical therapists, medical appliance technicians, physician assistants, pharmacy technicians, surgical techs, pharmacists, respiratory therapists, and physical therapists. To learn more about specific careers in health care, make sure you check out the Career Center. There is nothing more important to employers than having talented and educated employees and our intention is to help match you to the career that meets your personal and professional goals.
<!- mfunc feat_school ->
Featured Programs:
Sponsored School(s)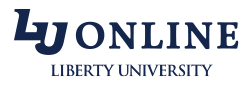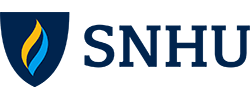 <!- /mfunc feat_school ->
Who are the Largest Health Care Employers in Delaware?
There is a reason that some of the Nation's most well-known and respected health care related companies base themselves in the state of Delaware and the reason is the talent pool. Educated professionals in this state have created a draw for many companies in other sectors as well. Here are the largest employers in Delaware's health care sector:
AstraZeneca Pharmaceuticals LP : Offices located in Newark. Ranked one of the top 100 best companies to work for in 2008 by Fortune Magazine, ranked by Working Mother Magazine as 100 Best Companies in 2007, ranked as a "Top Employer" in 2007 by Science Magazine and many other accolades. Opportunities in all fields from sales, management, research, nursing, human resources, IT, legal, manufacturing, marketing, you name it, you can find a career that fits you. By the way, they have an incredible line up of benefits.
Bayhealth Medical Center: Located in Dover, DE.
Christiana Care Health System: Facilities located in Newark and Wilmington including two hospitals and a number of specialty and primary care clinics in the surrounding areas..
Milford Memorial Hospital: Part of the Bayhealth Medical Center Facilities System and located in Milford, DE.
Kent General Hospital: Located in Dover and also part of the Bayhealth Medical Center Facilities.
St. Francis Rehabilitation Hospital: Located in Wilmington.
Beebe Medical Center: Located in Lewes.
Nemours – Alfred I. Du Pont Hospital for Children: Located in Wilmington. The hospital is a division of Nemours, which is one of the Nation's largest group practices in pediatric care. Their medical and prescription benefits are fantastic for employees.
To be competitive for positions in these companies, a post-secondary education is a must and an associate or bachelor degree is even better for entry-level positions. Graduate level education for clinical health care, IT and managerial positions is usually required for career advancement and higher salaries.
Take the first step toward advancing or starting your career at one of these organizations by requesting information from the schools below.
Schools Offering Health Care and Nursing Degrees in Delaware
Programs are subject to change.
Programs:
Licensed Practical Nursing Program
Delaware Technical and Community College-Owens – Georgetown, DE:
Programs:
Allied Health and Medical Assisting Services
Biological and Biomedical Sciences
Biology Technician/Biotechnology Laboratory Technician
Clinical/Medical Laboratory Assistant
Clinical/Medical Laboratory Technician
Diagnostic Medical Sonography/Sonographer & Ultrasound Technician
Gerontology
Licensed Practical/Vocational Nurse Training
Medical Radiologic Technology/Science- Radiation Therapist
Medical Transcription/Transcriptionist, Medical/Clinical Assistant
Mental and Social Health Services and Allied Professions
Nurse/Nursing Assistant/Aide and Patient Care Assistant
Nursing/Registered Nurse
Occupational Therapist Assistant
Physical Therapist Assistant
Psychiatric/Mental Health Services Technician
Radiologic Technology/Science- Radiographer
Respiratory Care Therapy/Therapist
Respiratory Therapy Technician/Assistant
Veterinary/Animal Health Technology/Technician/Veterinary Assistant
Delaware Technical and Community College-Stanton -Wilmington – Newark, DE:
Programs:
Allied Health and Medical Assisting Services
Biology Technician/Biotechnology Laboratory Technician
Cardiovascular Technology/Technologist
Clinical/Medical Laboratory Science and Allied Professions
Dental Hygiene/Hygienist
Diagnostic Medical Sonography/Sonographer & Ultrasound Technician
Electrocardiograph Technology/Technician
Emergency Medical Technology/Technician (EMT Paramedic)
Exercise Physiology
Histologic Technician, Histologic Technology/Histotechnologist
Kinesiology and Exercise Science
Medical Insurance Coding Specialist/Coder
Medical Radiologic Technology/Science- Radiation Therapist
Medical Transcription/Transcriptionist
Medical/Clinical Assistant
Mental and Social Health Services and Allied Professions
Nuclear Medical Technology/Technologist
Nurse/Nursing Assistant/Aide and Patient Care Assistant
Nursing/Registered Nurse
Occupational Therapist Assistant
Physical Therapist Assistant
Radiologic Technology/Science- Radiographer
Respiratory Care Therapy/Therapist
Respiratory Therapy Technician/Assistant
Substance Abuse/Addiction Counseling
Delaware Technical and Community College-Terry – Dover, DE:
Programs:
Allied Health and Medical Assisting Services
Dental Hygiene/Hygienist
Emergency Care Attendant (EMT Ambulance)
Emergency Medical Technology/Technician (EMT Paramedic)
Gerontology
Licensed Practical/Vocational Nurse Training
Medical Insurance Coding Specialist/Coder
Medical/Clinical Assistant
Mental and Social Health Services and Allied Professions
Nurse/Nursing Assistant/Aide and Patient Care Assistant
Nursing/Registered Nurse
Substance Abuse/Addiction Counseling