Medical Assistant Career Ladder
Medical assisting has a relatively short training period, and it can introduce you to a range of medical duties – and careers. Some individuals choose it as a lifelong career while others decide that they want to move into positions of greater responsibility. What are the options for you if you're a medical assistant who wants to move up the career ladder?
One option is specialty certifications or licenses – some states, for example, allow medical assistants to pursue licensing in limited radiology after a short training. The other option is to pursue higher education in either a clinical or administrative capacity.
Nursing
Become a Medical Assistant
Medical Assistant Career Resources
Many MAs successfully make the transition into nursing. Experienced medical assistants often find that coursework and clinicals are easier because of their background. This can make it less stressful to get through a program while working. Workplace supervisors and instructors from medical assisting courses can also provide good references for nursing school. The experiences can be fodder for essays and personal statements, provided you tie them to your values and your ability to succeed. Some nursing programs make admission decisions based on a point system; points may be awarded for prior healthcare experience.
Nursing programs generally award little, if any, advanced placement to medical assistants – at least in core nursing classes. That's partly because nursing programs are more theoretical, particularly at the RN level, and they emphasize assessment and decision making. Medical assistants who have completed programs at the associate's level, though, may have transferable credits in classes like composition and humanities. This can bring a BSN – a bachelor's level RN degree – a bit closer than you realize. Don't limit yourself to programs that advertise themselves as "bridge", but do ask about the transcript review process. (Even if you don't have a lot of general studies classes on your transcript, you may have the opportunity to test out of some classes through the CLEP program.)
<!- mfunc feat_school ->
Featured Programs:
Sponsored School(s)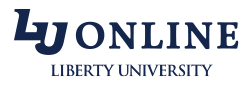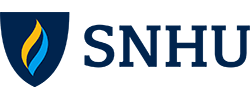 <!- /mfunc feat_school ->
Nursing programs typically have more stringent science and math prerequisites; grades in these classes can be important for program admission. Since there is sometimes a wait list for nursing programs, it can be good to start taking prerequisites as soon as you begin to consider nursing school.
Learn more about becoming a Registered Nurse.
Medical Coding
Medical assistants often handle both clinical and administrative duties; it is not uncommon to do a bit of coding on the job. MAs who get on-the-job training in billing and coding may have the opportunity to specialize and earn higher salaries.
The American Association of Professional Coders offers certification as a CPC, or Certified Professional Coder. This credential is geared toward coders who work in physician's offices – a setting that medical assistants tend to know very well. The exam is rigorous, and requires fluency with CPT and ICD-9-CM codes; one free retake is allowed. Candidates who pass the exam are given apprenticeship status until such time as they can verify two years' of coding experience or one year of experience and one year of education. Prospective coding specialists should be aware that, while coding is a growing field, it can be hard to land that first job without experience. If you're lucky enough to have some experience, you may well want to leverage it!
Explore becoming a medical billing and coding specialist.
Allied Health Management
Other medical assistants choose to stay in an allied health setting but move into supervisory roles. Having an associate degree can be an asset, having a bachelor's, an even greater one. Experienced medical assistants may want to pursue additional education in healthcare administration. Some programs, termed allied health management, build on the skills medical assistants learn during their initial training period. They are, in essence, degree completion programs.
In addition to education, employers will look for work experience and positive recommendations – managers are often promoted from within.
Read about health care management career paths.