Public Health Professionals are Meeting the Geographic Challenges in Wyoming: What can you do with a Public Health degree?
Wyoming's geography creates some health challenges, but public health professionals and other community members are working hard to meet them. There are many goals: Wyoming citizens are to have access to nutritious food and useful health information as well as disaster services, preventative health services, and other quality healthcare. Professionals are to have access to training opportunities and "promising practices" resources.
Select a Wyoming Public Health Topic:
Wyoming Public Health Infrastucture
The Division of Public Health is a part of the Wyoming Department of Health. The Division of Public Health counts the following among its units:
Prevention and Health Promotion Unit
Infectious Disease Epidemiology Unit
Maternal and Child Health Unit
Public Health Emergency Preparedness Unit
Rural and Frontier Health Unit
Many individual programs operate under the Department of Health. Healthcare Associated Infections, for example, is under the banner of the Infectious Diseases Epidemiology Unit. The Tobacco Prevention and Control Program is under the banner of the Prevention and Health Promotion Unit. The Healthy Baby Home Visitation Program is part of the Division of Maternal and Child Health.
<!- mfunc feat_school ->
Featured Programs:
Sponsored School(s)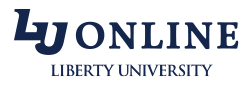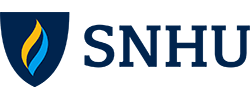 <!- /mfunc feat_school ->
Among the duties of the Rural and Frontier Health Unit is administration of the Community Services Block Grant. This requires periodic completion of a community needs assessment.
Wyoming Health Matters
The Wyoming Health Matters website includes data about Wyoming health indicators and how they measure up to Healthy People 2020 goals (http://www.wyominghealthmatters.org). It also includes information about promising practices.
Additionally, the site includes community health improvement plans for some Wyoming counties and/or health systems. Not-for-profit hospitals are, under the Affordable Care Act, required to complete community needs assessments. Health improvement plans have a dual effect: They can improve health and well-being and also contain costs. (It is far better to treat diseases at their earliest stages — or better still, to prevent them through reduction of risk factors like poor diet, tobacco use, and lack of activity.)
Hot Springs County focused on weight, activity, and consumption of fruits and vegetables. The planners noted a number of obstacles: for example, a population that included many who were living in poverty and were less able to afford healthy food. Among the components of the Hot Springs plan are Cen$ible Nutrition, Blue Zone testing, and buddy exercise programs. Community health plan partners include Hot Springs County Memorial Hospital, WIC, Wyoming cancer resource services, the school district, and park and recreations systems, among others.
The Cen$ible Nutrition Program, offered to qualifying individuals around Wyoming, teaches people how to cook and how to plan meals and purchase food when living on a tight budget. People who attend cooking classes receive free cookbooks.
Public Health Degree Programs
Wyoming does not currently have CEPH-accredited public health programs. However, the University of North Dakota is now offering its Master of Public Health program at a satellite location in Wyoming. There are currently two concentrations: population health analytics and health management and policy. Wyoming students may also consider online programs offered by out-of-state institutions or in-state programs in related fields such as health promotion.
All CEPH-accredited MPH programs have a common core. They teach students about social and behavioral principles as they apply to public health. They also teach epidemiology, biostatistics, environmental health science, and policy and management. Public health programs may also include a concentration. Offerings are diverse, ranging from applied epidemiology to health promotion and policy to global environmental sustainability and health.
Practicum is an integral part of the MPH experience around the nation. Some schools have extensive partnerships with local organizations. Many students identify practicum experiences on their own and then follow program procedures for setting learning goals and receiving credit. Online students will want to make sure that they can complete practicum experiences in their community (or in another feasible location).
Training is ongoing. The Region VIII Rocky Mountain Public Health Training Center is among Wyoming's resources.
Public Health Careers
For some positions, graduate degrees are the norm. The Infectious Disease Epidemiology Unit of the Wyoming Department of Health, for example, currently employs four surveillance epidemiolosts, all of whom have Master of Public Health (MPH) degrees. They have varying responsibilities, including vaccine-preventable diseases, foodborne diseases, zoonotic and vectorborne diseases, and healthcare-associated infections.
A person can also find public health employment opportunities at the bachelor's level. Among the public health positions posted in 2016 was Chronic Disease Prevention (CDP) Program Manager for the Wyoming Department of Health. Among the key duties was administration of a Centers for Disease Control and Prevention (CDC) grant for prevention and control of diabetes, heart disease, and their associated risk factors. The stated preference was for candidates with bachelor's degrees in related fields; the discipline might be public health or psychology, social services, public administration, or business administration. The Department of Health also sought some prior experience.
The following are examples of other recent postings.
Disaster Program Manager for the American Red Cross (Cheyenne): This is advertised as bachelor's level.
WIC Clinic and Regional Supervisor: The preference here is for candidates with nutrition-related degrees; public health nutrition is among those that can be considered.
People can become involved in public health at an early stage in their academic careers. One option is Americorps/ VISTA service projects. VISTA services projects require some college. Recent Wyoming positions have included Prepare Wyoming, which involves disaster preparedness, and Food for Thought, which involves helping people in 'food deserts' learn to produce food through means such as urban farming and food preservation.
Additional Resources
The Wyoming Public Health Association is an additional professional resource (http://www.wyomingpha.org).