Public Health in Wisconsin: Coalition building is the goal. See what you can do with a degree in Public Health
Many different professionals provide for the public health in Wisconsin. The greatest responsibility falls to the Wisconsin Department of State Health Services; it has the responsibility for statewide health improvement planning. Some responsibility also falls to local agencies and to third party organizations such as public health institutes, foundations, and schools of public health. Cross-cutting initiatives involve people in diverse settings, including childhood centers, hospitals, and corporations.
With so many people involved in promoting and safeguarding the public health, strong leadership is crucial. Coalition building is among the many roles of the public health professional. Other public health roles include epidemiologic investigation, environmental health investigation, and hospital-based infection prevention. Still other professionals are involved with policy analysis, health impact assessments, program administration, and development of public health campaigns.
Select a Wisconsin Public Health Topic:
Wisconsin Public Health Infrastructure
Public health is the responsibility of the Department of State Health Services and most specifically the Division of Public Health.
<!- mfunc feat_school ->
Featured Programs:
Sponsored School(s)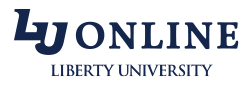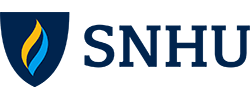 <!- /mfunc feat_school ->
Public health agenda planning is required under Wisconsin law. Wisconsin is in its third decade of health improvement planning. The current plan is "Healthiest Wisconsin 2020: Everyone Living Better, Longer". The goals are eliminating health disparities and improving health throughout the lifespan. The plan includes a number of pillar objectives; among them is creating capacity to carry out health impact assessments.
Pillar objectives require the cooperation of many organizations outside of the healthcare sector. Schools and childcare centers, for example, are expected to work in cooperation with other organizations to promote health in a variety of ways: everything from supporting vaccination and promoting healthy diet to providing the skills necessary to understand health information, carry out oral hygiene, and engage in non-violent conflict resolution.
Partners encouraged to use evidence-based practices. The Department of Health has collected resources (https://www.dhs.wisconsin.gov/hw2020/evidence.htm).
The Department of Health stresses that assessment and planning were the work of many stakeholders.
Wisconsin has five regional offices (https://www.dhs.wisconsin.gov/dph/regions.htm). Each is responsible for a number of counties and, in some cases, a number of tribes. There are many health departments (https://www.dhs.wisconsin.gov/lh-depts/counties.htm). Ten local Wisconsin health departments hold accreditation through the Public Health Accreditation Board.
Wisconsin state law also requires community health planning.
Wisconsin Public Health Institutes
Wisconsin boasts multiple public health institutes. The Institute for Wisconsin's Health Inc. is a provisional member of the National Institute of Public Health Institutes. Among its areas of expertise is helping local and tribal health departments navigate the national accreditation process. IWHI has supported tribal health departments in exploring service sharing as a way of building capacity.
The University of Wisconsin Population Health Institute is a member of NIPHI. The Population Health Institute carries out evaluation research for various governmental and nongovernmental organizations. Among the many projects is the Evidence-Based Health Policy Project, which supports lawmakers in their decision making. The County Health Rankings & Roadmaps team is working to rank the health of counties; they have ranked most – not just those located in Wisconsin but those around the nation. Their work helps people understand the many influences on health; it also helps them learn from each other. The team administers a national competition: the RWJF Culture of Health Prize.
Wisconsin Public Health Careers
The University of Wisconsin Population Health Institute was among the many Wisconsin organizations that posted public health career opportunities in late 2016. The organization sought an addition to its County Health Rankings & Roadmaps team. The minimum requirement was two years of post-bachelor's experience. (Principal investigators have much higher levels of education. One is an MPH and an MD; the other, an MHSA and a PhD.)
The following is a sampling of other positions from the same time period:
Program Manager for the UW Health Improvement Network Program: The incumbent was to have experience in a variety of applicable roles, including facilitation of interdisciplinary improvement teams. The bachelor's degree was listed as the minimum education level; a master degree was preferred but not necessary if experience was sufficient.
Director of Dane County Pathways Community HUB: The stated preference was for candidates with master's degrees in fields such as public health or nonprofit management.
Public Health Sanitarian II for Brown County: This position was listed as bachelor's level; the degree might be public health, environmental health, or biologic science. The agency also sought six months of prior experience as a sanitarian.
Hospital Infection Preventionist for Marshfield Clinic: For this position, it was necessary to have prior experience with epidemiologic investigations as well as prevention and control. A public health graduate might compete against individuals with degrees in disciplines such as nursing or microbiology. Degrees might be at the associate's or bachelor's level.
Public Education and Training
Students can tailor their coursework, practicums, and projects to prepare them for careers similar to those listed above – and many more. Public health degree programs provide a discipline-specific core and, in many cases, specialized coursework and experience. Wisconsin students can choose between several concentrations. A nationwide search reveals many more. The following are among the concentrations that are available either online or at physical campuses in Wisconsin:
Community Health Education
Health Management
Health Systems and Policy
Epidemiology
Environmental Health
Graduate programs typically provide more opportunities for specialization and career advancement. Students can enter master's programs with degrees in virtually any field. However, some provide a stronger foundation than others. The University of Wisconsin School of Medicine and Public Health notes that biological sciences and quantitative analysis offer strong preparation for its public health programs, as do social sciences that relate to population health.
Some master's programs value different types of experience such as prior experience in policy or in human service. Schools typically seek a resume and references as well as a statement of career goals.
There are opportunities outside academia to begin building one's resume. One option is Wisconsin HealthCorps, an AmeriCorps program (http://www.wpha.org/?page=WI_HealthCorps). HealthCorps members are based in community health centers. They are involved in various activities, including health education and coalition building.
Additional Resources
Information about state and local health programs is available from the Wisconsin Department of Health Services (https://www.dhs.wisconsin.gov).
Information about state public health institutes is available from the National Institute of Public Health Institutes (https://nnphi.org/about-nnphi/).
The Wisconsin Public Health Association is an additional resource (http://www.wpha.org).