Public Health Professionals in West Virginia Wear Many Hats: What are you going to do with a Public Health Degree in WV?
West Virginia faces significant health challenges. It has the second highest obesity rate in the nation and more than its share of chronic illness. The causes – and solutions – are complex. The West Virginia Bureau for Public Health stated in a 2016 document that health decisions must be understood within their greater context.
The state's public health professionals are working to combat chronic illness. They are also working to reduce environmental hazards, infectious disease, and injury. They wear many hats – epidemiologist, health educator, program administrator — but increasingly, they work together for common goals.
Select a West Virginia Public Health Topic:
West Virginia Public Health Infrastructure
The West Virginia Bureau for Public Health is part of the Department of Health and Human Resources. The Bureau is comprised of a number of units, among them the Division of Health Promotion and Chronic Disease, Division of Immunization Services, Health Statistics Center, and Office of Epidemiology and Disease Prevention.
<!- mfunc feat_school ->
Featured Programs:
Sponsored School(s)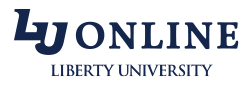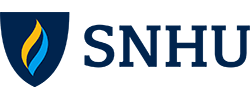 <!- /mfunc feat_school ->
There are local health departments in communities across West Virginia (http://www.dhhr.wv.gov/localhealth/Pages/default.aspx).
Tackling Chronic Disease
Like other states, West Virginia is engaged in long-term health planning. The Division of Health Promotion and Chronic Disease has created a strategic plan for combating obesity and chronic disease (http://www.dhhr.wv.gov/hpcd/Pages/default.aspx). The two are linked as obesity contributes strongly to preventable chronic disease — though there a number of other independent risk factors.
Estimates place the cost of obesity at $1.4 – $1.8 billion. The Division notes some of the causes. Some are predictable, for example, high consumption of sugary drinks, low consumption of fruits and vegetables, and failure to meet academic recommendations. Others may come as a surprise to the average citizen. Lack of sleep is correlated with obesity. Breastfeeding, on the other hand, offers protection years down the line.
Even adult dietary patters reflect complex environmental factors. Unhealthy foods, the report notes, often cost less than healthy ones. Fully 40 West Virginia counties can be considered food deserts. In these communities, it may be easier to get to a convenience store or fast food restaurant than a supermarket. This pattern contributes to eating a diet that is high in calories, but not so high in nutrition.
The document includes a number of specific objectives to be met by the year 2020 (or, in some cases, by 2019). Among them are the following:
Increase fruit and vegetable consumption by adults from 2.9 to 3.5 servings per day
Decrease percentage of adults with diabetes from 14.1% to 13%
Increase percentage of high school students taking daily PE from 30.7% to 40.0%
Among the strategies noted are promotion and support of breast feeding (including use of evidence-based curriculums), support of community food development systems such as community gardens and Farm to School, and increase in diabetes self-management programs.
Environmental Public Health in West Virginia
Sanitarians practice environmental public health. West Virginia sanitarians are licensed by the State Board of Sanitarians (http://www.wvlicensingboards.com/BoardOfSanitarians). Licensees must have education at at least the bachelor's level. Qualifying master's degrees can be credited as one of the two years of experience normally required for licensure. Public health and environmental science are among the potentially qualifying degrees. The sanitarian will, in all cases, need a training program of at least 300 hours.
Public Health Degree Programs
West Virginia students can pursue public health degrees at the baccalaureate, master's, and doctoral levels. Among the options are the following:
Occupational and Environmental Health Sciences
Social and Behavioral Health Sciences
Epidemiology
Biostatistics
Policy
If the program is accredited by CEPH, it will include some foundation in all of the above; they are sometimes termed core areas.
Prospective students who expand their search nationwide will find many options. The following is a sampling:
Health Informatics
Dental Public Health
Health Services Administration
Primary Health Care & Health Disparities
Some public health programs are conducted online. Whatever the course format, an MPH student can expect fieldwork and some type of culminating experience.
Public Health Careers
The government employs many public health professionals. Information about state employment can be found on the website of the West Virginia Division of Personnel (http://www.personnel.wv.gov/Pages/default.aspx). The state has set minimum education standards.
Employment as a Health Educator I requires a four year degree in a relevant field; the qualifying field may be public health, community health education, education, or even criminal justice. Health Educator II requires either a degree and experience or a master's degree in a closely related field like health education.
Public Health Investigator I requirements can be met with either a bachelor's degree or experience. A variety of degrees can be accepted; experience requirements, on the other hand, are quite specific.
Minimum requirements at the Epidemiologist I level can be met through a master's degree or a combination of 1) a bachelor's degree or nursing degree and 2) experience. The hiring agency can accept master's degrees in public health or epidemiology, as well as various other science disciplines (for example, veterinary science).
Employment as a Health and Human Resources Program Manager I will require either 1) a master's degree in the program area or 2) experience. Areas of assignment include environmental health, health planning, health promotion, and rural health, among others.
Many other organizations consider graduates with public health degrees. Among them are healthcare systems, nonprofits, and corporations. Universities hire public health professionals to carry out research and work in outreach programs (as well as to teach courses).
The following are examples of public health career postings from November of 2016:
Young Child Wellness Coordinator for River Valley Child Development Services
Health Data Analyst for the School of Public Health at West Virginia University
Research Industrial Hygienist for the Centers for Disease Control and Prevention Epidemiologist for WVU Corporation
Infection Control Preventionist for Wheeling Hospital
Project Operations Specialist for WVU Research Corporation
Additional Resources
The West Virginia Bureau for Public Health can be reached by email contact form (http://www.dhhr.wv.gov/bph/Pages/contact.aspx) or by telephone at (304) 558-2971.
The West Virginia Public Health Association is an additional professional resource (http://www.wvpublichealthassociation.org/). WVPHA has a nearly 100 year history.