Tailor Your Public Health Education Toward a Specific Career Path: This is Public Health in Washington
King County developed a public health campaign to teach children to prevent the spread of germs by doing as their favorite sports mascot does. The UW Huskies mascot is depicted getting a flu shot, the Mariners mascot covering his sneezes. Materials can be downloaded in multiple languages (http://www.kingcounty.gov/healthservices/health/communicable/mascots.aspx).
This is a part of the world of public health. Designing public health campaigns that meet the needs of particular audiences is one public health role. Other roles include disease surveillance, biostatistical analysis, environmental monitoring, program administration, and policy development. Future public health leaders can tailor their education toward particular career paths. Some positions require advanced degrees.
Select a Washington Public Health Topic:
Washington State Public Health Infrastructure
The Washington State Department of Health has responsibility for public health. Local health departments also provide a range of services.
<!- mfunc feat_school ->
Featured Programs:
Sponsored School(s)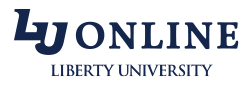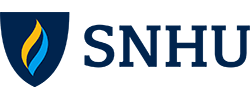 <!- /mfunc feat_school ->
The Washington State Department of Health is accredited by the Public Health Accreditation Board as are five local Washington health departments: the Benton-Franklin Health District, Kitsap Public Health District, Spokane Regional Health District, Tacoma-Pierce County Health Department, and Whatcom County Health Department.
Decision-making is data-driven. The Washington State Plan for Health Communities is the current state health improvement plan (http://www.doh.wa.gov/CommunityandEnvironment/HealthyCommunitiesWashington). It reflects the work of many stakeholders, among them, Healthy Communities Regional Hubs and Regional Hub Coalitions, Public Health Seattle-King County, and a number of other coalitions and partnerships, including the Diabetes Network Leadership Team and Washington CARES about Cancer Partnership.
Strategic domains include epidemiology and surveillance, health services, preventative services, and environmental approaches. Eliminating health disparities is an overarching priority area. There are eight other priority areas. The list includes healthy starts, social and emotional health, healthy eating, and safe and active environments. The plan identifies 23 strategies and provides sample activities. Implementing these strategies will take the work of many partners.
The Department of Health website also provides data from a number of other programs and initiatives, past and present. The Essentials for Childhood Initiative focuses on Adverse Childhood Experiences, or ACEs (http://www.doh.wa.gov/CommunityandEnvironment/EssentialsforChildhoodInitiative). The initiative involves both the Department of Health and the Department of Early Learning. The 2015 annual report notes that repeated stresses can cause health issues as well as behavioral and learning issues, and that the effects can be lifelong. The effects can be mitigated, however, through stable environments and relationships. Committee members represent many organizations, including Fight Crime: Invest in Kids, the Foundation for Healthy Generations, Community Cafe Collaborative of Washington, Coordinated Care, and the University of Washington, Center for Child and Family Well-Being.
Washington received nearly $10 million in funding through the Community Transformation Grant between 2011 and 2013. The DOH website includes success stories as well as data. Among those profiled: a woman who took the Washington State University Extension Diabetes Prevention Program after losing her mother and brother to complications of diabetes. An unexpected benefit: She became so fit that she could jog eight miles – at age 71.
Public Health Institutes
Policy analysis is not always the work of governmental agencies. Governmental agencies may themselves contract with public health institutes or other third party organizations. The Northwest Center for Public Health Practice is an affiliate of the National Network of Public Health Institutes (http://www.nwcphp.org). The NWCPHP provides services to state and local governments in Alaska, Idaho, Montana, Oregon, and Wyoming, as well as Washington State. The Center employs more than 45 people, many of whom are faculty or staff of the University of Washington.
Public Health Degree Programs
Washington State boasts one CEPH-accredited school with many program options from the bachelor's to the doctoral level. A nationwide search reveals many more optoins. Some public health programs are available online.
Some public health concentrations correspond to the core areas of biostatistics, epidemiology, environmental health science, behavioral health science, or policy and administration. There are many variants. Biostatistics and epidemiology are sometimes combined into one major course of study; some programs focus on a particular type of epidemiology such as maternal child epidemiology. Some programs separate policy and administration or focus on particular issues such as global public health or health disparities. There are many courses of study possible. Health Metrics & Evaluation, Public Health Genetics, and Peace Corps International are among those offered in Washington State.
A CEPH-accredited program will include coursework in the range of public health areas, regardless of concentration or emphasis. CEPH accreditation is not mandatory but will advance some career goals. Programs in certain sub-disciplines may have different program-level accreditation, for example, ABET. Institutional accreditation is fundamental in all instances.
Training is not all academic. It often begins before admission to a formal public health program. Public health schools typically consider experience and career goals as well as academic experiences.
Practicum and internship experiences can be instrumental in launching a career. One recent UW public health graduate received a job at the Pacific Northwest Agricultural Safety and Health Center after interning there. In a sense, though, his career began far earlier. He was a migrant farm worker during his growing up years.
Public Health Career Paths
Public health is a broad discipline, with opportunities for individuals with varying skills and educational levels. The following are examples of career postings from late 2016:
Senior Health Data Analyst for Washington Health Alliance
Senior Program Manager for the Max Foundation
Health Education Resources Coordinator for the University of Washington Medical Center
DSHS Social and Health Program Consultant for the State of Washington
SNAP-Ed Program Manager for Washington State University
Environmental Health Specialist for Snohomish Health District
Health/Emergency Response Program Specialist for Whatcom County
Health Educator for MultiCare
Managing Director for the Washington State Association of Local Public Health Officials
Hepatitis Team Lead Epidemiologist for Seattle/ King County
Positions require varying amounts of prior experience. Individuals who have completed advanced degrees in the recent past sometimes accept fellowships. One recent UW Public Health Genetics PHD is currently completing a fellowship at the Fred Hutchinson Cancer Research Center, researching cancer risk and cancer survival.
Additional Resources
The Washington State Public Health Association is an additional resource for advocacy and professional development (http://www.wspha.org).