Vermont is Achieving Their Public Health Goals: Where you can apply your Public Health Degree
Vermont is consistently ranked among the healthiest states by the United Foundation. Even so, population health could be much better. Vermont has set goals for continued improvement in many areas, even when rates and percentages are a few points higher than those of the nation as a whole. Vermont public health professionals are working in cooperation with other community partners to achieve a wide range of goals.
Select a Vermont Public Health Topic:
State Public Health
State public health is the responsibility of the Vermont Department of Health (VDH). The following are among the many programs:
Vermont WIC
Environmental Public Health Tracking
Child Health Improvement Program
Vermont Early Hearing Detection and Intervention Program
Tobacco Control Program
Healthy Homes Lead Poisoning Prevention Program
<!- mfunc feat_school ->
Featured Programs:
Sponsored School(s)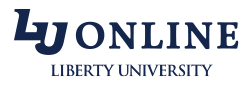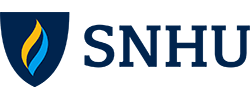 <!- /mfunc feat_school ->
Vermont Population Health Planning
Healthy Vermonters 2020 represents a third decade of state health assessment (http://healthvermont.gov/hv2020/index.aspx). There are a total of 122 indicators, organized into the following topic areas:
Healthy Life
Behaviors, Environment, and Health
Diseases and Health Conditions
Providing for Public Health
Public Health Preparedness
The following are examples of health indicators across topic areas:
Percentage of people who eat at least three servings of vegetables a day
Percentage of pregnant women who do not smoke
Percentage of people who delay medical care, dental care, or prescriptions or cannot obtain care
Percentage of people with asthma who received a written management plan
Percentage of people with diabetes who have annual dilated eye exams
Percentage of schools with systems to manage indoor air quality
Amount of time it takes the public health unit to release official information about public health emergencies
The percentage of women who do not smoke was among the areas where Vermont was behind the nation at the time baseline data was compiled.
The health assessment document notes the areas where smoke-free laws are in place and those where they aren't. At the time the document was created, there was a law banning smoking on public transportation but not in vehicles carrying children.
The state goal-setting document is known as the State Health Improvement Plan, or SHIP; this is an acronym in common usage around the nation. The 2013 to 2017 SHIP aims to do the following:
Reduce chronic disease
Reduce the percentage of people who suffer from, or are at risk from, substance abuse or mental illness
Increase the percentage of children who receive immunizations
The SHIP plan notes various interventions designed to meet goals. Among them are the following:
Implementing wellness programs at Community and Rehabilitation Treatment (CRT) programs
Providing communities with technical assistance for tobacco cessation activities
VDH is the lead organization for many, but not all, interventions. The SHIP plan cites many partners.
The Vermont Department of Health is accredited at the state level by the Public Health Accreditation Board. Health assessment and planning is a big part of the accreditation process.
Public Health Education in Vermont
There are many different areas to focus on from creating health promotion campaigns to carrying out research, surveillance, or statistical analysis to advocating for policy changes. Public health degree programs cover the same core areas, among them, epidemiology, environmental health science, and health policy and administration. However, they also offer a wide variety of specialized coursework and practical learning opportunities.
An MPH student should expect to spend some time carrying out real world duties; this is termed practicum. Students often complete practicum and internship experiences in their own communities. However, some choose to travel. In some cases, this is because they have been selected for prestigious national internships such as those sponsored by the Centers for Disease Control. In other cases, it is because the intern wants to broaden his or her experiences through international travel. Some programs emphasize global health. The following are among the other concentrations:
Health Leadership
Applied Epidemiology
Health Services Administration
Maternal and Child Health
Program-level accreditation through CEPH is validation that the program has met discipline-specific standards. While Vermont does not have CEPH-accredited programs, there are programs in neighboring states and online.
The Vermont Public Health Association, state affiliate of the American Public Health Association, supports comprehensive education and training for those entering the public health field as well as continuing public health education and cultural training for health professionals.
Public Health Careers
Public health is a broad discipline that encompasses diverse career paths. Employers may set minimum degree levels or accept various combinations of education and experience. The following are examples of public health career opportunities in Vermont, drawn from October and November 2016 job postings:
Chronic Disease Program Specialist for the Division of Health Promotion and Disease Prevention: The incumbent would assist the tobacco control team. The minimum amount of experience cited was dependent on education. With a master's degree in a field such as public health, public administration, or health education, the minimum experience was one year.
Opiate Policy Operations Manager for the City of Burlington: The City sought someone who perceived the opiate issue in a particular way: as a public health crisis that required a variety of interventions. The preference was for candidates with master's degrees in fields like public health or public policy, but two years of experience could be credited as a year of education. The incumbent would work alongside many different professionals, from epidemiologists to police.
Mission Delivery Program Manager for the American Cancer Society: Here again, master's level education was desired but not mandated. Public health and health/ insurance management were listed as desirable fields.
Rise VT Supervisor: This bachelor's level position entailed providing health promotion leadership.
Additional Resources
The Vermont Public Health Association provides advocacy as well as educational opportunities (https://vtpha.org/vtpha-staff.php).