A New Era in Utah's Public Health: Changes, goals and how your degree in Public Health may apply
Public health in Utah, as in much of the country, has entered a new era of information and evidence-based practice, but is challenged by the increased burden of chronic disease and emerging issues such as drug-resistant organisms. Public health professionals work in specialized roles, carrying out activities like disease surveillance, program planning and evaluation, and public health education and outreach.
Select a Utah Public Health Topic:
Utah Public Health Infrastructure
The Utah Department of Health has the primary responsibility for public health. The following are among the major units:
Division of Disease Control and Prevention
Division of Family Health and Preparedness
Division of Medicaid and Health Financing
Center for Health Data and Informatics
The Division of Disease Control and Prevention includes several bureaus that may be of interest to public health professionals. Among them are the Bureau of Health Promotion and the Bureau of Epidemiology. The Bureau of Maternal and Child Health, Bureau of Children with Special Healthcare Needs, and Bureau of Emergency Medical Services and Preparedness are under the banner of the Division of Family Health and Preparedness
<!- mfunc feat_school ->
Featured Programs:
Sponsored School(s)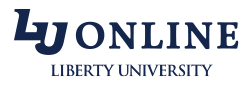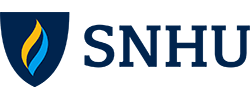 <!- /mfunc feat_school ->
The Bureau of Health Promotion includes among its programs Baby your Baby, Chronic Disease Genomics, and Tobacco Prevention & Control, as well as the Utah Council for Worksite Health Promotion.
Epidemiologists carry out disease surveillance for a wide range of illnesses. Epidemiology is often pursued as a graduate-level public health concentration. The Bureau of Epidemiology has, for the past several years, published a Healthcare Associated Infections Annual Report. Healthcare Associated Infections (HAIs) are infections that people contract when they are in the hospital or are receiving treatment at other settings. The Department of Health is currently receiving funding from the Centers for Disease Control and Prevention to assist with management of HAIs and related issues like multi-drug resistant organisms.
Utah also has 13 local health departments (http://www.ualhd.org/index.html). The Davis County Health Department, Salt Lake County Health Department, and Tooele County health departments are accredited by the Public Health Accreditation Board.
Public Health Education
Utah has multiple public health degree programs offered at the bachelor's, master's, and PhD levels. There are several generalist or joint degree options at the master's level. Bringham Young offers bachelor's courses in sub-disciplines such as health promotion and epidemiology. A nationwide search will reveal many more programs, some of which are at the bachelor's level, some of which are conducted online. Many accredited public health programs use the Public Health Application Service (SOPHAS) application process.
The following are among the concentrations that are available nationwide:
Health Services Administration
Prevention Science
Environmental Health and Toxicology
Maternal and Child Health
Biostatistics and Epidemiology
A school may be known for doctoral or faculty research in particular areas of public health. Students may have the opportunity to participate in research as well as practice-oriented practicum or internship experiences.
The Utah Public Health Association recently profiled a public health student and the path she had taken, beginning when her interest was sparked by a 10th grade health class (http://upha.org/enews/2016-10enews.html). Some time after earning her bachelor's in health promotion, the student enrolled in an MPH program. Her early experiences have included far more than coursework. She completed an internship with the Utah Department of Health as an undergraduate and then went to work for them as a research assistant. As an MPH student, she works as a teaching assistant and is active in student organizations.
Public Health Careers
Public health professionals are hired into specialized positions which may involve providing leadership for a particular unit or program or even carrying out epidemiologic investigations for a particular type of disease. The following is a sampling of Utah positions from October of 2016:
Health Program Specialist I for the Utah Department of Health Bureau of Epidemiology
Health Promotions Specialist – Senior for Intermountain Healthcare
HIV Epidemiologist for the Bureau of Epidemiology
Health Educator for the University of Utah
Controlled Substance Database Program Manager for the State of Utah
Health Program Coordinator for the Department of Health (Ryan White Program)
Health Specialist for Mountainland Head Start
Job postings may or may not state a required degree level. Some allow for equivalency. At the University of Utah, the bachelor's was cited as the expected educational level for health educator, but two years of experience could be credited as a year of academic experience. The State of Utah noted a preference for Controlled Substance Database Program Manager candidates who had bachelor's degrees that prepared them to deal with public health issues, a further preference for those who had studied public health at the master's level.
Employers seek track record and proven skills. Experience may begin with formal practicum. National service programs are also open to those who have not yet earned a bachelor's degree. Recent examples include Utah Maternal and Child Health AmeriCorps and Utah Healthcare Corps – AmeriCorps. This type of program can be a source of educational moneys.
Among the many skills that employers may value is bilingualism.
Additional Resources
Interested individuals will find information about Utah health on the Public Health Indicator Based Information System, or IBIS (https://ibis.health.utah.gov/).
The Utah Public Health Association is an additional professional resource (http://upha.org). UPHA has a 100 year history.