Public Health in Tennessee: Public Health Degree Graduates are Working to Make Critical Changes
The Tennessee Department of Health (TDH) stated in its 2015 state health plan update that the country is facing an epidemic of preventable disease, driven by too little physical activity and too many calories, and by exposure to tobacco, nicotine, and other substances. Healthcare accounts for about 10% of health, genes for about 30%. Health is influenced by many other things, including environment, economic determinants, and behaviors. Current problems, TDH contends, are unsolvable by healthcare – or by healthcare spending. Solutions have to come from "upstream" – just as they did with the issue of clean drinking water years earlier.
There are many professionals working to make critcal changes in Tennessee. Those who work upstream are not necessarily clinicians. Some hold MDs or other clinical credentials. Others are trained to research, mine statistics, analyze, educate, and build coalitions. Leaders have different backgrounds. Some come from the state's universities.
Select a Tennessee Public Health Topic:
Tennessee Public Health Infrastructure
The Tennessee Department of Health has the primary responsibility for public health in Tennessee. The following are among the major units:
<!- mfunc feat_school ->
Featured Programs:
Sponsored School(s)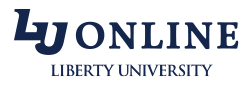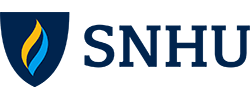 <!- /mfunc feat_school ->
Division of Minority Health and Disparity Elimination
Division of Health Planning
Division of Family Health and Wellness
Division of Environmental Health
Division of Policy, Planning, and Assessment
The following are among the many programs:
Environmental Epidemiology Program
Childhood Lead Poisoning Prevention Program
Comprehensive Cancer Control Program
Violence and Injury Prevention Program
Help Us Grow Successfully (HUGS) Program
Tennessee has a state health plan in place (http://tn.gov/health/article/state-health-plan). Although the Tennessee Department of Health has been utilizing state plans since 2009, there have been changes in emphasis over the years. In 2014, there was a shift from emphasizing healthcare to emphasizing population health.
Funding from the U.S. Center for Medicare and Medicaid Innovation has bolstered capacity for population health improvement planning. Tennessee received a Round II Test Award in 2015. The purpose is to test innovation.
The Tennessee Department of Health partnered with five Tennessee public health academic programs as well as TennCare (the state Medicaid program) to create the current edition of the plan. Each school worked on a different topic: perinatal health, child health, obesity, tobacco usage, or diabetes. A wealth of recommendations were generated.
Among the recommendations to improve child health was implementing a Community-Centered Health Neighborhood approach that would coordinate traditional healthcare with community-based prevention. The goal would be to meet those needs that sometimes "slip through the cracks" and don't get met through healthcare or social services. The Department of Health cites evaluation of the Group Health Cooperative patient-centered medical home model, noting that is has been estimated that for each $1.00 spent on the patient-centered medical home, $1.50 is saved.
The Department of Health participates in initiatives that involve people and organizations outside the healthcare sector. "Healthy Places" focuses on the connections between environment and health. The Tennessee Department of Education and Tennessee Department of Transportation are listed among the partners for the Tennessee Healthy Places initiative, as are regional planning organizations like the Chattanooga Regional Planning Agency, Cumberland Region Tomorrow, and East Tennessee Quality Growth.
The Governor's Foundation for Health and Wellness recognizes organizations and individuals that make contributions to a healthy Tennessee. Healthier Tennessee Workplaces (http://healthiertn.com/public/files/HTN-Recognizes-Workplaces-Release.pdf) are workplaces that have wellness programs in place. Among the things that employers can do are provide smoke-free work spaces, increase access to healthy foods on-site, encourage activity, and offer smoking cessation programs and screenings. The Healthier Tennessee website includes tips for worksites, families, and places of worship. Individuals can download an app to guide them in making healthier choices.
Tennessee Public Health Degree Options
Tennessee public health students will find degree options from Bachelor of Science in Public Health (BSPH) all the way up to Doctor of Public Health (DrPH) or PhD. Public health draws from multiple disciplines, including environmental science, behavioral science, and biostatistics. Students should expect a foundation in all core concepts. They may concentrate their studies in a particular area, such as one of the following:
Health Services Administration
Community Health Education
Epidemiology
Global Health
Health Systems and Policy
Some students opt for joint degrees. The following are among the options: MPH-JD, MPH-MD, and MPH-PharmD. Many high level leaders do have dual credentials– often holding one credential at the doctoral level. The Tennessee Commissioner of Health, for example, is both an MD and an MPH.
Public health schools do more than offer classes, supervise practicum experiences, and grant degrees. Tennessee's schools have a significant role in researching the state's health status and making policy recommendations. Schools forge partnerships focused on everything from Appalachian health to global health. They carry out research on topics ranging from skin cancer prevention to obesity. Schools that have PhD programs often have very active research communities.
Training and education are ongoing and can take many forms. Professionals can earn graduate certificates in areas like health analytics. Tennessee LIFEPATH is among the training resources for those already out in the field.
Public Health Employment
Public health professionals work for government agencies, hospitals, public health institutes or foundations, other nonprofits, and for-profit corporations. They have a wide range of specialized duties. The following are examples of recent postings:
Health Policy Services Analyst for the MidSouth Practice Transformation Network Transforming Clinical Practice Initiative
Disaster Program Manager for the American Red Cross (Nashville area)
Health Education Consultant for AllStaffMED
Communicable Disease Investigator for the Metro Nashville Public Health Department
Epidemiologist for the State of Tennessee
Project Coordinator – Consortium Initiatives for St. Jude Children's Research Hospital
Health Policy/Services Analyst (Pediatric Cardiology)for Vanderbilt University Medical Center
Environmental Health Specialist for the Tennessee Department of Health
Postings also reveal opportunities for individuals at the beginning stages of their careers. A recent example is Loudon County Health Improvement Council II AmeriCorps.
Additional Resources
Tennessee has many local health departments (http://tn.gov/health/topic/localdepartments). The Knox County Health Department is accredited by the Public Health Accreditation Board (PHAB). Local accreditation requires a Community Health Assessment and Community Health Improvement Plan.
The Tennessee Institute of Public Health is a provisional member of the National Network of Public Health Institutes (https://nnphi.org/member/tennessee-institute-of-public-health/?parent_id=60).
The Tennessee Public Health Association is a state professional organization (http://tnpublichealth.org). It has been chartered since 1939.