Public Health Professionals are Forging Partnerships in South Carolina: What can you do with a Public Health Degree in South Carolina?
South Carolina public health professionals are forging partnerships across sectors to meet health challenges, for example, reducing the risk factors that lead to chronic disease. Other public health professionals carry out surveillance of infectious disease and environmental health risks. Leaders often have high levels of education.
Select a South Carolina Public Health Topic:
South Carolina Public Health Infrastructure
The South Carolina Department of Health and Environmental Control (DHEC) has primary responsibility for public health in South Carolina. The following are among the units:
Division of Healthy Aging
Bureau of Community Health and Chronic Disease Prevention
Bureau of Maternal and Child Health
The following are among the many programs:
<!- mfunc feat_school ->
Featured Programs:
Sponsored School(s)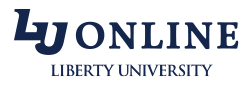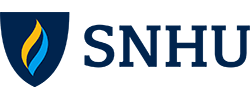 <!- /mfunc feat_school ->
Beach Monitoring Program
Environmental Public Health Tracking Program
Arthritis Prevention and Control Program
Supplemental Nutrition Assistance Program Education (SNAP Ed)
School-based Dental Prevention Program
Public health involves many organizations. South Carolina boasts a number of coalitions and initiatives aimed to counter public health issues like obesity and physical activity. Organizations may receive funding from different sources to carry out special projects.
The Active Community Environments (ACE) Special Project was funded through the Preventative Health and Health Services Block Grant. Six counties identified issues such as obstacles to walking, biking, or utilizing trails. Each county limited the scope of the project to meet its own geography and needs. Lexington County, for example, based its interventions on walkability assessments carried out in Cayce and Springdale. Among Cayce's activities was making riverfront trails more usable by adding mile markers and placing signs to help hikers find their way.
Working Well is an ongoing project that focuses on creating wellness environments at workplaces. Workplaces have an influence on worker's activity levels as well as their food consumption and tobacco exposure.
Public Health Degree Programs
Public health draws from a diverse knowledge and skills base which includes health promotion, epidemiology and biostatistics, policy and administration, and environmental health. Students who enroll in programs that are accredited by the Council on Education for Public Health (CEPH) can expect a foundation in all core areas. They can opt for in-depth education and training in one or more core areas. Program choice has some bearing on future opportunities; for some employers it is less important that the degree is titled "public health" than that the student has developed expertise with specialized skill sets (such as statistics) or has prior experience in areas such as health promotion.
It can help to have some experience even before program application. HOSA provides some of the earliest opportunities for health career exploration (http://www.schosa.org/). South Carolina students may participate in leadership conferences as early as middle school.
South Dakota boasts multiple accredited degree programs. The following are among the available concentrations:
Biostatistics
Health Promotion, Education and Behavior
Environmental Health Science
Industrial Hygiene
Physical Activity and Public Health
A nationwide search reveals many more programs, some of which offer very specialized concentrations. The following is a sampling:
Applied Public Health Informatics
Health Care Outcomes
Child and Adolescent Health
American Indian Public Health
Global Health Leadership
Many programs offer their coursework online. Master's students can expect to complete a practicum experience in their community or, in some cases, in a distant one.
Schools of public health carry out research and outreach projects that impact the greater community. The following are among the programs and centers operating out of the University of South Carolina School of Public Health:
South Carolina Institute of Medicine and Public Health
South Carolina Cancer Disparities Community Network-II
South Carolina Rural Health Research Center
Center for Environmental Nanoscience and Risk (CENR)
Center for Research in Nutrition and Health Disparities
Among the current or recent projects of the Institute of Medicine and Public Health are the State Forum to Advance Health Systems Transformation, SCaledown, and Sodium Intake Reduction Strategy Development.
The Institute of Medicine and Public Health worked with the South Dakota Department of Health and Environmental Control to create a strategy for reducing sodium intake. The resulting document cites the work of the Institute of Medicine (IOM) and the Centers for Disease Control and Prevention (CDC) as well as notable legislation and policy carried out by other states. It also notes innovations carried out in South Carolina communities. In Greenville County Schools, cafeteria workers attended "culinary training camp" where they learned cooking techniques that would allow them to use less processed food and less salt. Culinary Creations Schools attained the Gold Level of Distinction through the U.S. Department of Agriculture (USDA) Healthier U.S. Schools Challenge.
Public Health Career Opportunities
A 2016 job search reveals that many employers have a preference for candidates with education at the graduate level, whether in public health or another relevant field. The following positions all note that a bachelor's is required and a master's preferred:
Vice President, Population Management for BlueCross BlueShield of South Carolina: Qualifying degrees include public health and health administration, among others.
Program Director for the Carolinas Center for Medical Excellence: Public health and nursing are among the qualifying fields.
Healthcare Quality Management Director for AmeriHealth Caritas: Public health and nursing are again noted.
Associate Quality Practice Advisor for WellCare: Here public health and psychology are among the degrees noted.
AET Coordinator for LRADAC (nonprofit): Public health and community-based social work are among the potentially qualifying degrees.
For some careers, educational standards are set even higher. A recent example is Biostatistician – Public Health Sciences for the Medical University of South Carolina. Here doctoral education is preferred, though a master's may be accepted. The master's should be in a field like biostatistics or statistics (Generalist MPH programs might not provide the required preparation.)
In some cases, professional certifications prove helpful. Spartanburg Regional Healthcare System recently sought a Health and Wellness Specialist with a bachelor's degree in public health, health promotion, exercise science, or nursing. ACSM was certification noted as desirable.
Additional Resources
The South Carolina Public Health Association is the state affiliate of the American Public Health Association (http://www.scpha.com).
SCHPA has a Student Section which strives to connect students with opportunities in many areas, including education, funding, and service. The following are among the other SCHPA sections:
Alcohol, Tobacco, and Other Drugs
Health Administration
Nutrition
Public Health Nursing
Environmental Health
Health Education
SCPHA can be reached by email contact form (http://www.scpha.com/contact_us) or by telephone at (803) 736-9461.