Working Together Toward a Common Goal:
What can You do with a Public Health Degree in Rhode Island?
Rhode Island public health professionals work for a variety of organizations, including governmental agencies, nonprofits, and healthcare systems. Many individuals are working together toward a common goal: treating health issues at early stages – ideally, before they occur.
Select a Rhode Island Public Health Topic:
Rhode Island Public Health Infrastructure
The Rhode Island Department of Health carries out a range of services related to disease surveillance, health promotion, environmental monitoring, and professional regulation. The following are among the major units:
Center for Acute Infectious Disease Epidemiology
Center for Health Data and Analysis and Public Health Informatics
Center for Preventive Services
Center for Health Disparities and Access to Care
Center for Chronic Care and Disease Management
Center for Emergency Preparedness and Response
Many individual programs operate under the banner of the Department of Health. The Center for Chronic Care and Disease Management, for example, includes the Arthritis Program, Asthma Control Program, Living Well Rhode Island Program, and Women's Cancer Screening Program, among others.
<!- mfunc feat_school ->
Featured Programs:
Sponsored School(s)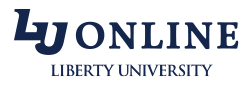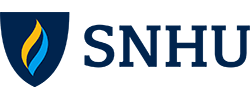 <!- /mfunc feat_school ->
Public health is increasingly data-driven. The Department of Health can, for example, provide detailed information about chronic diseases such as diabetes. Interested individuals can learn how diabetes rates are impacted by gender, weight, race/ ethnicity, and educational status. They can find links to relevant programs and to partner organizations. The Department of Health is joined by a number of partners, among them, the Rhode Island Diabetes Council, Rhode Island Chronic Care Collaborative, the Greater Providence YMCA Diabetes Prevention Program, and the Diabetes Education Partners of Rhode Island.
The Rhode Island Department of Health is accredited by the Public Health Accreditation Board. In order to achieve accreditation, a state or local health department must carry out a comprehensive assessment and go through a goal setting processing.
Public Health professionals may also be interested in programs carried out by the Rhode Island Department of Human Services. The Division of Elderly Affairs is among the major units. DHS is responsible for the Refugee Assistance Program and the Supplemental Nutrition Assistance Program (SNAP).
The Department of Health is a starting place for programs that are under the DHS banner. A person will find links to SNAP and Meals on Wheels on the "Healthy Eating" section of the DOH website.
Public Health at the Local Level
There's also a lot going on at the local level. The Department of Health is collaborating with the Centers for Disease Control and Prevention to support ten Health Equity Zones , or HEZs (http://www.health.state.ri.us/projects/healthequityzones/). In the first year, HEZs completed needs assessments. Now they are working on various projects, for example, increasing access to nutritious, locally grown foods, developing recreational areas, and offering health-related programming. Each HEZ has a "backbone agency". Program leads and evaluators are, to the most part, professionals with education at the master's level.
Providence is a finalist in the Healthiest Cities challenge, a national competition. The Providence project involves providing supportive services to individuals who are re-entering the community after incarceration through a transitions clinic (http://www.healthiestcities.org/map/providence-rhode-island).
Public Health Degree Options
Prospective leaders may wish to pursue a Master of Public Health (MPH) or other closely related degree. Some schools of public health award a Master of Science degree; this may be more focused on research or academia. Students can also earn public health degrees at the bachelor's level – or the doctoral level.
Rhode Island boasts one school of public health that is accredited by the Council on Education for Public Health (CEPH). Additional programs are offered through online programs and through programs located in neighboring states.
Public health programs cover a common core which includes epidemiology, environmental health concepts, and social and behavioral science concepts (as they relate to public health). A concentration is optional. There are many possible concentrations, among them the following:
Global Health
Environmental Health
Epidemiology
Health Services Research
Health Promotion
Public Health Practice
Population Health Analytics
The master's internship is a chance to gain real world experience and make connections. Some students complete projects in their own community while others work with their schools to design learning projects that they can complete while working in competitive out-of-state internships. Still others opt for international placements.
Doctoral students at the Brown School of Public Health in Providence have explored the following among their dissertation projects: how partnerships with skilled nursing facilities impact re-hospitalization rates, how Medicare Advantage disenrollment affects end-stage renal patients, how EHR data can be used to determine when people with HIV should begin treatment.
Public health training is ongoing. The Region I New England Public Health Training Center is among Rhode Island's training resources.
Public Health Careers
Among the Rhode Island Department of Health positions advertised in late 2016 are the following: Principal Public Health Program Specialist, Assistant Program Administrator, and Public Health Epidemiologist.
Public Health Epidemiologist is a master's level position. The agency seeks a relevant degree like Master of Public Health or Master of Preventive Medicine.
A typical way of meeting requirements for Principal Public Health Program Specialist is to hold a degree in a field like public health or public administration and also have prior supervisory experience in public health promotion. Other combinations of education and experience can be considered.
Standards for Assistant Health Program Manager might be met through a degree in public health or in healthcare, public, or business administration, along with prior administrative experience.
The following are examples of other public health positions advertised during late 2016:
Tobacco Free Rhode Island Network Coordinator for the American Lung Association of the Northeast: A candidate was expected to have a bachelor's degree in a field like public health or social sciences.
Manager of Program Evaluation for Neighborhood Health Plan of Rhode Island: A bachelor's degree was required, a master's preferred.
Program Administrator – Healthcare Associated Infection Prevention: Here, too, the master's was the preferred degree level.
Additional Resources
The Rhode Island Public Health Association is an additional professional resource (http://www.ripha.org/).