Promoting and Protecting Health Care in PA: What can you do with a Public Health Degree in Pennsylvania?
Pennsylvania public health professionals are employed in the private and public sectors. Many work across sectors to support cross-cutting initiatives. Others work behind the scenes, carrying out epidemiological or environmental health investigations. Some are also clinicians.
Select a Pennsylvania Public Health Topic:
Pennsylvania Public Health Infrastructure
The Pennsylvania Department of Health is the primary governmental agency entrusted with protecting and promoting the state's health. The following are among the bureaus:
Bureau of Communicable Diseases
Bureau of Epidemiology
Bureau of Emergency Medical Services
Bureau of Health Promotion and Risk Reduction
Bureau of Women, Infants, and Children (WIC)
The Pennsylvania State Health Improvement Plan 2015 – 2020 provides a roadmap for improving health at the population level (http://www.health.pa.gov/Your-Department-of-Health/Offices%20and%20Bureaus/Health%20Planning/Pages/State-Health-Improvement-Plan). The plan sets objectives in three priority areas:
<!- mfunc feat_school ->
Featured Programs:
Sponsored School(s)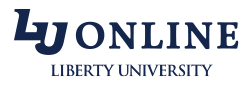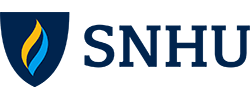 <!- /mfunc feat_school ->
Primary care and preventative services
Physical activity, nutrition, and obesity
Mental health and substance use
Specific objectives are supported by strategies and suggested activities. The Department of Health has listed lead agencies and organizations for the various strategies and has also noted prospective partners. The Department of Agriculture and the Bureau of WIC, for example, are among the lead agencies working to increase consumption of fruits and vegetables. Local health departments and state food banks are among the potential partners. The Farmers Market Nutrition Program and the Penn State Extension Program "Dining with Diabetes" are listed among the state's assets.
The Department of Health employs hundreds of professionals in scientific and administrative roles. Among the positions that were noted as "hot jobs" in 2016 are Epidemiologist and Epidemiology Research Associate. The epidemiologist role, as practiced within the Pennsylvania Department of Health, is doctoral level. The degree may be in public health, epidemiology, medicine, or even dental or veterinary medicine; other relevant PhD degrees can be accepted if the individual also has a master's degree in epidemiology. Epidemiology Research Associate, meanwhile, is a master's level designation.
Epidemiology Program Specialist may be bachelor's or master's level; minimum experience depends on degree level. There are multiple ways to meet minimum standards for Public Health Program Administrator and Program Manager; minimum experience requirements may range from one year to six years, depending on educational level.
The DOH website includes information about the total number of positions in different roles (http://www.health.pa.gov/Your-Department-of-Health/Administrative/Employment/Pages/Jobs-.aspx#.WA1DJ_krJdj).
Public Health Degree Programs
Pennsylvania boasts public health degree programs at the bachelor's, master's, and doctoral levels. Bachelor's options include global health, community health, and health services administration; there are also generalist options. Master's options include infectious diseases and microbiology, health policy and management, and epidemiology and biostatistics, among others. Graduate students may pursue dual degrees such as MPH-JD, MPH-PharmD, and MPH-SW. There are many more program options offered by schools around the nations; some have online coursework options.
A student who studies at the graduate level will be required to complete a substantial field experience. Practicum activities are highly variable. The student may be able to arrange his or her own internship, whether locally or distant. However, the student will need to go through the proper channels to determine that the program will meet the objectives of his or her chosen program. Some schools have partnerships with many local agencies and organizations.
The University of Pittsburgh has provided a list of sample internships offered through local organizations (including governmental agencies and a local medical center) and has noted what deliverables a student in the position would need to produce. The following are examples:
Studying school vaccination data and determining what common traits characterize schools or school districts with low vaccination rates
Determining a strategy for using transportation to foster Health in All Policies goals (for example, helping people access healthcare and nutritious affordable food)
Collecting and analyzing data to determine if there is a local lifeguard shortage, contacting entities that could provide lifeguards, and creating a list of providers
Public health education is ongoing. The TRAIN PA program allows public health professionals to pursue continuing education. Information can be found on the DOH website (https://pa.train.org/DesktopShell.aspx).
Nongovernmental Public Health Partnerships
The Public Health Management Corporation is a member of the National Network of Public Health Institutes. PHMC provides multiple services, including health policy development and population-based health programs. The Research and Evaluation Group is one of the major divisions (http://www.phmcresearch.org/). Among the services provided by the Research and Evaluation Group are the following:
Evaluation of projects and programs
Data collection, data analysis, and mapping
Pursuing grants in partnership with researchers
PHMC also manages many programs that provide direct care and services; some of the organization's direct care public health providers are bilingual.
For more than a decade, the organization has provided evaluation for the Pennsylvania Tobacco Prevention and Control Program. There are many different aspects to tobacco prevention and control, from enforcing policies to offering support in quitting. One recent task was studying the referral methods and the level of success in supporting people with chronic diseases who called Quitline.
PHMC also provides evaluation for the Pennsylvania Prescription Drug Overdose Prevention Program.
Recent job postings at the bachelor's level include Grants Specialist and Senior Program Coordinator. Postings at the master's level include Data and Evaluation Manager/ Researcher I and Research and Evaluation Group Project Manager.
The following are examples of the credentials held by current staff members:
Managing Director of Organizational Development and Learning: Masters in Public Health
Managing Director of Health Promotion Services: Masters in Social Services
Managing Director of Organizational Development and Learning: Master's in Public Health
Additional Resources
Two of Pennsylvania's local health departments, the Erie County Department of Health and the Philadelphia Department of Public Health, hold national accreditation through the Public Health Accreditation Board.
The Pennsylvania Public Health Association (http://ppha.wildapricot.org) and the Pennsylvania Rural Health Association (http://www.paruralhealth.org/MissionAndGoals.php) are additional professional resources.