Public Health in Oregon is Transforming Healthcare: What you can do with a Public Health Degree in Oregon
Oregon is working toward healthcare transformation. The stated goal is to move from a healthcare system that is piecemeal and costly to one that is better coordinated and less expensive. Health improvement and transformation efforts involve many stakeholders. Public health professionals have a role in analyzing data, making policy recommendations, applying for grant moneys, monitoring programs for continued progress, and educating people about managing their own health.
There are other public health roles as well. Some call for more knowledge of the 'hard sciences'. Epidemiologists determine the etiology of disease while environmental health scientists monitor environmental conditions that impact health. Some individuals pursue education in a clinical field and also in public health.
Select a Oregon Public Health Topic:
Oregon Public Health Infrastructure
Responsibility for public health falls to the Oregon Health Authority (OHA) and most particularly to the Public Health Division. The stated mission of the Public Health Division is to protect health and prevent major causes of disease, injury, and death among Oregon residents. The following are among the many programs: Healthcare Associated Infections (HAI) Program, Maternal Mental Health Program, Pesticide Exposure, Safety and Tracking (PEST) Program, Prescription Drug Monitoring Program, Toxic-Free Kids Program, and WIC Program.
<!- mfunc feat_school ->
Featured Programs:
Sponsored School(s)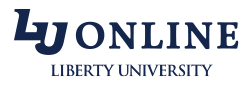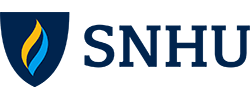 <!- /mfunc feat_school ->
Public health professionals may be interested in other units such as the Office of Health Analytics (http://www.oregon.gov/oha/analytics/Pages/index.aspx) and the Office of Health Policy (http://www.oregon.gov/oha/OHPR/Pages/About-Us.aspx).
Public Health Assessments and Improvement Plans
The Oregon Public Health Division is accredited by the Public Health Accreditation Board, as are four of Oregon's local health departments. The Division of Public Health states that local accreditation requires a Community Health Assessment and Community Health Improvement Plan and notes that plans are most successful when they are based on implementation of evidence-based practice strategies. The Public Health Division has amassed a collection of evidence-based practices (http://public.health.oregon.gov/ProviderPartnerResources/HealthSystemTransformation/Pages/evidence-based-interventions.aspx). Diabetes and genomics are among the areas where evidence-based strategies are available.
Other Public Health Innovations
Oregon was granted a State Innovation Model (SIM) grant that provided funding for a four year period beginning in September of 2012. The Division noted that the grant would be useful in building the state's system of Coordinated Care Organizations (CCO) health systems. The Division website includes a transformation success stories page which describes the progress CCOs are having in linking different types of services.
The first years of life are critical when it comes to improving population health. Oregon strives for coordination between CCOs and Early Learning Hubs (http://public.health.oregon.gov/HealthyPeopleFamilies/Babies/HealthScreening/ABCD/Pages/early_childhood_systems.aspx).
Nongovernmental organizations are also key players in the development of national and local initiatives. Oregon is one of five 'HEAL Nation' states; the state boasts 29 HEAL Cities. The Oregon Public Health Institute, a nongovernmental organization, lists the Heal Cities campaign among its projects (http://ophi.org/whats-new/recent-work/). OPHI has also taken a lead role in Health Equity and Development (AHEAD) Portland, an initiative which promotes access to healthy food and safe routes to community gardens and parks in East Portland. The Oregon Public Health institute is a member of the National Network of Health Institutes.
Public Health Degree Options and Education
Accredited public health degree programs provide an introduction to a range of core concepts including biostatistics and epidemiology, environmental science, management and policy, and the application of social and behavioral science principles to public health. They may also offer coursework and experiences in particular sub-disciplines or concentrations.
The following are among the master's and doctoral options:
Global Health
Health Promotion and Health Behavior
Nutrition
Primary Health Care and Health Disparities
Graduate students can pursue joint degree options such as MPH-MSW.
Public schools also offer programs at the bachelor's level. Among the options are aging studies and community health education. A nationwide search reveals a number of generalist programs offered at the bachelor's level.
Practical experience is an important component of public health education. Public health schools may boast many agencies and organizations that they partner with, as well as a number of outreach programs. Students may also compete for internships in-state or out-of-state. They may find it to their advantage to complete more hours than what is mandated by their school – and to forge more connections. The following are among the internships located in Oregon:
Healthy Youth Program at the Linus Pauling Institute
Community Health for Kaiser Permanente
Oregon Health Authority AmeriCorps VISTA Partnership Project
OHA and VISTA work in partnership to offer a number of different programs throughout the state. Some are offered through local health departments (http://public.health.oregon.gov/Preparedness/SERV-OR/Pages/vistapositions.aspx). The intern may have the opportunity to participate in the development of a community health improvement plan.
Degree programs are competitive, and it can be helpful to have some experience prior to application.
The Healthy Youth Program at the Linus Pauling Institute is among the programs that utilizes both community volunteers and interns.
Individuals who are interested in serving the Oregon Division of Public Health can submit letters of interest (http://public.health.oregon.gov/About/Jobs/Pages/internship-volunteer.aspx).
Public Health Employment
Public health professionals can tailor their coursework and training toward a range of job roles. The following positions are a sampling, drawn from late 2016 job postings:
Health Systems Coordinator for the Oregon Health Authority, Health Promotion and Chronic Disease Prevention
Health Educator for Yamhill County Health and Human Services
Health Promotion & Quality Improvement Specialist III for Moda Health
Health Equity Coordinator for FamilyCare Health
Research Coordinator for the Portland VA Research Foundation
Emerging Infections Epidemiologist for Multnomah County
Community Outreach and Education Specialist for the Children's Cancer Association-Portland
Public Health Administrator for Boly:Welch
Additional Resources
The Division of Public Health has provided a number of resources, including information sheets that explain public health accreditation and the role of public health (http://public.health.oregon.gov/ProviderPartnerResources/HealthSystemTransformation/Pages/partner-resources.aspx).
The Oregon Public Health Association is an additional professional resource (http://www.oregonpublichealth.org).